The modern kitchen is now open and the concept of placing bar stools around the front counter is trendy. The time when there used to be a small two or four-seat center table with chairs is now old school. An open kitchen as well as a home bar, both need some counter and bar stools.
Fair enough, you don't know where to start when choosing the right piece of furniture. It is not that easy as it was years ago. Now, there are a huge number of alternatives, each in different shapes, sizes, materials, and colors. Similar is the situation with counter and bar stools. That being said, we have some helpful tips, which will help you choose the right stool. But before we do, lets first differentiate between counter and bar stools.
WHAT IS THE DIFFERENCE BETWEEN COUNTER & BAR STOOLS:
Abide Interiors get questions on a daily basis of clients and consumers requesting about stock quantity of bar stools of a particular style. After digging a little bit deeper to find out what they will be using bar stools for, it turns out that they are in fact looking for a counter stool to go under or next to their Australian standard counter kitchen bench or breakfast bench with a height of 90cm high from floor to bench top. 90cm is the key height and Australian standard for benches in kitchens across Australia. If you've purchasing a stool for a 90cm bench height, the optimum stool height you need will be approximately 65cm (give or take a few cm). Bar's are generally higher than counters and sit between 100cm – 120cm in height. If your bar height is between 100 – 120cm then you'll need a bar stool, not a counter stool. Bar stools generally have a seat height of between 75cm & 85cm.
Now that we know the different height requirements of bars and counters, let's focus on choosing the correct stool.
GIVE IT SOME SPACE:
Before shopping online or visiting Abide Interiors in store and getting yourself confused with all the options, you must measure the space around your kitchen or bar. You do not want to buy an over-sized stool, which will not fit. Measure the depth and width beforehand as it will also shortlist some options for you.
One more thing to consider before hitting the store is the number of stools. Make sure to take leg space and movement under consideration before deciding the quantity, because if there is even one extra stool, it may make the whole experience overcrowded and uncomfortable.
HEIGHT MATTERS:
Height is the most important factor to consider when shopping for counter or bar stools. It is not that difficult to pick a stool which is perfect for your table counter's height. All you have to do is measure the height of your countertop and pick a stool relevant to that height as we discussed previously in "What is the difference between counter and bar stools". Ensure that you can easily eat and sit on the counter. It shouldn't be too high or too low.
COMFORT & STYLE:
A bar or counter top is a place where you will spend a lot of your time chatting with your family and even friends when there is a party, so you must pick a chair which is comfortable. You may decide to have a back and an arm rest for maximum support, or maybe style and a seamless look across your marble and granite counter top is of more importance to you. Look at stools, which have soft padding to further maximize comfort. Keep in mind that the stool should provide you ease and not back pain.
A STYLISH STOOL FOR A MODERN HOME:
When we say stylish, it certainly does not mean that the stool should look extravagant or out of the world. Consider the theme of your kitchen or bar before finalising your stool purchase. You don't want to clash patterns and colors, as furniture is something that stays with you for a long time, which is why it must compliment the setting.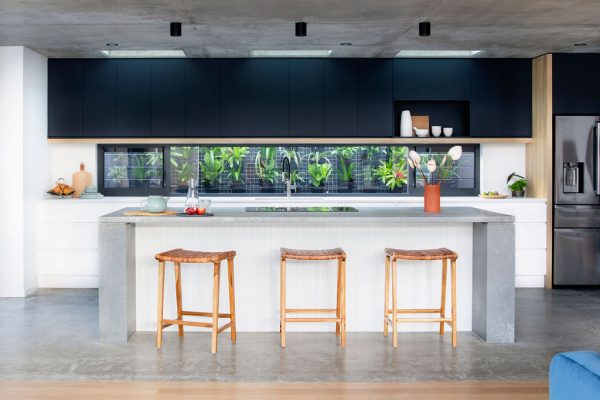 Lastly, make a purchase that you love. With a set of stools that compliment your kitchen, counter or bar setting. After all, it's your home and it is important for you to love and enjoy it.
Visit our range of counter and bar stools at https://abideinteriors.com.au/?s=stool&post_type=product
$

459.00
or 4 payments of $114.75 with Afterpay
Only -4 left in stock
or 4 payments of $79.80 with Afterpay
14 left in stock