While the words Rattan and Wicker are often used interchangeably, they're not actually the same thing. Rattan refers to the material used in furniture-making while Wicker refers to the weaving process used to make the furniture. Wicker is weaving that can be done with any type of wood. The term 'Rattan Wicker' refers to furniture that's woven rattan in wicker style.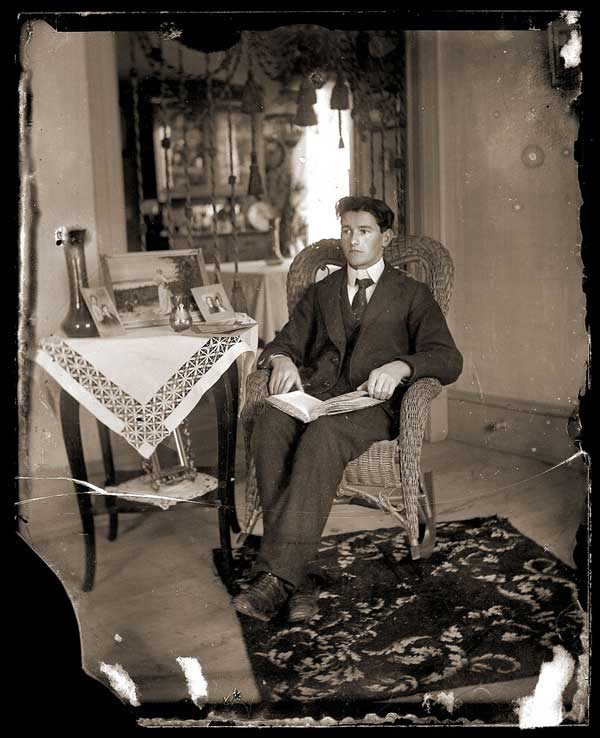 Where Rattan Comes From
Rattan is a flexible reed-like wood that's weaved to make furniture. The material known as rattan doesn't come from the tree itself; it comes from the secondary vines and stems of trees. Climbing palms are referred to as rattan. Palm trees, like the Sago Palm and the Raphia are classified as rattan; interestingly, in that family alone there are more than 600 species of climbing palms. These palms are typically found in Africa and Asia, while the majority comes from the Indonesian forests.
Producing this product is vitally important to many communities because it provides them with a decent livelihood. Palm trees grow much faster than timber, and the material is easy to harvest and transport, thus making it an attractive and profitable commodity.
Rattan is the core of the vine or reed, while the outer shell is cane, which is another popular material. While the diameter of the rattan stems ranges anywhere between 3mm and 20cm, the lengths range from just a few metres to more than 200 metres.
Because rattan accepts stain and paint as well as wood, it's used quite extensively in the production of furniture and basket weaving due to its strength, flexibility, and durability. Today, we see wicker in outdoor furniture more than other types of settings.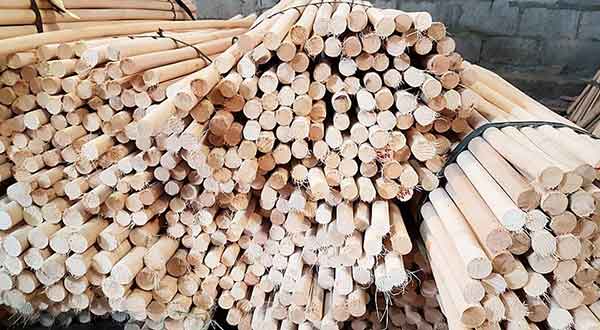 The Story Behind Rattan
Archaeologists discovered wicker in the tombs of ancient, wealthy Egyptian Pharaohs, and from there wicker travelled to Rome and Persia. As it moved from one region to another and one century to the next, the styles changed. By the 17th century, wicker was being used in countries like England and Spain; however, it was not until the 19th century that wicker became popular in Europe and the United States. Many countries believed wicker to be more hygienic than other types of upholstered fabric furniture.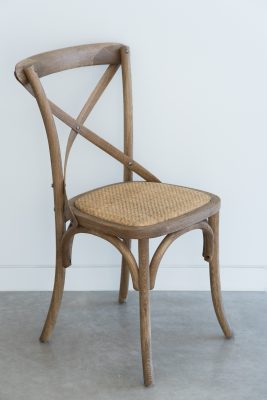 Rattan is typically divided into two groups, determined by the diameter of the cane and how it's used. Due to its rapid growth and ability to adapt to a variety of ecological conditions, rattan can be grown and harvested in a sustainable way. The use of rattan in furniture production has provided a great alternative to timber logging, thus contributing to the protection of forest resources.
After rattan vines have been harvested, different diameter vines are selected for different components of furniture pieces. For fine weaving, and for baskets, furniture and other hardware products, the rattan skin is stripped from the core. Using a steam oven, the rattan vines are heated, then once the vines become soft, they are shaped and assembled by hand to create unique pieces of furniture.
The Use of Rattan Today
Rattan furniture is as timeless as it is glamorous and bohemian. While we haven't seen a lot of rattan in the recent past, today it's back in-vogue and having its moment in the spotlight. Rattan is the ideal material to bring back those 70s Hollywood vibes, a touch of Mediterranean style, or a relaxed contemporary edge to any space; and it can be used in every room of your home, from the kitchen to the bathroom. One of the incredible things about rattan is its innate ability to transcend across all interior trends and styles.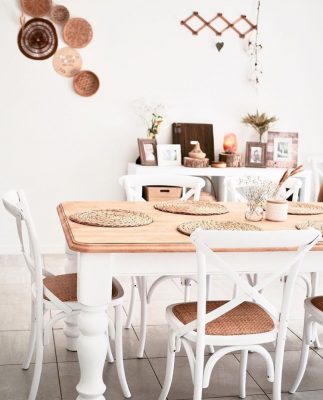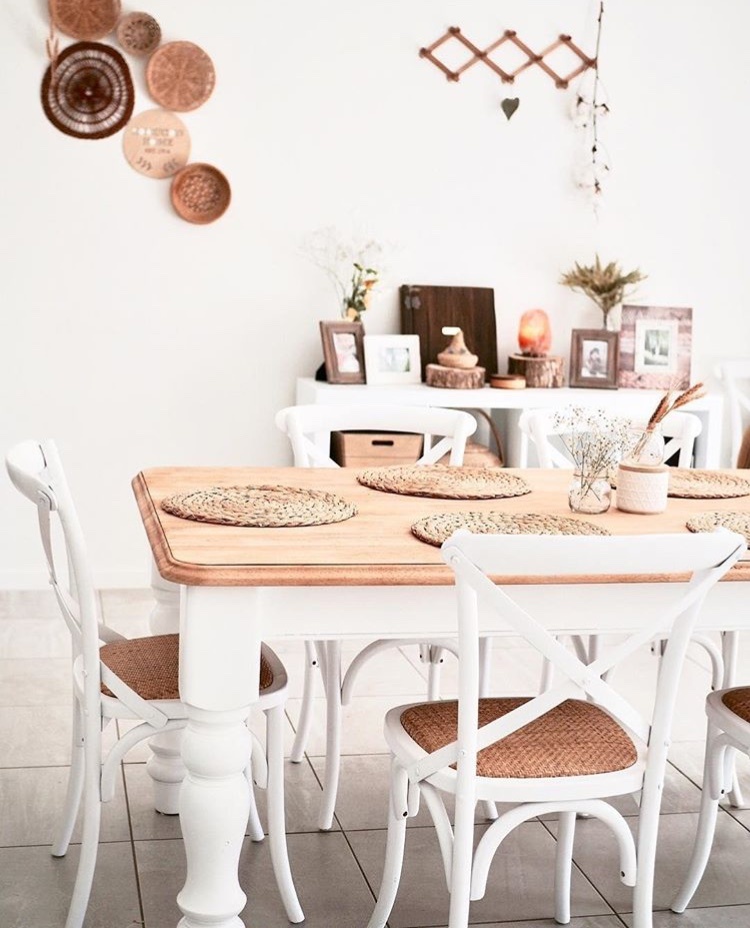 Rattan is hard wearing and timeless, and completely versatile. Introducing rattan furniture into either the exterior or interior of your home is sure to add a bright, light, coastal feel to your space. In addition, rattan comes in a variety of styles, finishes, and looks, which means it will match most interior aesthetics. You can mix and match different rattan pieces from different time periods and styles to create an authentic look or use rattan as a fabulous neutral in itself.
Using rattan in a bedroom can be relaxing, decorative, functional, and stylish. Whether it's a rattan bedhead, a set of rattan bedside tables, or a table, you will always be happy to see rattan in your bedroom.
From the production of furniture right through to lighting and accessories, rattan and wicker crafts are once again becoming highly sought after for their strength, warmth, and exotic aesthetic.
Rattan is a superior material because –
It's sustainable, due to the fact that it's fast-growing and easy to transport.

It's strong, which makes it an excellent choice for all applications, from commercial projects right through to the family home.

It supports and provides a livelihood for many communities.

While the growing and harvesting of rattan in communities, including the subsequent crafts surrounding rattan, are well-known, it should also be pointed out that leftover products from rattan are used as a food source and a building material.

Aesthetically, rattan is a beautiful material with a timeless quality. It adds character, depth, and warmth to any interior and works well with a range of interior styles.
Related Products