There are thousands of choices when it comes to choosing a bench seat to complement your decor. Whether you are into an eclectic mix of styles or prefer to coordinate your interior design, there's something to suit every taste.
We want you to make the best choice for your new bench seat, so keep reading to find out everything you need to know.
What Materials are Bench Seats Made From?
A long dinner demands a comfortable seat. A wide range of materials are used to create bench seats to suit all different tastes and styles. Whether they are constructed from wood, metal, or anything in between, every seat is tested to a load of 130 kg so that you can be sure of long-lasting comfort. 
Carver Dining Chairs – How are They Different?
It's easy to recognise a carver dining chair because they have armrests, while standard dining chairs do not. Carver chairs create a more formal look, but nothing is stopping you from mixing the styles. Try a bench seat down each side and carver chairs at the ends of the table to keep things interesting and in symmetry.
How to Choose the Right Bench Seat
The size of your bench seat will factor heavily in your decision. The trick to getting the best bench seat for your needs is to ask the right questions. Follow our suggestions, and you'll make the right choice.
How Long Should a Bench Seat Be?
Your personal needs will dictate how long your bench seat should be. For example, do you often entertain large groups or host small private affairs? You should also consider the length of your dining table for choosing an appropriately sized bench seat. A standard sized bench seat is 140 cm, but they are available up to 220 cm. Bench seats are versatile, so, regardless of the size you choose, there's always room for just one more.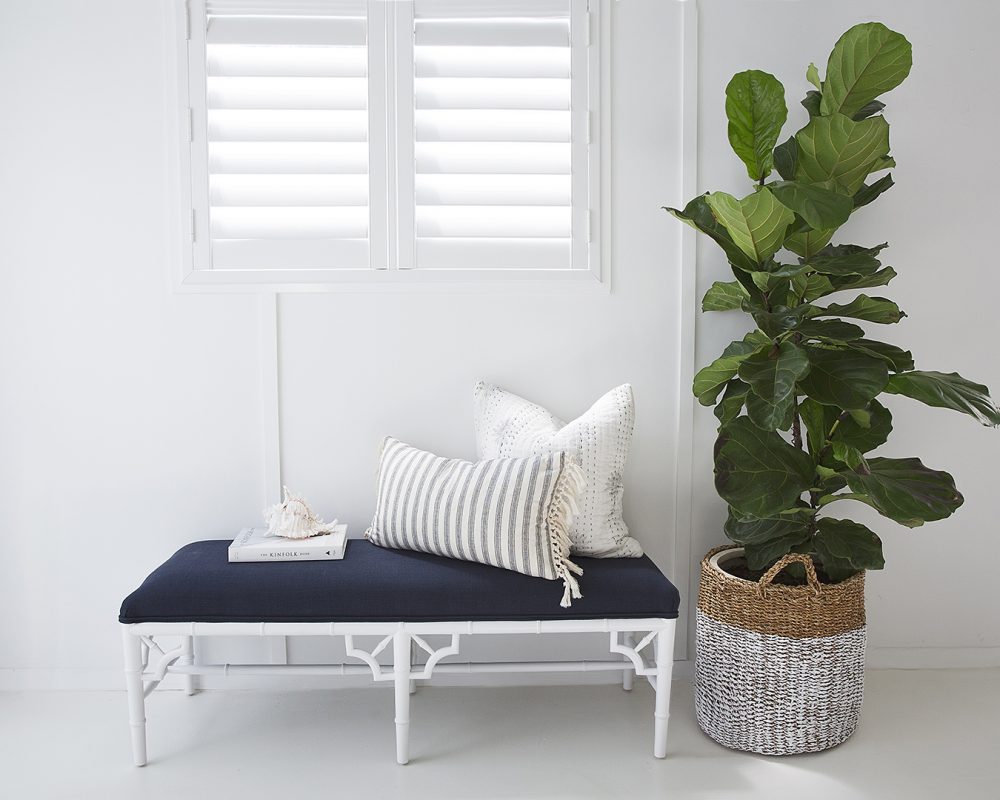 How are Bench Seats Measured?
The length of your dining table will determine the size of the bench seat you need. You can find these dimensions by measuring the distance between the legs of the table. Once you have the numbers, check the bench seat's length, which you can see displayed at the bottom of the product sheet.
Does a Bench Seat Need to Fit Under the Dining Table?
Some customers prefer to slide the bench seat under the table where it's out of the way and saves on space. However, many of our bench seats are signature pieces and are meant to be out on display. It's not as big an issue if they don't fit under a dining table, but as always, the choice is yours.
or 4 payments of $147.25 with Afterpay
Only 8 left in stock
or 4 payments of $113.58 with Afterpay
Only 1 left in stock
$

799.00
or 4 payments of $199.75 with Afterpay