Everyone here at Abide Interiors loves autumn, and now that we're already into the second month of autumn and we're thrilled to bring you our top interior design trends for 2021. Our buyers have selected their own favourite pieces from across our entire range to help you maintain a fresh and stylish space this season.
Sitting between summer and winter, autumn can be a confusing time of the year. It's not hot anymore, even though there may be a few remaining warm days, but it's not entirely cold either.
We feel this is the perfect time to take note of your furniture and ensure that all pieces and other decorative accents in your home transition easily across all seasons. Below we've listed interior trends that do precisely that.
Before we begin, let's clarify the difference between Rattan and Wicker.
Rattan and Wicker: What's the Difference?
Some people, including salespeople, confuse rattan with wicker, and these two terms are often used interchangeably, which is not correct. While rattan and wicker furniture do sit under the same category, there is a big difference between the two.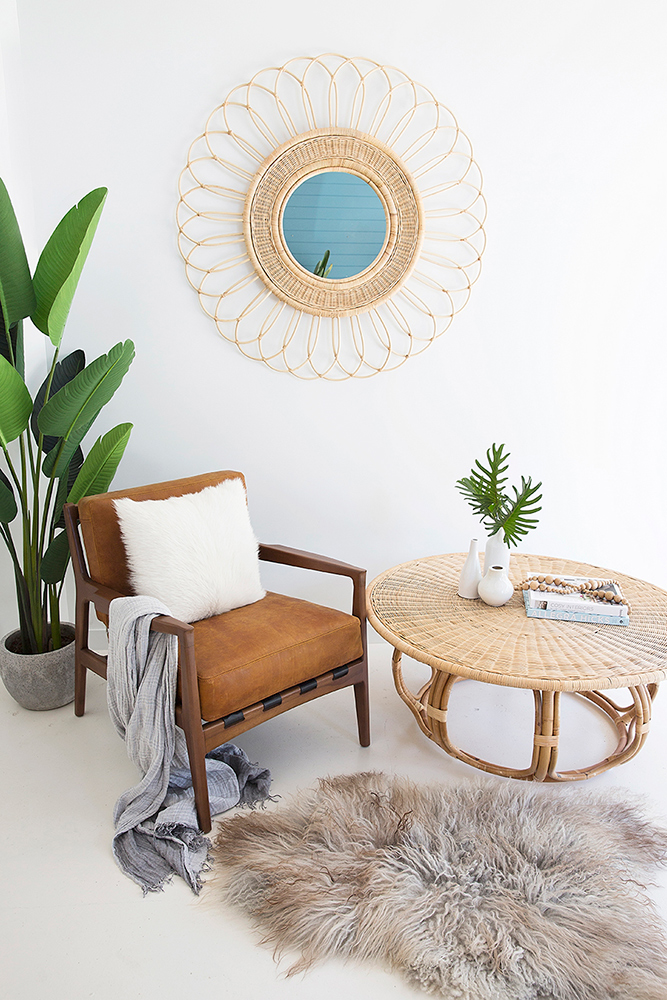 Rattan is a fast-growing climbing palm, a type of vine, that grows predominately in the jungles of south-east Asia. Wicker, on the other hand, is not a material – it's a type of weaving technique.
So, this is the difference between rattan and wicker. Rattan is a specific material, with many furniture pieces crafted out of rattan; however, wicker furniture might be crafted from straw, bamboo, and even rattan. We're even seeing synthetic materials being used today in the manufacture of wicker furniture.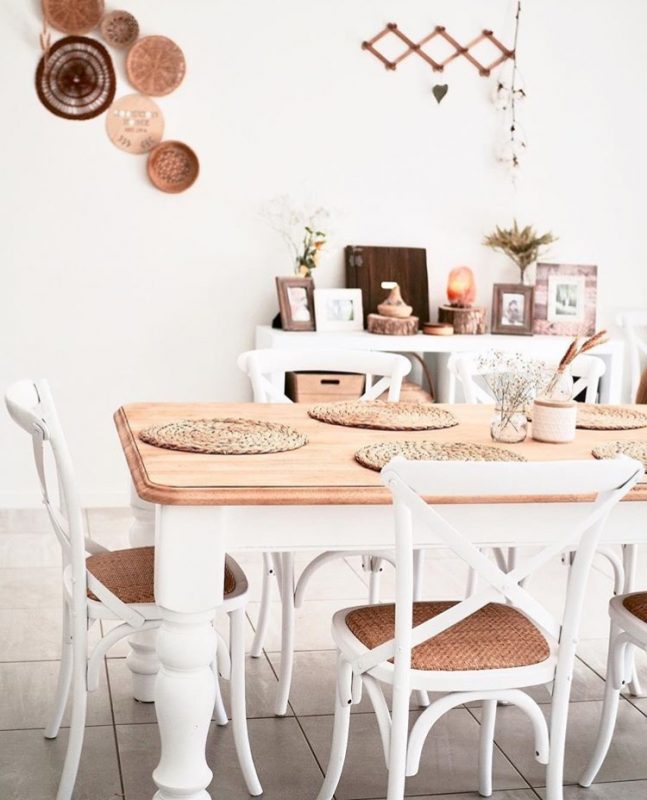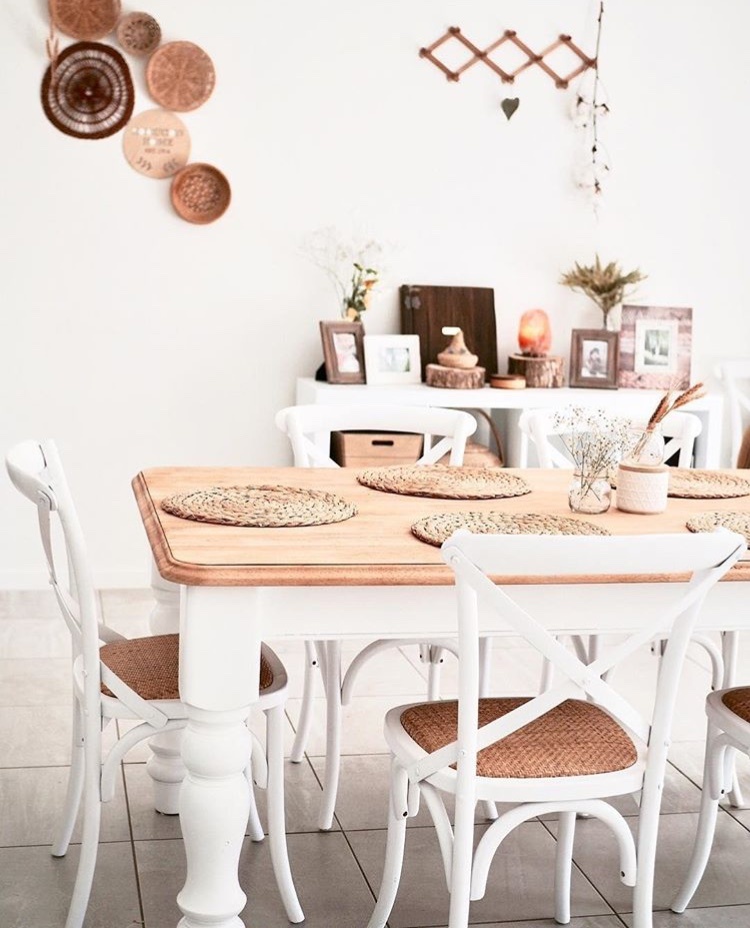 When it comes to durability and versatility, rattan scores much higher. It has a solid core and comes in a range of natural colours. Wicker furniture may, or may not, be strong – it depends entirely on the materials used to manufacture the piece of furniture.
Natural rattan furniture is typically used indoors because it will probably fade when exposed to sunlight. Wicker furniture, or furniture manufactured from synthetic material, will probably not fade, which means it can be used both outdoors and indoors.
Rattan Furniture, And How It Fits All Seasons
Rattan as a material is solid and strong, so furniture pieces manufactured from this natural material are typically very tough, capable of bearing weight when necessary. Rattan is also extremely lightweight, so if you're looking for furniture that can be moved around at a moment's notice, then rattan is the right choice for you.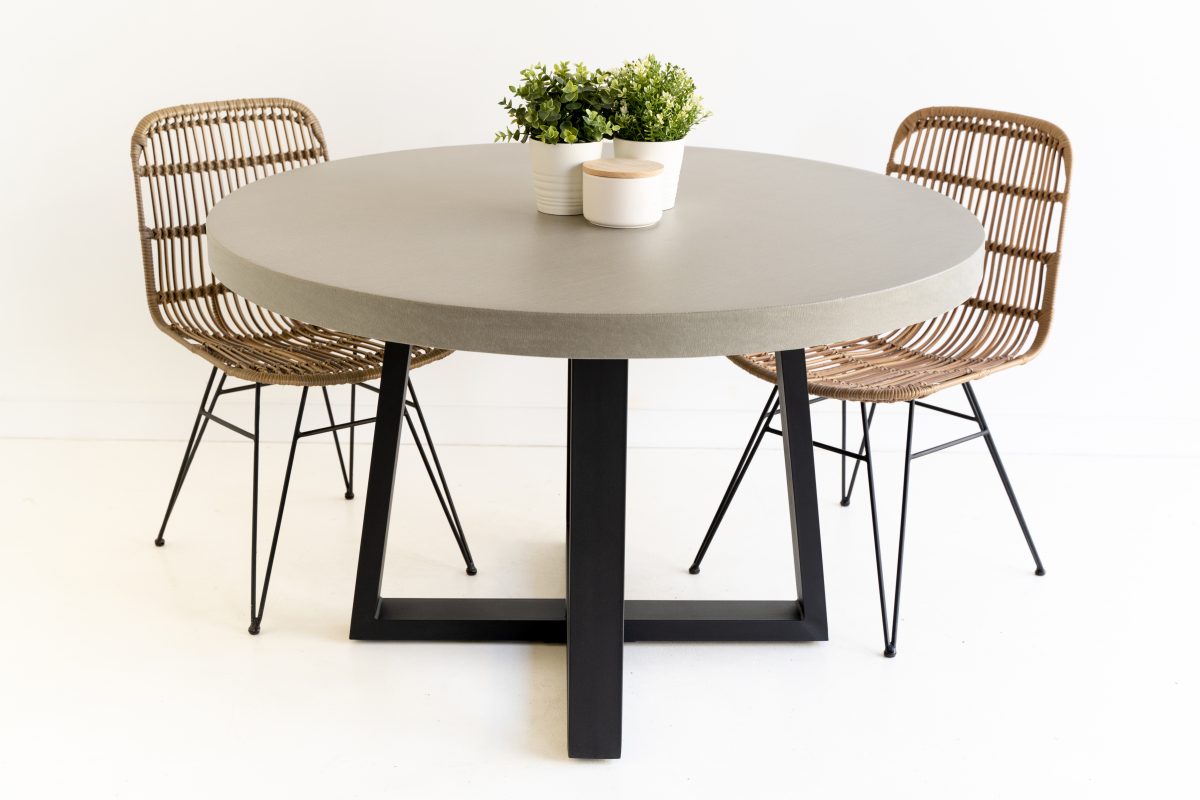 What Our Buyers Say: Rattan furniture has been a big interior trend this year – no longer is it restricted to outdoor furniture. Rattan has a more glamorous appeal when compared to the laid-back boho style.
How To Use Rattan
Rattan is the ideal material for summer and autumn; it has an earthy, laidback feel to it that suggests a Balinese vibe. This makes rattan furniture items perfect for creating a coastal, tropical, colonial, or Hamptons-inspired feel to your home.
The natural charm of rattan ensues that a piece of rattan furniture can be used to enhance any space in your home. It adds an instant softness to a French provincial or contemporary living room, creating a welcoming, warm feeling.
A rattan coffee table, set of rattan dining chairs, or a rattan occasional chair are all classic options for working rattan into your home. If you feel that the material itself might be too hard to sit on, consider adding a throw pillow or seat cushion for a little extra luxury.
or 4 payments of $104.85 with Afterpay
or 4 payments of $104.85 with Afterpay
Woven Furniture
Woven furniture is usually manufactured from natural fibres like water hyacinth, seagrass, and jute. Many of these furniture pieces are one-of-a-kind, being hand-made by experienced, skilled artisans using traditional weaving techniques.
What Our Buyers Say: Woven furniture pieces add texture and a natural, relaxed accent to any home. They're great for bringing the outdoors in and are the perfect choice for homes with minimal outdoor space.
How To Use Woven Furniture
Woven furniture pieces are extremely versatile. The term 'woven furniture' is typically used to describe tables and chairs that are created by weaving synthetic or natural materials to form a fabric-like structure. Woven furniture comes in a range of different styles and is manufactured from a number of different materials. It's not always easy to tell them apart, but you need to know the difference if you're looking for furniture for your outdoor area.
Furniture pieces created form natural fibres add instant warmth and texture to any décor, and their neutrality means they look great almost anywhere.
Mirrors
Mirrors come in all different shapes and sizes; from classic, round-framed mirrors to ornate and flashy mirrors.
What Our Buyers Say: An oversized mirror can make a real statement in your home. If you want to make your space look brighter and larger, consider using a big mirror as an alternative to wall art.
How To Use Mirrors
An oversized mirror in your home is really just a functional piece of wall art. Besides serving the obvious purpose of looking fantastic, a mirrored surface makes your space appear brighter and larger by bouncing light around the room. Absolutely ideal for the less spacious areas of your home.
Because mirrors are symmetrical, they're ideal for balancing your interior layout. Let's say you decide to hang an oversized mirror above a sofa in your living room – now you can work the remainder of your floor plan around the mirror and the sofa. To make a style statement in your home, consider hanging a mirror in your living room, or foyer above a console table. Mirrors in bedrooms, bathrooms, basically any room of your home, are great especially if you have a blank wall that you want to beautify.