A lot of thought and planning goes into interior design and designers must choose very carefully, selecting the right materials for budget, durability, safety, comfort, and flexibility.
In this post we're taking a closer look at just a few of the more common materials used in interior designing finishes, like timber, rattan, leather, velvet, and linen. Each material adds a different personality and perspective to a space and it's important that each material's strengths and weaknesses are considered when used in interior design.
Timber
Wood is generally classified as either 'hardwood' or 'softwood' but note that these terms do not refer to how hard the wood is. They actually refer to how the tree reproduces. For example: hardwood (deciduous) trees reproduce via seeds that come from a flower or fruit, while softwood (coniferous) trees reproduce via seeds in cones.
Both polished and raw timbers add character and warmth to a space. Hardwoods like teak and oak are structurally dense and can handle everyday family life, whereas the rougher grains of softwoods like pine and cedar provide better workability.
Timber shines best when it has larger surface areas on display, like sideboards and timber coffee tables, because it highlights the unusual iterations within their natural grain. But timber is at its absolute best when it's been transformed into sculptural pieces – consider the detailed work in provincial-style furniture or the tapered legs of Nordic-inspired pieces.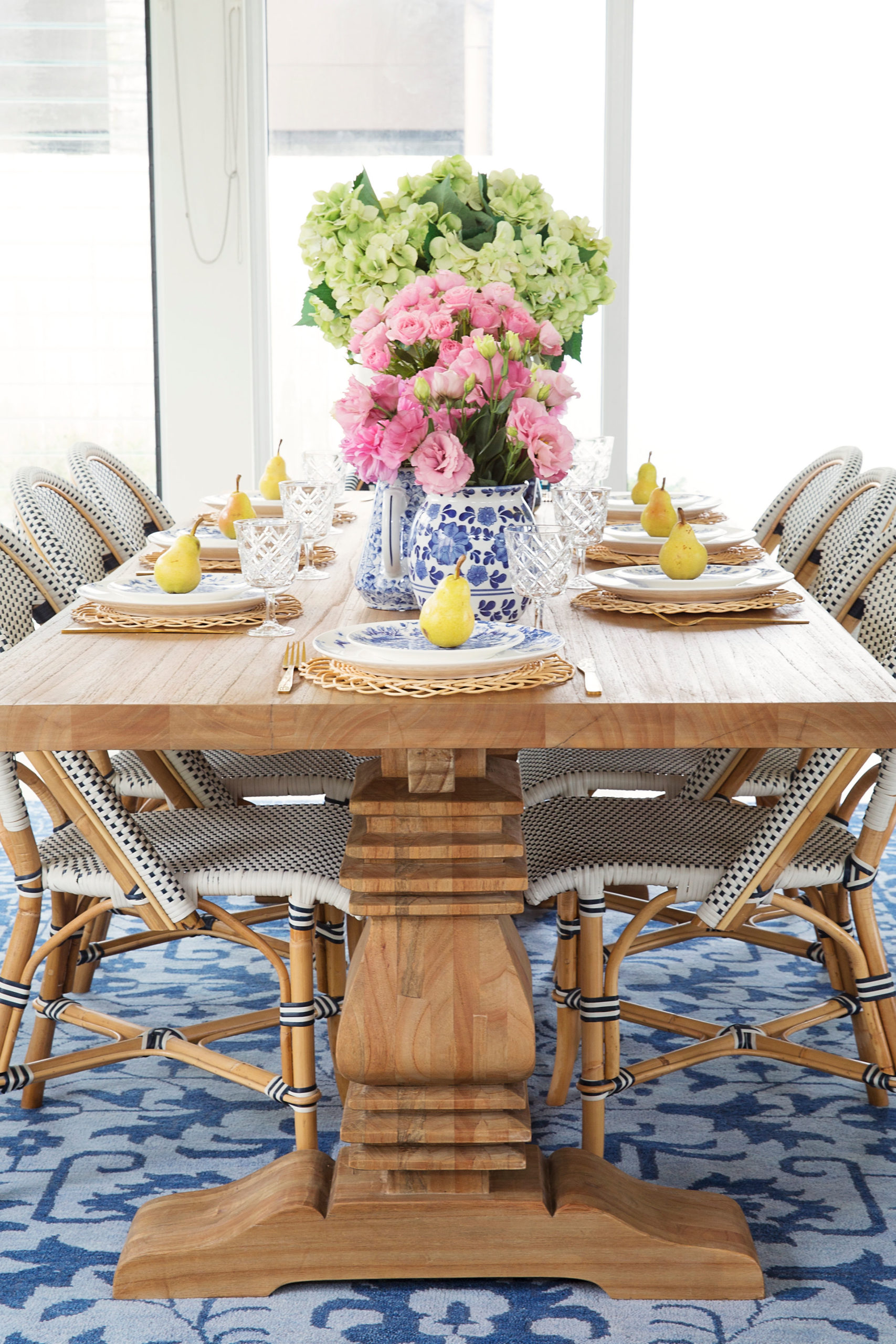 If you're considering mixing timber pieces within the one space, remember that the shape of furniture is more important than the colour of timber, so stick to similar furniture styles and you can confidently blend different timbers.
Rattan
Rattan is a naturally renewable palm that's commonly used as a building material, in handicrafts, and in the making of furniture. It grows in the tropical regions of Asia, Africa, and Australasia, and for rural people in South and Southeast Asia it's an invaluable part of their livelihood.
Due to its durability and relative flexibility, rattan is used in a variety of ways –
The main end product of rattan is furniture.

Handicrafts also provides a large part of the income of the rattan industry.

Rattan is an approved building material for building houses in rural areas.

The inner core of the rattan, as well as the shoot of some species, is edible.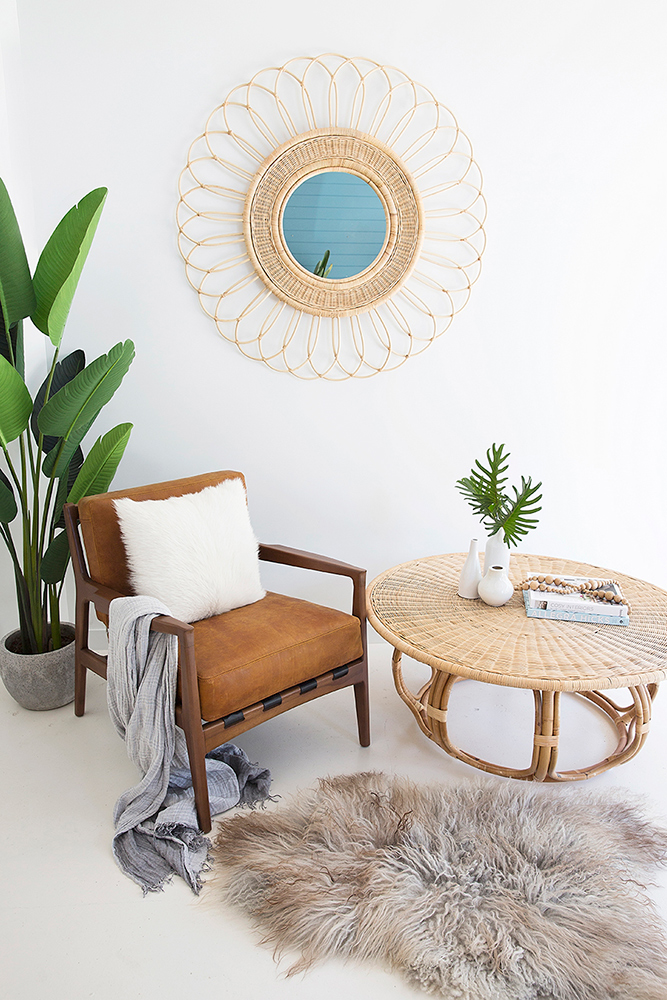 The 'core' of the rattan is used in furniture making in a number of ways while the skin of rattan strands is stripped away and used for weaving.
Rattan is a natural and hardwearing material which can be painted or stained, but it's usually left untouched to showcase its natural grainy texture and warm honey colouring. The outer bark of Rattan is used for caning because it's strength and easy manipulation have made it one of the more popular materials used in wickerwork.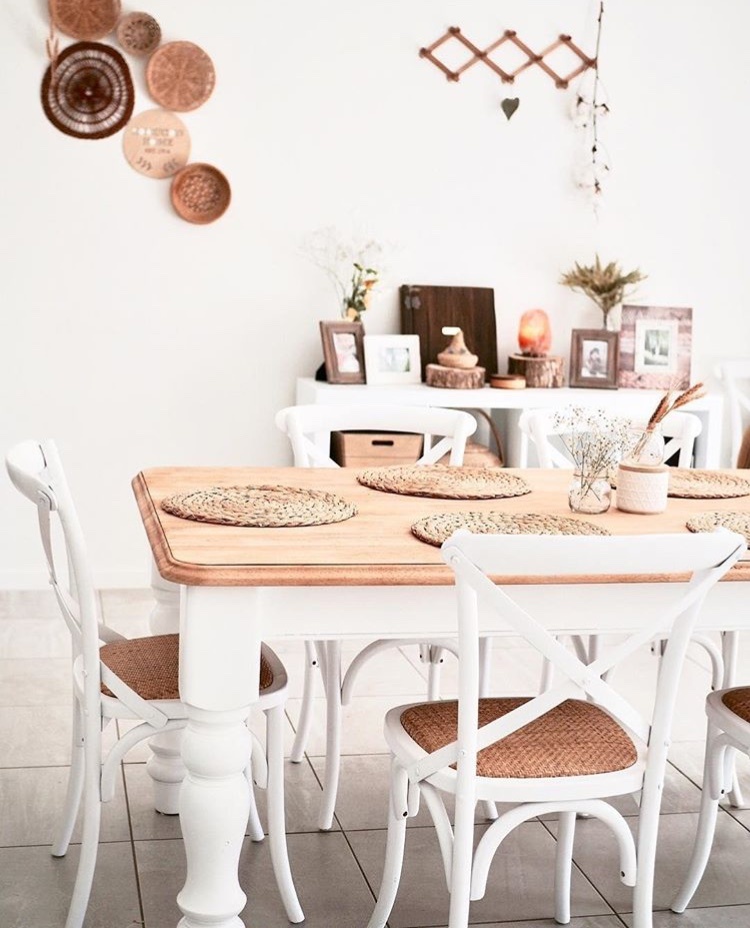 Both strong and light, rattan can be woven into intricate décor detailing, and moulded into intricate curves to provide comfort and a subtle bend in furniture.
Rattan can be used both indoors and outdoors and inspires an elegant yet raw aesthetic that goes far beyond our usual beach shack look.
You simply can't have too much rattan! Pair rich velvet cushions with a rattan armchair or rattan bedhead for a very stylish look; for a colonial-inspired vibe try decorating with palm prints and black accessories.
Leather
Traditional leather is produced from animal skins, while faux or synthetic leather is manufactured. Around 65% of traditional leather comes from cows, while the rest is mostly from pigs, sheep, and goats. Leather can also be produced from the skins of alligators, snakes, ostriches, crocodiles, and even fish.
Leather is used extensively in the making of furniture and car seats right through to handbags and footballs. Leather is extremely durable and has a natural finish, properties that are difficult to recreate with synthetic materials.
Leather can be dyed to any colour and is naturally resistant to wear and tear. On the other hand, faux leather is typically made from a mix of synthetic and natural fibres, then coated with a plastic polymer, providing a low-maintenance, more affordable option. Faux leather is water resistant and soft to the touch, just like genuine leather. And while faux leather is quite difficult to tear or cut, it's not as durable as traditional leather.
While there are ethical concerns about traditional leather, it does biodegrade and break down naturally, whereas faux leather takes a really long time to break down.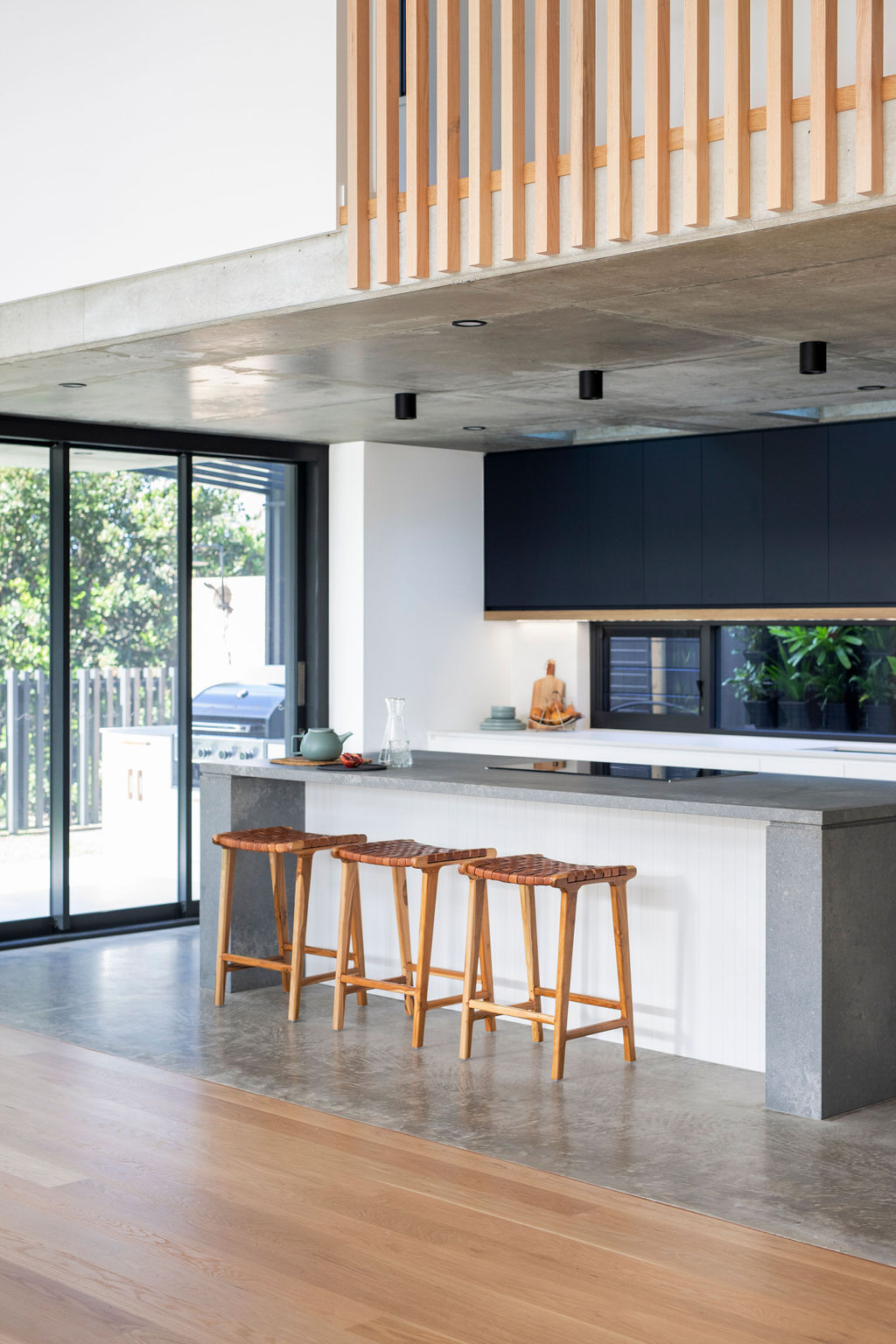 Leather sofas and other larger pieces of furniture look amazing in either natural or faux leather, so we suggest you invest in neutral tones like black or tan, which allows you to update your soft furnishings whenever you feel so inclined.
An easy way to introduce leather into your home is with dining chairs with women strapping and stitched detailing. Smaller leather accents like cushions or handles can add lovely accents to your home if you're not really wanting to carry out a major furniture update.
Linen
As one of the oldest woven natural fabrics, linen is both rustic and refined with an intrinsically uneven texture. It's a natural fibre that comes from the flax plant, producing a hard-wearing and moth-resistant material that's fast-drying, strong, and absorbent (can absorb 20% of its own weight before feeling damp). It also has anti-static, antibacterial, and hypoallergenic properties, which means it's ideal for people who suffer from allergies or have a sensitive skin.
Linen is a great choice for homeowners when it comes to choosing curtain fabric. Today, linen is used for making tablecloths, clothing, rugs, pillows, rope, and so much more. Did you know that linen is blended with cotton to make the paper-like substance we use to create dollar bills!
Linen dries at a very fast rate and is two to three times stronger than cotton. Due its porous nature it has natural heat and moisture-wicking properties, making it a natural conductor of warmth and the perfect fabric to use for bedding or clothing in the hotter months. The natural fibres of linen hold dye colours better than most materials which results in linen being available in almost every colour you can think of.
Linen has become a very popular fabric for use in interior design. For a sophisticated yet homely worn look, consider using linen for everything from bedding to upholstery. It looks beautiful when layered with more linen, allowing you to blend seasonal colours with linen bedding and linen cushions for the absolute ultimate in casual luxury.
or 4 payments of $91.13 with Afterpay
Only 5 left in stock
or 4 payments of $406.25 with Afterpay
Only 2 left in stock