As we move into autumn and get ready for the colder months, we're still seeing Rattan as one of the hottest interior trends for 2021. Rattan has become one of the few trends that manages to look ultra-stylish yet relaxed at the same time. And it's an easy style to create.
If you're interested in integrating this durable material into your home's interior style, the styling experts at Abide Interiors are happy to share their tips for embracing this look for the coming winter months. Check out their ideas below, then check out their fabulous rattan living collection.
Choose Key Pieces To Mix With Your Basics
The key to making rattan modern is to select a couple of essential pieces to weave in with your basics. Consider pieces like rattan dining chairs to go with a simple dining table, or a coffee table or low occasional rattan armchair to complement a neutral linen sofa. With it's natural shapes and contours, rattan always makes a stunning feature in any space.
Dark And Wintery Tones
Our new rattan living collection shows rattan in a different light and offers an alternative perspective; adding dark wooden and metal and black accents gives rattan pieces a darker edge instead of the typical warm and tropical feel. When you consider some of this seasons trend colours, like olive green, warm terracotta, and dusty blues, we automatically think of rattan because it goes beautifully with all of them.
Layering Up For Winter
A new and innovative way to style for winder is with rattan. Rattan can be made to feel soft and cosy with textiles like sheepskin or textured throws. Layer it up by throwing a sheepskin or blanket over a rattan chair and complete this easy look by adding a tray with some candles to your coffee table. Rattan baskets on your wall will add warmth, texture, and variance to your room, with the gentle reminder that summer will soon be here.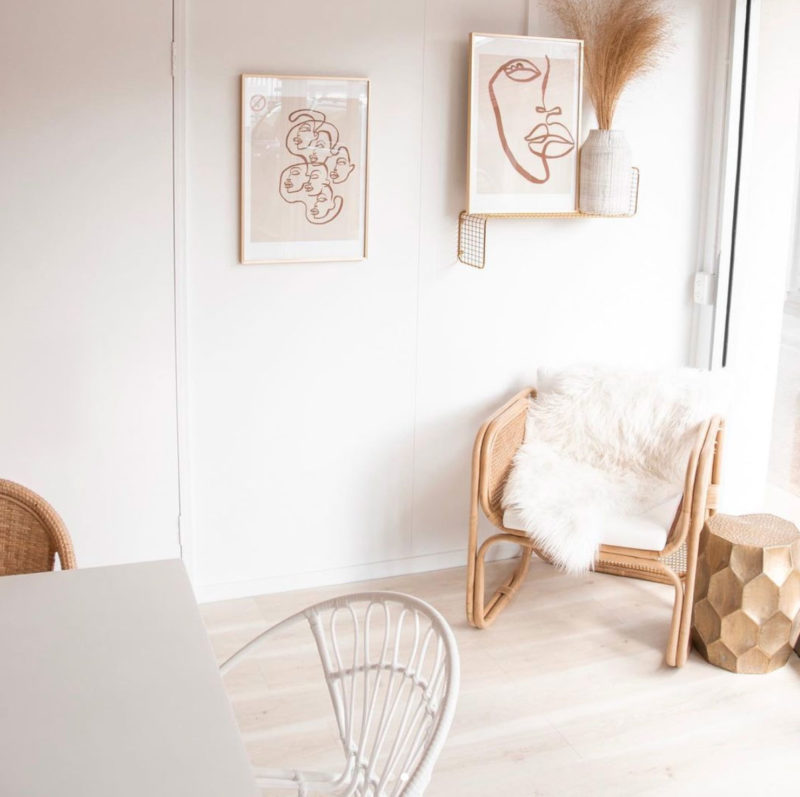 Caring For Rattan
Because rattan is a very fast growing palm, it's a very sustainable material. It's the outer layer of the rattan plant that's peeled off and used for weaving. The core of the rattan is used in furniture making, it's flexibility and movement making it perfect for creating unique and comfortable designs.
Rattan requires minimal cleaning. Dust off your rattan pieces using a bristle brush or microfibre cloth. Alternatively, simply vacuum using the upholstery brush.
Rattan furniture should be kept indoors and dry, and if undercover it should be kept out of direct sunlight. If your rattan piece requires deeper cleaning, or perhaps you're restoring a vintage rattan piece, use a furniture cleaner to spot clean or even a mild detergent. Make sure the piece is allowed to completely dry out before using.
Why We Love Rattan
Rattan is the name for around 600 species of old-world climbing palms. Just to clarify – rattan is not the same as bamboo. Rattan is solid and much more durable than bamboo, and it can be bent, whereas bamboo is hollow and not so durable.
Rattan is a material that should only be used indoors. It's used to make baskets, furniture, and other home accents, but the beauty of rattan is that it can be bent or woven into a wide range of shapes and patterns. Whether it's used for furniture, tabletop accessories, or lighting, rattan brings a lush texture to any area. It suits all styles, including boho, coastal, and traditional décor, and of course it can always be painted for a contemporary look.
or 4 payments of $104.85 with Afterpay
$

729.00
or 4 payments of $182.25 with Afterpay