For most people the living room is the space we use the most, so when you combine your living room with a dining room we know this is the space where your family will spend most of their time. So it stands to reason that we must get the layout right. Here are our top tips for designing a living/dining room that meets your family's needs, and looks fantastic.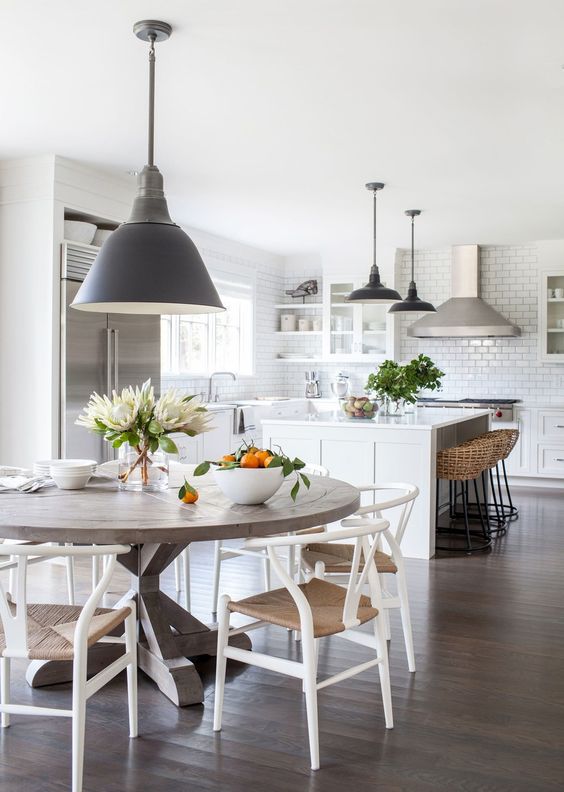 How Will Your Family Use This Space
To know the answer to this question you must first answer these questions –
Does your family watch a lot of TV?

Do you gather as a family for dinner most nights?

Will this space be used mostly for entertaining?
Your answers will determine the orientation of your furniture. Let's say the TV will be the focus of this space; that means your chairs and sofa should be grouped together facing towards the television set. Alternatively, if your living/dining room is geared more towards entertaining, your occasional chairs should be placed against a wall with all furniture items facing towards a coffee table, which becomes the central conversational space.


How Big Will This Space Be?
When planning your living/dining room, the size of the space must be taken into consideration. If the space is square, your dining room table and chairs should be placed adjacent to the couch. The couch should be facing the other direction and have its back to the table. This positioning of furniture will make your space look much bigger. If there's very little space left you may have to forego occasional chairs. If you're unsure, before you do anything else, use green painters' tape to measure everything and mark up diameters.
Do You Have an L-Shaped Room?
A large proportion of living/dining areas have an L-shaped configuration, which is great because it makes it easy to differentiate between living and dining areas. Place your dining room table and chairs in the smaller section of the 'L' to separate these two areas, keeping in mind that you still need the two areas to flow together. A stylish way of keeping everything uniform is to match your dining and couch upholsteries.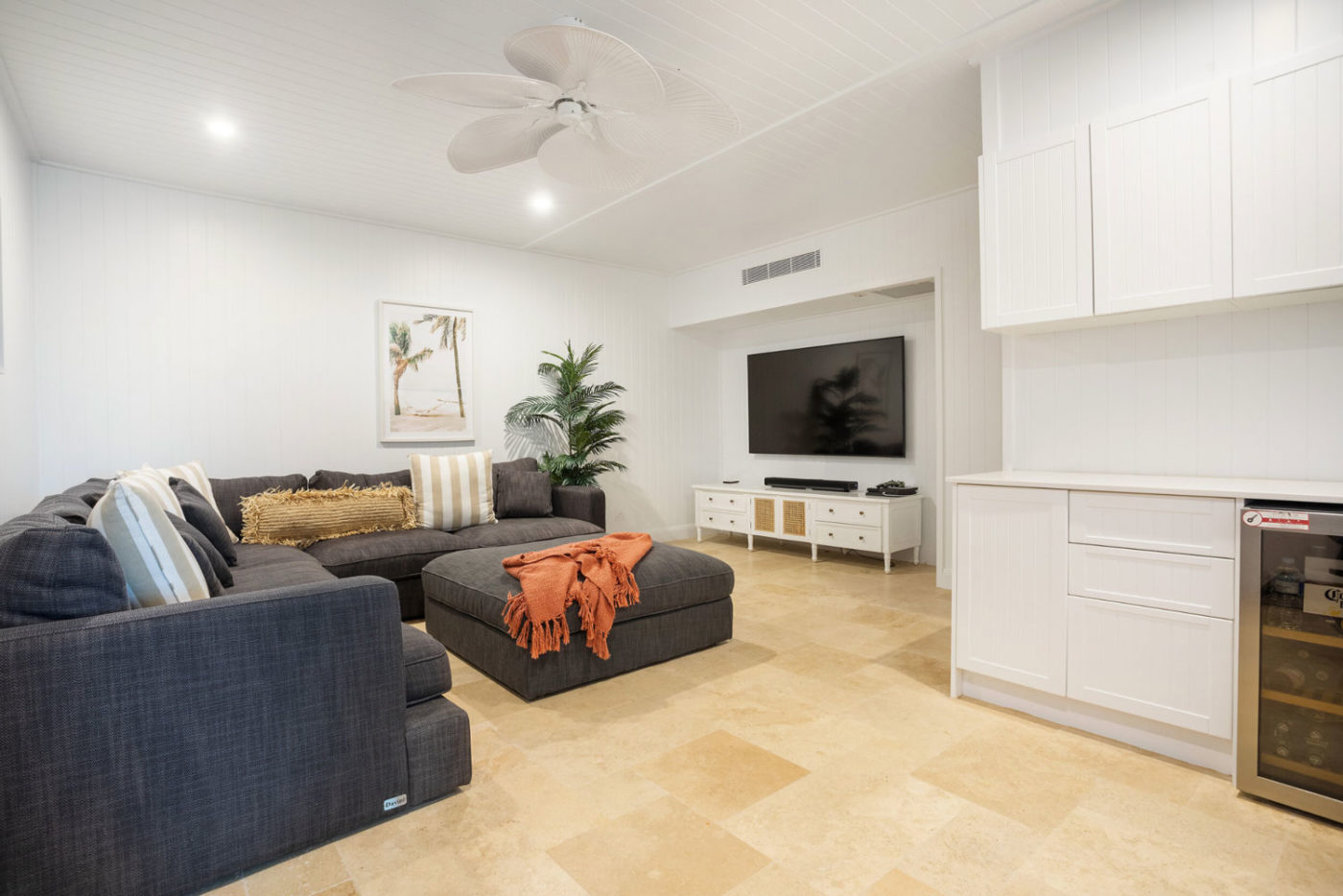 Where Will The Television Be Placed?
We're assuming this is the space where you'll be watching television and that you don't have a second living room or a media room. The television will dictate the placement of furniture in this area. When determining where the television should be placed you need to consider things like glare from windows. Alternatively, and probably a better solution, would be to invest in some block-out curtains.
Is The Dining Table Intended For More Than Entertaining?
If you have a large family, or if space is at a premium, it's likely that your dining room table will be utilised for much more than just dinner parties. If this is the situation in your home, the dining table you choose should probably not be a decorative wooden table, or a glass table. This is especially true if you have small children doing their artwork and doodling away with their pens and other stationery. This also applies to the chairs you choose.
The focal point in your living/dining room will probably be the dining table, so keep this in mind when choosing your surrounding furniture.
Choose Rugs For Your Living Area
We suggest choosing a rug or rugs for the living space of this area. This will suggest a multifunctional yet beautiful part of your living/dining area. The rug will cause the occasional chairs, couches, and coffee table to become unified, thus creating a relaxing, comfortable lounging area. Rugs in dining areas are not typically a great idea because they can be a trip hazard and be awkward to clean when something has been spilled.
Are You Going For Formal or Informal?
If you're going for a relaxed style, it's entirely up to you where your furniture items are placed; however, for a formal, or 'best room', we suggest using a symmetrical layout to create a sense of formality.
Other Tips:
Don't feel compelled to push your sofas right up against a wall, especially if you're working with a large space. Allow between 10cm and 20cm between the wall and the sofa to give your room a sense of airiness and roominess. Allow a 60cm gap between sofas and windows. This will make the entire area feel more welcoming.

Again, if you have enough room, your dining room table should be placed in the centre of the space. This is the ultimate layout option because it creates a walkway around the table. Ideally there will be room to fully move around all sides of the table.

In an ideal world you would be able to sit on your sofa and be able to take to talk to someone in the kitchen or sitting at the dining table. The sofa should be oriented in such a way that people in the dining and kitchen areas are not looking at your back. Try to place the sofa so that it doesn't completely cut across the room. If you can't place the sofa in this position, your sofa should have a low back to maintain an airy and open space.
In Conclusion
When walking from the living room to the dining room, you need to be able to walk without scraping against furniture. That's why scale is so very important. Try to allow a walkway around furniture pieces. Don't choose large chunky furniture pieces because they will make the entire zone feel closed off. Your eye needs to glide over your furniture to see beyond; out the door or window.
Our final piece of advice is that you don't need to have furniture on every wall. Sometimes with smaller areas, a large mirror or statement art piece on a wall makes a great focal point and it doesn't take up much of the room's footprint.
$

259.00
or 4 payments of $64.75 with Afterpay
Only 1 left in stock