Regardless how small or large your balcony may be, if it's unloved it's probably not a pretty sight.
Is the balcony where you store your broken furniture and dead plants? Let's change things up a bit (a lot!) and transform your neglected outdoor space into an attractive space for relaxing and even entertaining. We'll show you how to make the best out of every inch of your balcony, at the same time adding comfort, functionality, and mood to this space. Yes, even your balcony has design potential, so let's see if we can inspire you to transform your outdoor space with our top tips and ideas.
The first step is to determine how you want to use your balcony. Will it be used for –
Growing a herb garden or mini veggie garden,

A place for outside dining,

A hub for entertaining,

A quiet reading retreat with relaxed seating,

An outdoor area for barbecuing,

A personal space for meditation and quiet contemplation, or

A place to enjoy your morning coffee.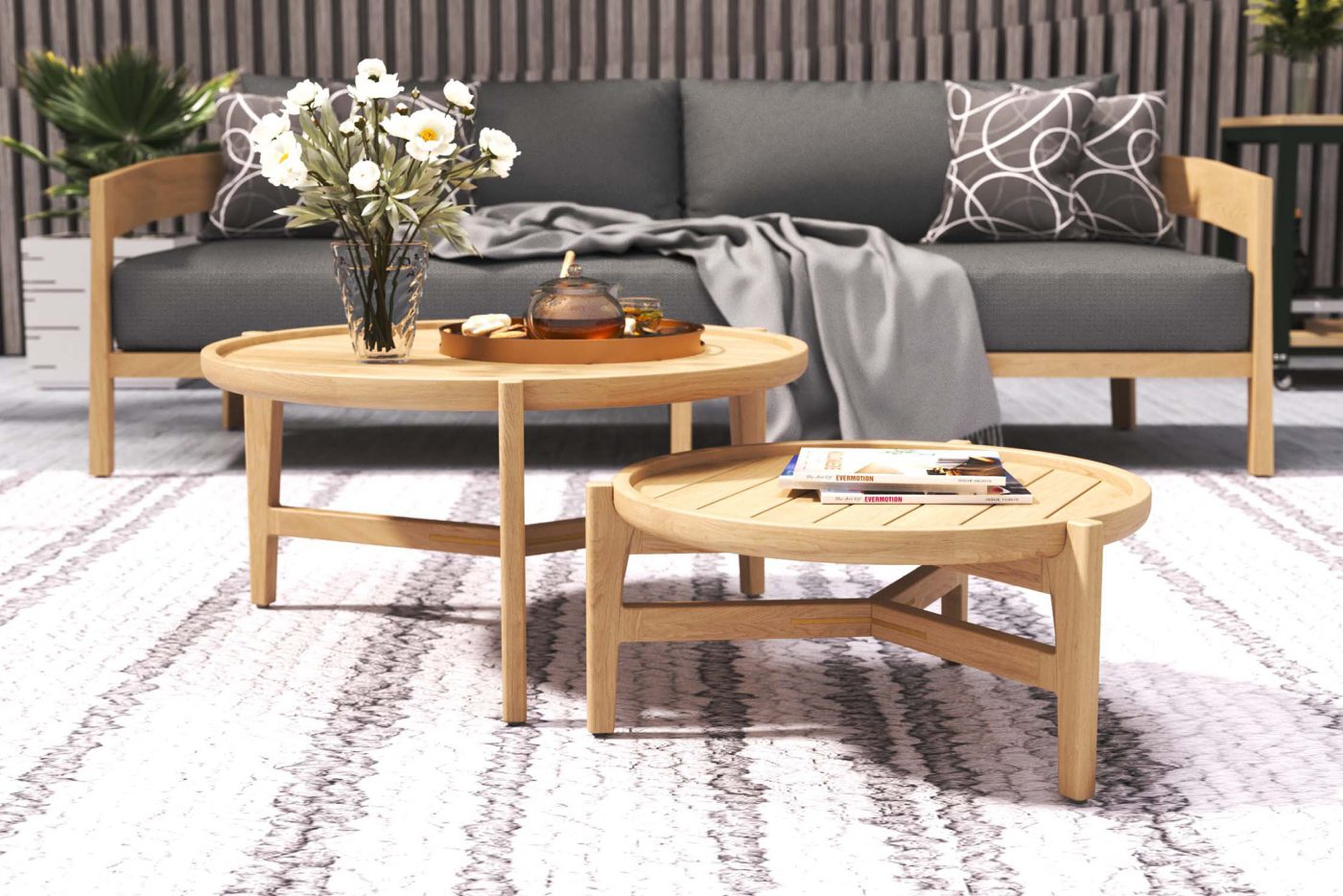 No. 1: What Will Your Balcony Be Used For?
Now that you've established the core function of your balcony, let's start planning the zone, or zones, you require.
No. 2: Measure and Zone Your Balcony
Start by measuring your balcony. Next, knowing how you plan to use this space, start breaking it up into the required zones. You typically wouldn't have more than three zones – the most common uses for balconies are cooking, dining, and lounging – but you may not require all three, and you may not need them for these purposes. It's up to you to prioritise each of your zones.
If you plan to purchase outdoor furniture items, ensure you allow sufficient space for people to move around the items on the balcony. We often suggest marking furniture out on the ground with tape prior to buying anything.
No. 3: Carefully Consider Outdoor Furniture Choices
Depending on the size of your balcony, you may find that multipurpose, flexible outdoor furniture creates the aesthetic you're looking for. Adjustable daybeds and outdoor modular sofas are all perfect items for a small, styled balcony. Also consider a compact bistro table with chairs for two, or multifunctional furniture pieces like bench seats that double as storage boxes
For a larger balcony, outdoor bar furniture may be better for catering than regular outdoor dining furniture because many bar tables are narrower than dining tables.
When choosing materials, consider the practicality of your space. Materials like teak, resin or synthetic wicker, plastic, and wrought iron can manage almost all of nature's elements.
When styling your balcony, try extending your indoor interior look to your outdoor space, making it an extension of your living space. Note the materials and colours you currently use indoors and translate these to your balcony. You've now created a clever, stylish, extended indoor-outdoor living area.
No. 4: Depending on Space, Portable Pieces Could Be The Right Choice
If your space is quite tight, consider folding outdoor chairs and tables; they can quickly and easily be moved for storage when not in use. If you'll be setting up a cooking zone, we suggest looking at a compact portable BBQ. Also useful and versatile are kitchen trolleys and bar carts.
No. 5: Use Textiles To Soften and Brighten Your Balcony
Use an outdoor rug to make your balcony look and feel like an extension of your indoor area; it will also ground your outdoor furniture and make the area look smart and cosy. Now you're free to add pops of colour with some gorgeous outdoor cushions. Trending right now are tropical motifs, but if you love The Hamptons look go for nautical patterns and stripes. This next tip depends on how much space you have, but if you love a resort vibe, consider a hammock or seating alternatives like an outdoor rattan occasional chair.
No. 6: Use Lighting To Create A Beautiful Ambience
You simply must add some ambient outdoor lighting to your new, stylish balcony, especially if you plan to enjoy your balcony in the evenings. Whether you choose fairy lights, festoon lights, candles, or light-up candles, there are numerous ways of adding lighting to this area. We suggest checking out solar powered products so your lights turn on automatically when the sun goes down and you never have to think about replacing batteries or wasted electricity.
For a larger balcony, ceiling lights could highlight dining and lounging areas, or perhaps choose a pendant light if you have high ceilings. We love rattan pendant lights for instant warmth and the feeling of a tropical island resort.
No. 7: Add Plants, Plants, and More Plants
As you can see, we love the idea of plants on a balcony, regardless of whether they're real or fake. They're a great way to give your apartment a real garden feel and they add lovely layers and texture to balconies. If you have limited space you can hang plants from the ceiling, or you could create a vertical garden of herbs and flowers.
If you have the space, add groups of plants in pots, with varying heights and plant species. If you're concerned about privacy, be generous and creative with tall plants, or construct a screen lattice and cover it with creeping plants.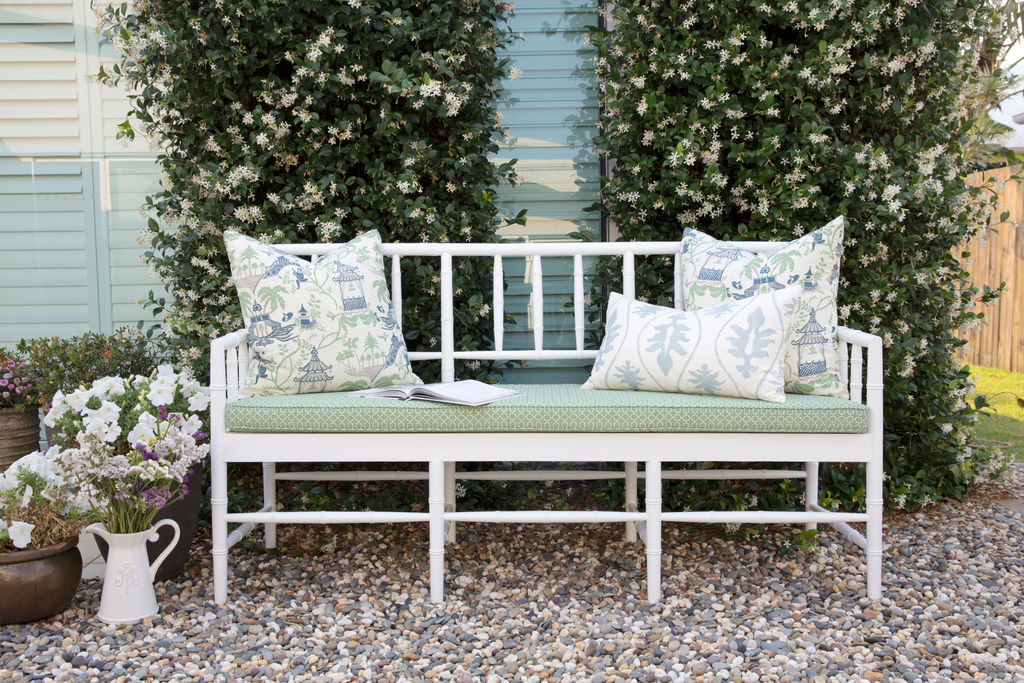 Other Suggestions
1: Affordable Decking: Balconies typically have a concrete floor, which is dull and boring. You can easily spruce this floor up with interlocking deck tiles. They're super-easy to install – the pieces just snap together. And they're easy to remove, if required. Alternatively, paint the concrete! There are many, many colours of concrete paint to choose from, plus you can even use paint and a stencil to make a gorgeous pattern.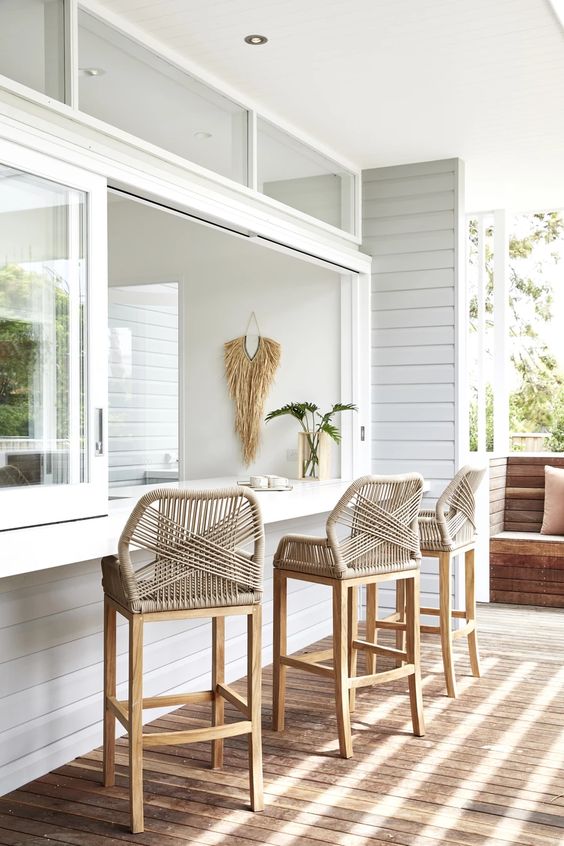 2: Add a Plant Shelf: Maybe you don't have the space for a lot of plants, but do you have available vertical space? Use a shelf to hold some smaller plants, especially plants that love growing down walls. Perhaps String of Pearls, or Pothos. Your plants will be on display, they'll look amazing, and they won't be in the way.
Don't forget to put your railing to good use if you're short on space. You can cultivate beautiful flowers in mounted flower boxes on the top rail of your balcony and still not affect your working area. Alternatively, use the railing to add décor items, like tiny bouquets of florals in vases. Let your imagination run wild when sizing up all available spaces for plants, decoration, and lighting.
3: Include Sun, Wind, and Privacy Protection: You may need to consider items that protect you from the weather, just to make staying outside enjoyable and more comfortable.
A canopy or outdoor umbrella will protect you from the harsh rays of the sun.

What about a retractable awning to protect you from rain or the sun's rays? Choose a bold colour or classic stripe to make your balcony stand out.

For privacy issues, bamboo shades can be hung, then raised or lowered as required.

You might like the idea of installing a privacy fence made out of bamboo, or wicker. Secure it against your railing and you'll be free to enjoy the peace and solitude.

Privacy screens are available to purchase in everything from bamboo to metal – or just build your own lattice screen and cover it in creeping plants.