You may be surprised to learn that the difference between hardwood and softwood is not in their names, meaning that hardwood is not necessarily denser than softwood. For example, Balsa wood is classified as hardwood, but it's actually one of the softest and least dense types of wood. Another example is Yew wood; it's classified as softwood but it's a lot tougher than many hardwoods.
Classifying a wood as hard or soft is dependent on the seeds produced by the tree. For example: if the seeds produced by the tree have a coating (like fruit or a shell), that wood is classified as hardwood. If the seeds have no coating and are dropped onto the ground, that wood is classified as softwood.
Hardwood comes from flowering plants (Angiosperm) including maple, walnut, and oak trees. Note that this does not include monocots like bamboo and palm trees. Softwood comes from trees that have needles and produce cones and seeds open to the elements. (Gymnosperm). These are typically conifers like pine and spruce trees.
There's also a physical difference between these two wood classifications, but it's not in the density of the wood. Softwoods have needles and cones, while hardwoods usually have very broad leaves, like oak and maple leaves.
And there's a difference in the microscopic level of these two kinds of wood. Hardwoods have pores but softwoods don't. The pores in the hardwood allow water to travel throughout the wood to maintain a healthy tree. The pores in hardwoods are what create the visual difference; meaning that hardwood grain is prominent and softwood has a light grain because there are no visual pores. In addition, hardwoods are typically slower growing, making them denser than softwoods.
What Are The Different Types of Wood Used For?
Sometimes both hardwood and softwood can be used for the same application, but typically hardwoods are used for construction, flooring, high-quality furniture, and decks. Softwood is used for framing lumber, like beams, studs, and joints. It's also used for finishes and trims on windows and doors and for engineered products like paper, OSB, and plywood.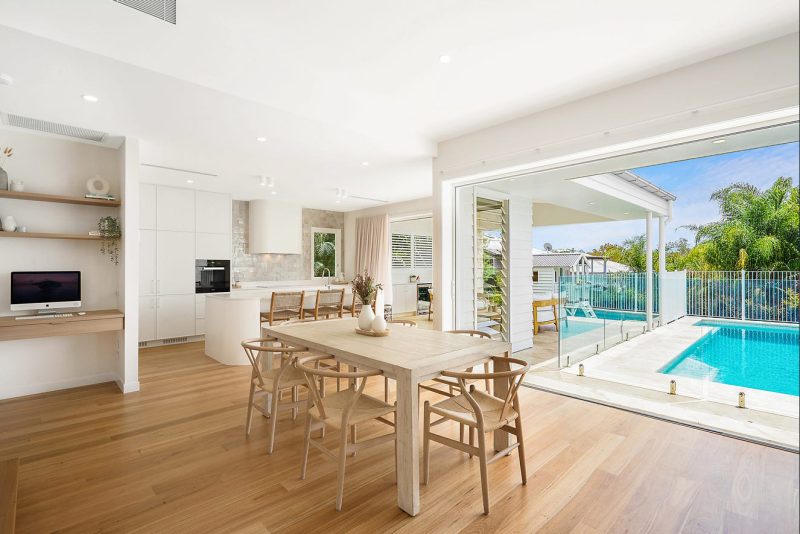 Which Variety Best Suits Your Needs?
Check out this guide to the most commonly used grains –
Softwood:
Softwoods are quite easy to work with and can be used across a wide range of applications; however, they do have a low density which means they're less durable over time. Because of their fast growth rate, softwood is a more renewable option, which is why softwoods come with a lower price tag.
Cedar
Qualities – Cedar is lightweight and durable. It paints well and accepts stains. Cedar is resistant to cracking but is likely to dent and scratch easier than harder woods.
Texture and Grain – Has a coarse texture and a straight grain.
Colour – Warm red colour, however, it appears silvery-grey when weathered.
Abide Interiors' Cataway Bed series are made of Whie Cedar
Fir
Qualities – Fir is lightweight, though when compared to other softwoods it's quite hard. This wood is ideal for joinery, trims, and structural beams.
Texture and Grain – A coarse and uneven timber with grain lines that are straight and close.
Colour – Ranges from yellow to a reddish-brown colour. Has dark growth rings.
Cypress Pine
Qualities – Cypress Pine has great visual appeal. It's renowned for its decorative knots and anti-termite properties.
Texture and Grain – An even-textured timber with tight knots and straight grain lines.
Colour – In shades of light yellow through to pale brown. Occasionally comes with dark brown streaks.
Hardwood
Strong, stable hardwoods offer great longevity and come in a range of amazing colours and grains. However, hardwood trees have slower growth rates, which means hardwood forests take a long time to replenish. This makes hardwoods a more expensive option.
Ash
Qualities – Ash is a very hard and dense wood, with great resistance to dents and scratches. This timber is a popular choice for flooring.
Texture and Grain – An attractive, straight grain with coarse texture.
Colour – Ranges in colour from white to pale brown.
Beech
Qualities – Beech is easy to work with and retains finishes very well. While it's one of the blander gains, Beech is popular for veneers and furniture designed to be painted.
Texture and Grain – An even, fine grain.
Colour – Ranges from cream to tan, with pink overtones.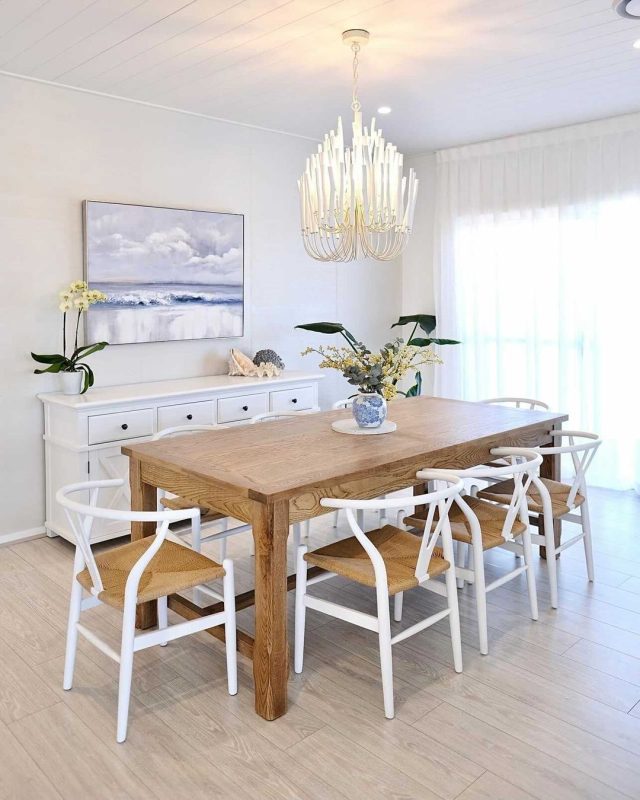 $

429.00
or 4 payments of $107.25 with Afterpay
18 left in stock
Birch
Qualities – A strong and economical hardwood. Due to its strength and inexpensive cost, Birch is typically used for plywood.
Texture and Grain – Birch has a fine, straight grain, and has an even texture. Some pieces of this wood may have a wavy grain.
Colour – There are two varieties of Birch – yellow and pale white.
Eucalyptus: The three most popular grains of Eucalyptus are Jarrah, Spotted Gum, and Blackbutt. Native to Australia, Eucalyptus has more than 700 species, with many offering beautiful timber options.
Jarrah
Qualities – an extremely valuable timber for outdoor use, Jarrah is highly resistant to weather, termites, and rot.
Texture and Grain – A typically straight grain of medium to coarse texture. Jarrah timber can also be wavy or interlocking.
Colour – Dark red
Spotted Gum
Qualities – Spotted Gum comes in a range of colours to suit different environments. Spotted Gum has a striking appearance and is well suited to showy surfaces.

Texture and Grain – This is a medium-coarse timber with an interlocked, wavy grain.

Colour – A range of colours which range from pale grey to off-white, and rich dark browns.
Blackbutt
Qualities – Blackbutt is a naturally fire-resistant and highly durable timber; however, it can crack when left unsealed.
Texture and Grain – Straight grain with coarse texture, commonly displaying small gum veins.
Colour – Ranges from golden yellow through to pale brown, with elements of soft pink.
Mahogany
Qualities – Mahogany is renowned for its beautiful, warm grain. Because it's hard to grow sustainably, Mahogany is more commonly found in antique furniture.
Texture and Grain – This timber has a close, straight grain, is free of gaps and prone to fewer knots.
Colour – Ranges from reddish-brown through to deep red.
Our Hamitlon Cane Series are made of Mahogany
or 4 payments of $133.75 with Afterpay
5 left in stock
or 4 payments of $212.25 with Afterpay
7 left in stock
or 4 payments of $86.25 with Afterpay
Only 8 left in stock
Maple
Qualities – Maple is a hard and durable wood, commonly used for kitchen accessories, cabinetry, and indoor furniture. Because it's superb at carrying soundwaves, Maple is used in the manufacture of musical instruments, like violas, violins, bases, and cellos.
Texture and Grain – A generally straight grain with a closed, fine texture.
Colour – This is a pale timber, ranging in colour from white to pinkish-yellow.
Oak
Qualities – When cared for properly, Oak furniture will last for decades. It's rot-resistant and abundantly available.
Texture and Grain – a straight-grained wood with a medium to coarse texture.
Colour – Oak timber comes in red and white.
Our Iluka series are made of American Oak