Rattan and Timber furniture have been increasing in popularity over the past few years. There's no sign of this trend slowing down and it's easy to see why. Rattan and Timber furniture is typically inexpensive and light in color, which helps to create a bright and airy feel in a room. This popular style is often associated with coastal chic, effortlessly adding a touch of elegance to any space.
What Is Rattan?
Rattan and Timber furniture are often thought of as being very similar, but there are actually some important differences between the two. Rattan furniture is usually made by hand, meaning that each piece is unique. 
Rattan is a climbing vine that's native to the tropical regions of Africa, Asia, and Australasia. It can grow up to 300 feet in length and has long slender stems. Rattan is harvested for its outer skin, which is used to make a variety of different products, including furniture and baskets. Rattan furniture is usually made from the poles of the rattan plant. The poles are cut into pieces and then woven together to create a sturdy frame. Once the frame is complete, it's then covered with a rattan peel, which adds both strength and flexibility to the furniture. Rattan furniture is extremely durable and can last for many years if it's properly cared for.
Rattan is an excellent material for making furniture because it's strong yet lightweight. It's also flexible, so can be woven into intricate designs. Rattan furniture is often used in outdoor settings because it's resistant to damage from the sun and rain.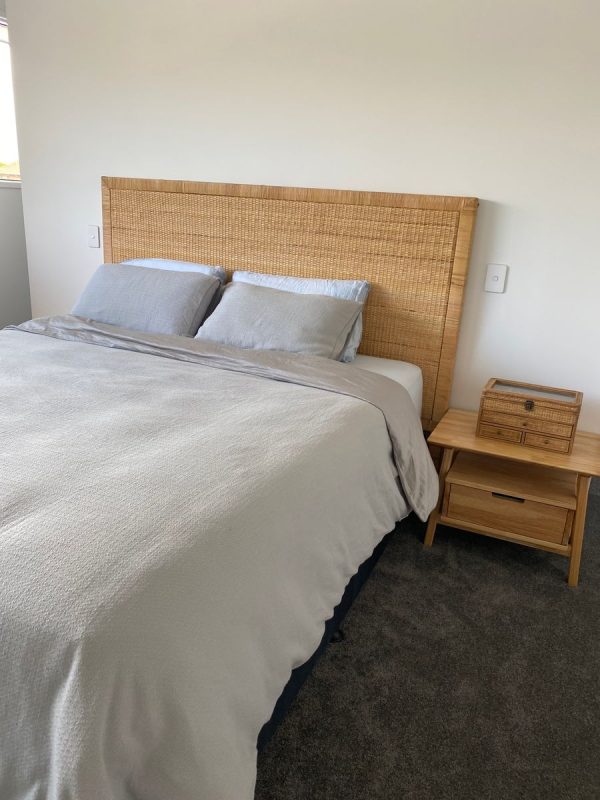 More About Rattan and Timber
Rattan is a durable material that can be used both indoors and outdoors. It has a casual, coastal chic feel that instantly makes any space feel more relaxed. Rattan is often used for outdoor furniture, but it can also be used indoors to create a calm, island-inspired look.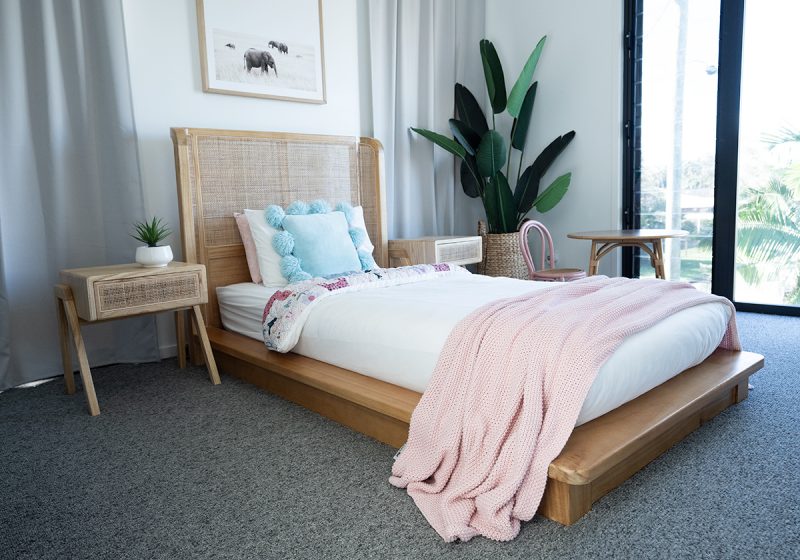 Timber, on the other hand, is usually associated with indoor furniture. But whether you're using rattan or timber, the key to creating a cohesive look is choosing pieces with similar styling. Look for furniture with clean lines and simple silhouettes. And if you're going for a more modern look, try pairing rattan or timber furniture with metal accents.
Rattan and timber are extremely versatile materials that can be used to create both traditional and contemporary looks. And because rattan and timber furniture is often very affordable, they both make a great option for budget-conscious shoppers.
If you're looking to add some rattan or timber furniture to your home, there are a few things to keep in mind –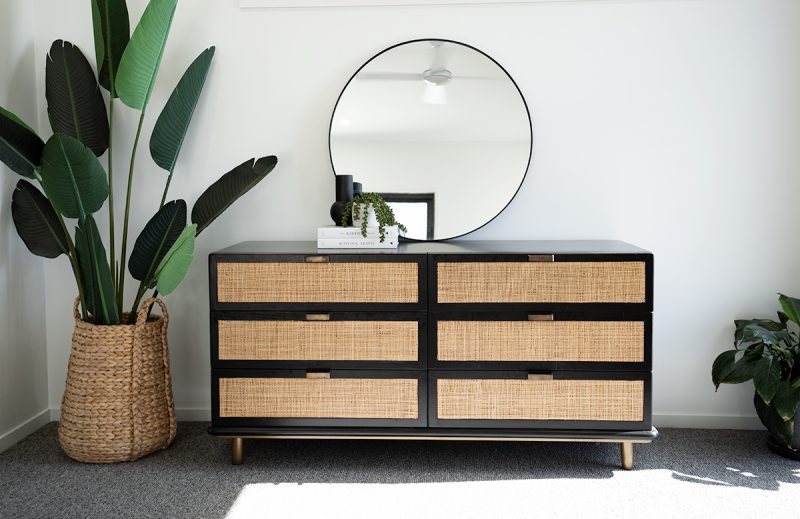 Rattan is typically available in natural or stained finishes, so choose the finish that best fits your style.

Both types of furniture are typically very lightweight, so choosing pieces that are well-constructed and stand up to use over time is important.

When shopping for rattan furniture, be sure to ask about care and maintenance.

Rattan is a natural material that can require special care, but with a little bit of effort, you can enjoy your rattan furniture for years to come.
Rattan And Timber Furniture Are Popular For A Number Of Reasons –
They both have a natural and organic look that many people find appealing. Rattan is a vine that grows in the tropical regions of Asia, and timber is made from the thin branches of willow trees. As a result, rattan and timber furniture have a warm and inviting appearance that can add a touch of nature to any home.

Rattan and timber are extremely durable and long-lasting. The tightly woven fibers are resistant to damage from sun, rain, and insects, making them ideal for outdoor use.

Rattan and timber furniture are relatively lightweight and easy to move, making both great choices for people looking for versatile pieces that can be used in a variety of settings.

Rattan and timber furniture pieces are elegant, stylish, and versatile, and can be used indoors or outdoors. They're also relatively affordable and easy to care for.
Whether you are looking for a new dining set for your patio or a rattan daybed for your living room, you're sure to find what you are looking for with rattan and timber furniture.
Note: Interior designers typically use rattan for indoor furniture, while timber furniture is regarded as more suited to the outdoors.
Is Rattan a Wood?
Yes, rattan is a type of wood, but it's not the same as other types of wood furniture.
Rattan is a strong, lightweight wood that's easy to work with. It's used in furniture making because it's strong and durable. Rattan is also a popular choice for making timber furniture because it's pliable and can be easily woven into different shapes. Timber furniture is usually made from rattan, but as mentioned above, it can also be made from other materials.
Timber furniture is usually made by weaving rattan into different patterns. There are a wide variety of designs used in making rattan furniture, but the most common design is the classic basket weave. The material is often left in its natural state, but can also be stained or painted.
Rattan and timber furniture pieces are often used to complement a beachy, coastal-inspired interior style. They often have a natural, rustic look that helps create a relaxed, beachy, coastal-inspired aesthetic. Rattan and timber furniture pieces are typically used in conjunction with lush plants, soft white furnishings and linen, and an oceanic colour scheme to complete this stunning laid-back look.
And don't forget that rattan can work beautifully in almost every room of your home. Let's take a look –
Interior Design Using Rattan Furniture
Here are some tips on how to style your home like a pro using rattan furniture –
The Living Room
If you're looking for a stylish and unique way to furnish your living room, look no further than rattan furniture. Rattan is a material that can be used to create beautiful and durable furniture, and it has a natural aesthetic that can complement any style of home décor.
Here are a few tips on how to use rattan furniture in your living room –
Choose a rattan sofa or chair as the focal point of the room. A rattan sofa or chair can make a statement in any living room and will provide a comfortable place to sit or relax. If you want to create a more laid-back look, consider a rattan daybed or lounge chair.

Use rattan accents to add texture and interest to the room. Rattan baskets, vases, and lamps can all be used to add visual interest to the room. Try pairing rattan accents with other natural materials, such as wood or stone, for a cohesive look.

Add some greenery to the room with a rattan plant stand. A plant stand is a great way to add some life to the room, and it can also help purify the air.

Use rattan furniture to create a cosy reading nook. A rattan chair or bench is the perfect place to curl up with a good book. Add a floor lamp and some cushions for extra comfort, and you'll have a cosy spot to relax.

Dress up your windows with rattan blinds or shades. Rattan blinds and shades are a stylish way to add privacy to the room – they can also help to filter out sunlight.
The Dining Room
Rattan dining chairs are a great way to add some natural beauty to your dining room. They can be used as part of a traditional or more modern look and feel, offering both comfort and style.

A rattan dining table is another excellent option for your dining room. These tables are often crafted from beautiful hardwoods and feature intricate designs. They can be used as a focal point in your room or as an accent piece.

Rattan bar stools are a great way to add some extra seating to your dining room. These stools are often lower than traditional chairs, making them perfect for use at a bar or counter height table.

A rattan buffet table is a great way to add storage and style to your dining room.

Rattan china cabinets are the perfect way to add some extra storage to your dining room.
The Bedroom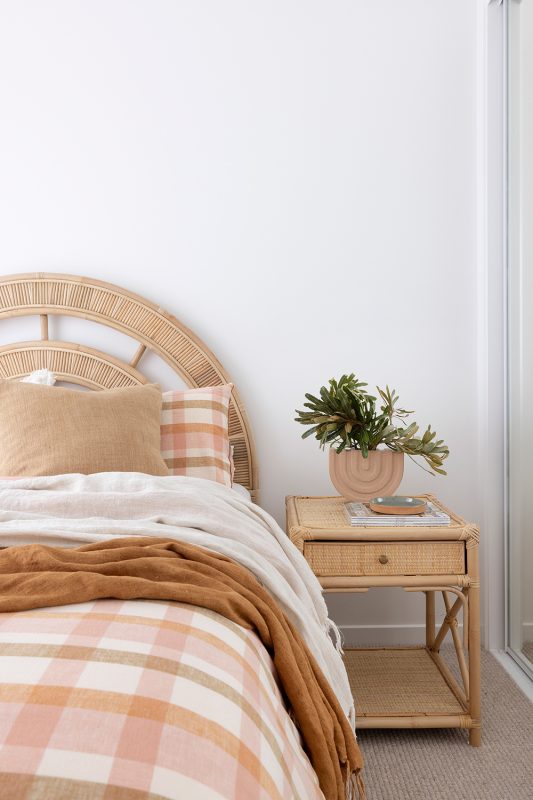 A rattan headboard can add an organic, natural look to your bedroom décor.

Rattan nightstands or bedside tables can give your room a touch of tropical flair.

A rattan dresser or chest of drawers can provide both storage and style in your bedroom.

Adding a rattan bench at the foot of your bed can provide additional seating or storage, as well as an elegant design element.

Rattan chairs make great accent pieces in a bedroom, and can be used for both seating and décor.

A rattan ottoman can be a versatile piece of furniture in a bedroom, providing both style and function.

A rattan mirror can add a unique touch to your bedroom décor, while also helping to brighten the space.

A rattan chandelier or ceiling fan can bring both light and style to your bedroom.

Adding a few rattan accessories, such as lamps, vases, or wall art, can give your bedroom a complete tropical makeover.
Benefits of Using Timber Furniture In Small Outdoor Spaces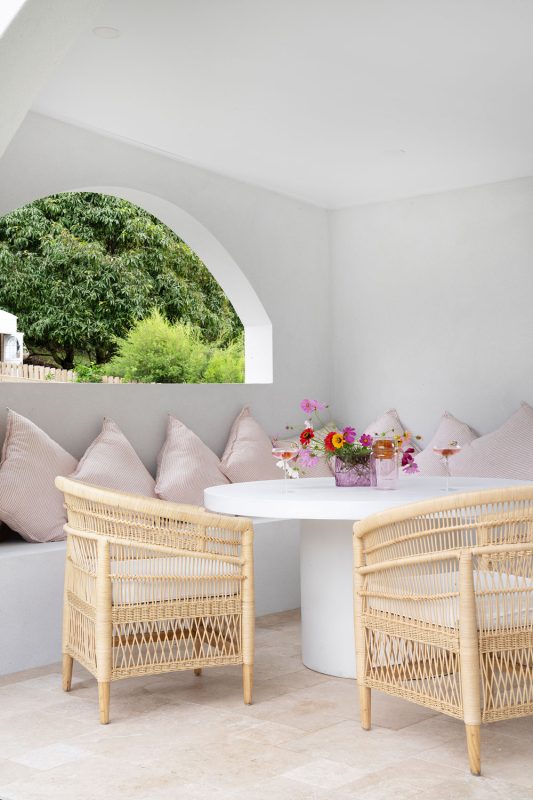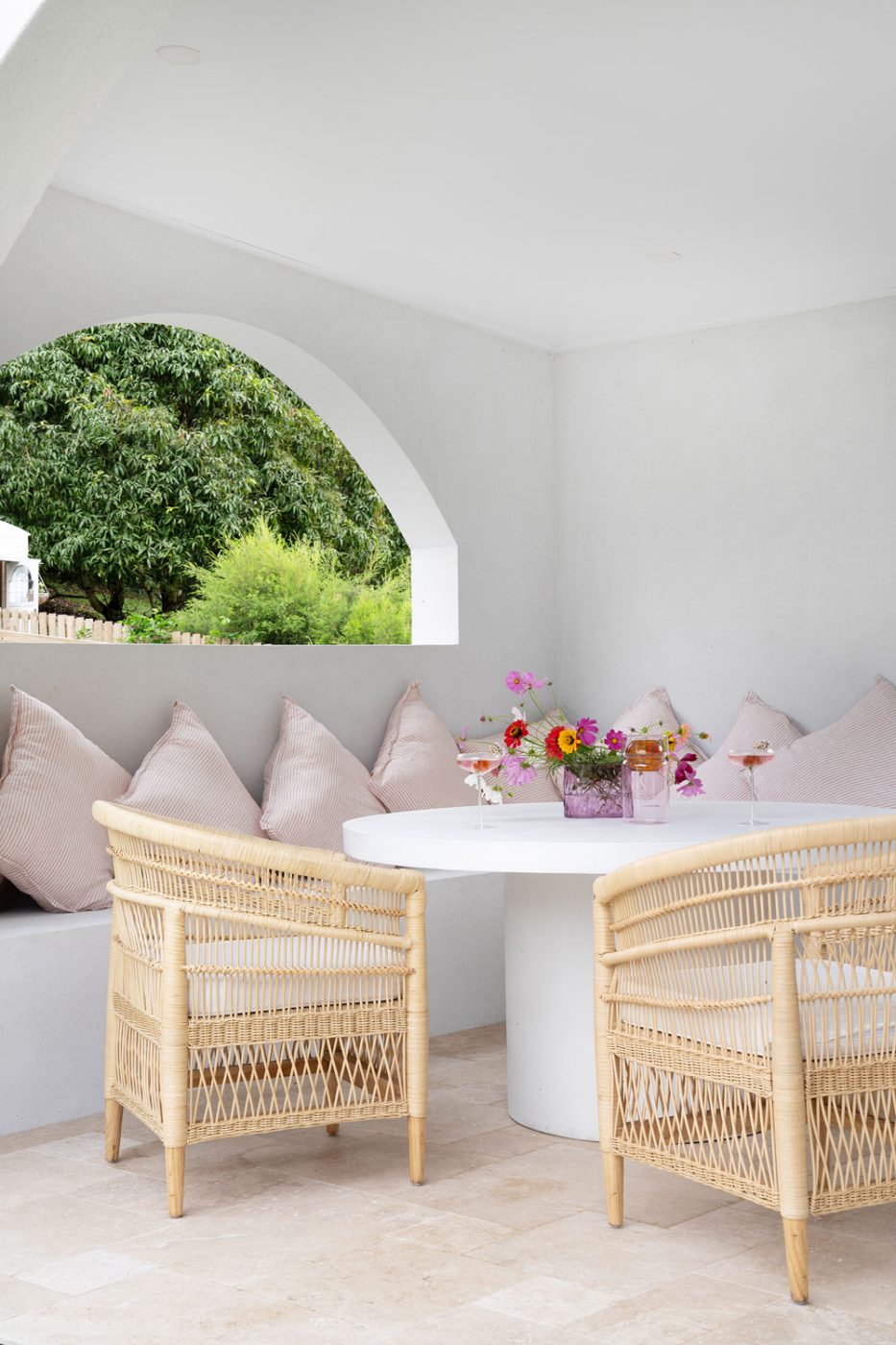 1 It can provide a natural and stylish look to any small outdoor space.
It's often very lightweight and easy to move around, making it ideal for small spaces.

Timber furniture is usually very affordable, making it a great option for those on a budget.

It's generally very easy to care for and maintain.
Benefits of Using Timber Furniture In Large Outdoor Spaces
Timber is a light material, making it easy to move around and rearrange furniture as needed.

It's durable and weather-resistant, perfect for use in outdoor spaces.

Timber has a natural look that can help create a relaxing atmosphere.

It's often very affordable, making it a great option for those on a budget.

Timber is low maintenance and easy to clean, requiring only a wipe down with a damp cloth as needed.

It can be used in a variety of ways, from traditional furniture to decorative accents.

It's a versatile material that can be used in both formal and casual settings.

Timber is eco-friendly and sustainable, made from natural materials that are renewable.

It can last for years with proper care, making it a wise investment.

Timber adds an elegant touch to any outdoor space, whether it be a patio, deck, or garden.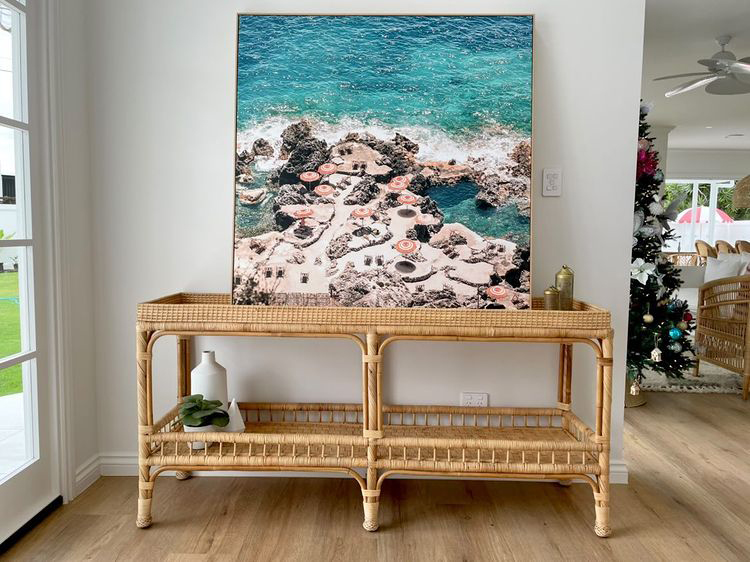 Examples Of Timber Furniture For Small Outdoor Spaces
A patio set with a table and chairs, perfect for entertaining guests outdoors.

A lounge chair or two, ideal for relaxing in the sun with a good book.

A rocking chair, great for reading or enjoying the view in any outdoor space.
4 A small bistro set with a table and two chairs, perfect for enjoying a cup of coffee or tea outdoors.
And don't forget a love seat, bar stool, or even an ottoman if you have the space.
Tips For Caring For Outdoor Timber Furniture
Wipe down your timber furniture with a damp cloth on a regular basis to remove any dirt or debris.

If your timber furniture is exposed to direct sunlight, you may want to consider using a UV-resistant spray to help protect the material.

If your timber furniture gets wet, be sure to dry it off as soon as possible to prevent any water damage.

Store your timber furniture in a cool, dry place when not in use to help prolong its lifespan.

If your timber furniture starts to look dull, you can revive it with a coat of furniture wax or polish.

Avoid using harsh chemicals or cleaners on your timber furniture, as this can damage the material.
Abide Interiors For All Your Rattan And Timber Furniture
Check Abide Interior's website for our huge range of rattan and timber furniture. We've got items like rattan TV units, rattan drawers, timber chairs, and so much more. You won't be disappointed!
or 4 payments of $86.25 with Afterpay
Only 8 left in stock