Having trouble making the most out of your console table? This article is for you. Keep reading to dive deeper and learn more about how to bring some creativity and purpose to your console setup!
Have your console in the Hallway.
Many homeowners love to put consoles in their hallways. The slim profile of these items makes for an excellent solution for this space. Not only are consoles useful, but they are also stylish. If you plan on having a console in a hallway or other narrow space, ensure the console is not too big! You'll clutter up your environment if you go over the top with size. Mind the proportions and the ratio between the size of the console and your space. If you play your cards right, the console will help you reduce clutter. You'll be able to store small items in and on the console, making for a cleaner look. A popular solution is to put shoes in console drawers, so they can be out of sight and won't stink up the place!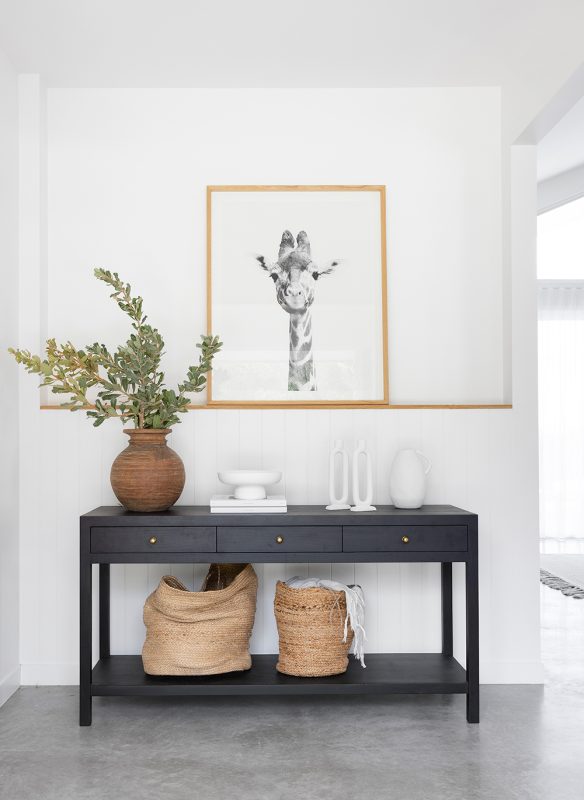 Consoles and living rooms.
One of the most common practices is to have a console leaning against a wall. This space-conscious alternative has a classic vibe and is always functional and pretty. Still, there is another, more interesting option: float the console! This means you can essentially use the console as if it were an island in your kitchen. This setup is awesome for larger spaces because it gives them a sense of greater depth while also providing a practical feature. Islands and floating consoles can also help as room dividers, making large spaces more manageable and personalized. Considering the off-the-wall approach for a unique twist if you have enough room. You should avoid floating your console if your space isn't large enough, or you'll end up with a cluttered mess.
Consider your colour options.
If you want to enhance the presentation of your console (and your room), it can be cool to consider your colour options. A bright, pale or light console can help a smaller space feel brighter. Conversely, a darker console or one prominently made of wood or metal could add more depth to a larger space. This is particularly useful if you use a console as a room divider.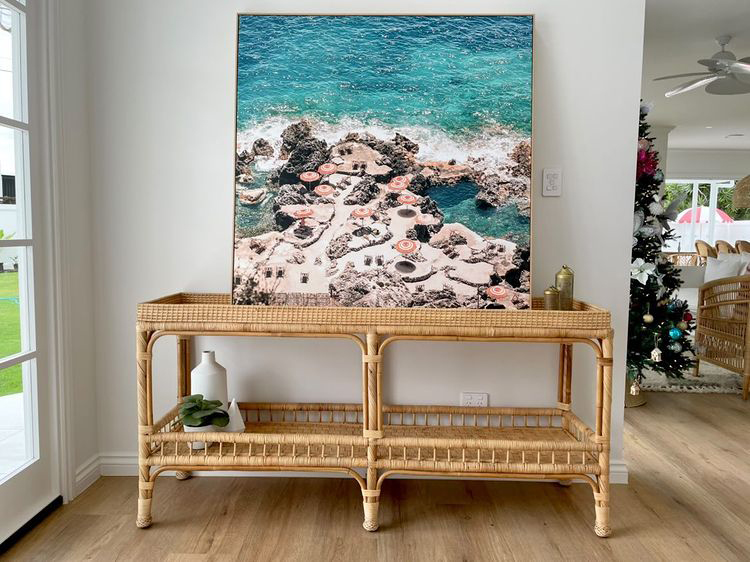 What about a dining room console?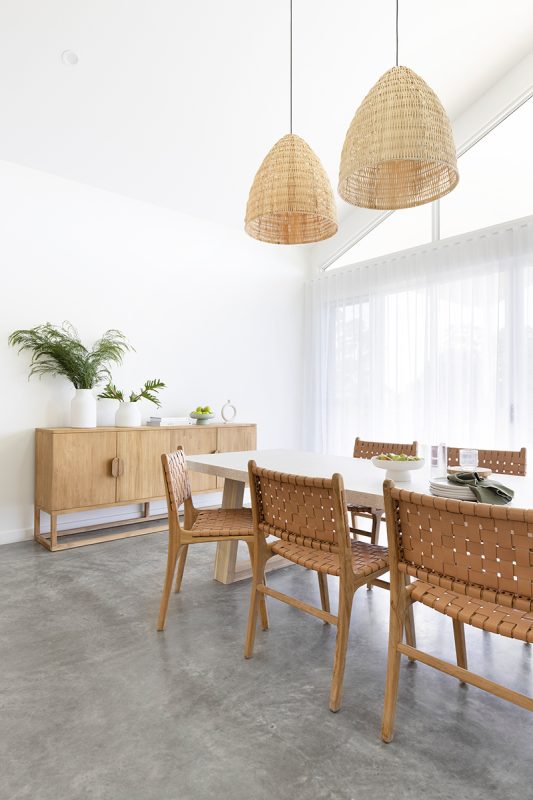 Having a console in your dining room might be a very unorthodox choice. Still, it can be good for larger dining rooms. Not only can it add extra interest as an ornamental piece, but it can also come in handy. A console is perfect for storing cutlery, pots, mugs, and other kitchen essentials, such as spice racks or salt shakers. If you're planning on trying this approach, ensure your console isn't standing too close to the table. Having two bulky objects within the same vicinity is never a good idea. In addition, a console near a table can make the room feel smaller and less comfortable. Having said that, a console can be an amazing opportunity to add a fancy corner for your kitchen, such as a micro-bar where you can store your liquors, wines or other cocktail-making essentials.