A closer look at selecting the best bedside table for your bedroom
Choosing the right bedside table can be critical in many ways. Not only are bedside tables incredibly useful and functional, but they can enhance the look of your bedroom. A bedside table (or a set of them) can add that extra spike and amazing flow that feels incredibly dynamic and visually striking. If the perfect bedside table can indeed make the room shine, the wrong choice might do more harm than good. When the bedside table selection is not in tune with the other elements in the room, the result can be quite messy! Keep reading this article to learn more about choosing the best bedside table for you and what to consider if you want to make the most out of your bedroom space.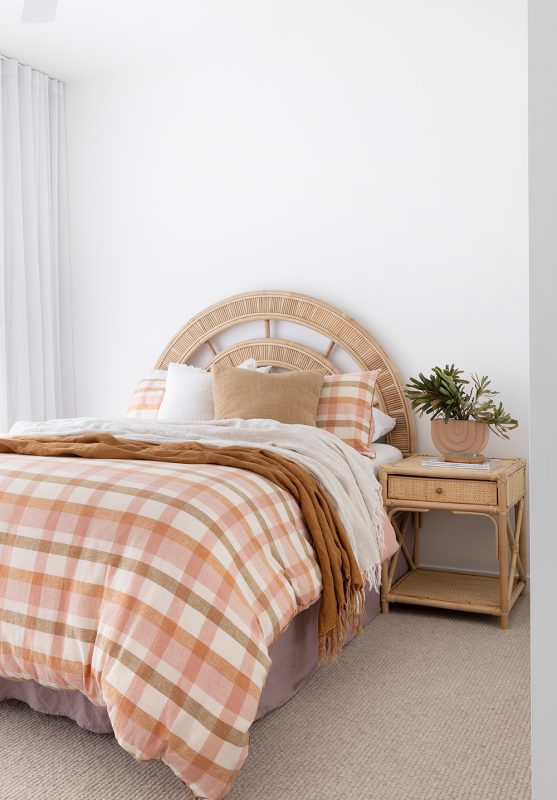 Mind the proportions.
When making arrangements to select a bedside table, it is always a good idea to make sure that the model matches the room's proportions and what's in it. In particular, a bedside table, as the name suggests, should be carefully matched with the bed. If you cannot properly nail the ratio between the bed and the side table, you might end up with awkward results. Suppose you have a huge king-size bed and two little round tables on each side. The small tables will make the bed look clunky, while the bed will make the small table look like toys! It is crucial to find the sweet spot. Generally speaking, you'll want something tall enough to be within reach when laying on the bed but still something that's at least as broad as your pillow, plus extra room to wiggle, depending on the bed size. In addition, you should also pay attention to your room. You will have more options if you are working in a larger room. However, you'll have a limited selection if you work in a smaller space.
Consider the shape of the bedside table.
The shape of a bedside table is very relevant to its application and aesthetic. It could radically change the look perception of the room and the overall vision beyond its styling. Generally speaking, rounder tables do tend to look smaller and more unobtrusive. That said, they often lead to a bit of a retro twist, and it is not always the most optimal solution in terms of functionality. A round bedside table might not be the best option if you prefer a more modern vibe. If you're looking for something with more character quirks, you'd be better off with a cornered design, such as a square, rectangular, or even semi-circle or oddly shaped bedside table. The possibilities are truly endless.
Functionality and surface space for nighttime essentials.
Some people like to include bedside tables for purely aesthetic purposes. In other words, they think they look cute and add a certain twist to the room! However, other people are significantly more focused on the functionality factor. Do you need a bedside table, or are you only looking for a detail, an extra add-on to spice up the look of your room? This could be an important question to consider.
Regarding functionality, bedside tables are usually great for storing small items, such as keys, phone chargers, wallets, etc. They can also hold other pieces that are both functional and decorative at the same time. A reading light can be a perfect example, as it can complement the bedside table beautifully while adding much more interest and detail to your bedroom design.
To match, or not to match?
If you're planning on having more than a single bedside table, chances are, you'll be looking for matching models. Still, you don't have to play by the rulebook! Going asymmetrical can be incredibly fun and cool. Some rooms can benefit from having different bedside tables, whether it is a difference in colour or shape altogether.
Favour material and textures.
As mentioned earlier, the shape and size of a bedside table can be incredibly important when designing your perfect bedroom. Material and texture are also incredibly relevant. Today, minimalistic trends favour the "rawness" of simple wood, fabric, brass, or steel furniture, especially smaller pieces such as bedside tables.
These are only some of the main things to consider when handpicking your best bedside table. It is important to consider the room holistically, meaning every element should be in sync. With this approach, you can ensure the right compromise of beauty, functionality, and durability for a bedroom that will give you many peaceful and relaxing nights of sleep and rest!
Bedside Tables, Dressers and Drawers
$

999.00
or 4 payments of $249.75 with Afterpay
Only 1 left in stock