This is the perfect time to consider a home makeover! One of the best ways to add more character and a fresh feel to your home is with new outdoor furniture.

What makes our furniture special is that these items are not only for functionality but bring a stylish and relaxed vibe to any outdoor space. A furniture refresh can be a fantastic way to freshen up the look of your home and transform your outdoor area for that new style or even upgrade on your initial design vision.

Keep reading to learn more about the best outdoor furniture to buy this year, according to some of the latest trends in the industry. Some say that 2022 is the year of outdoor furniture style. It might be because most of us have been forced indoors due to the pandemic for quite a while; whatever the reason, it is undeniable that people are focusing on upgrading and improving their outdoor furniture set-up.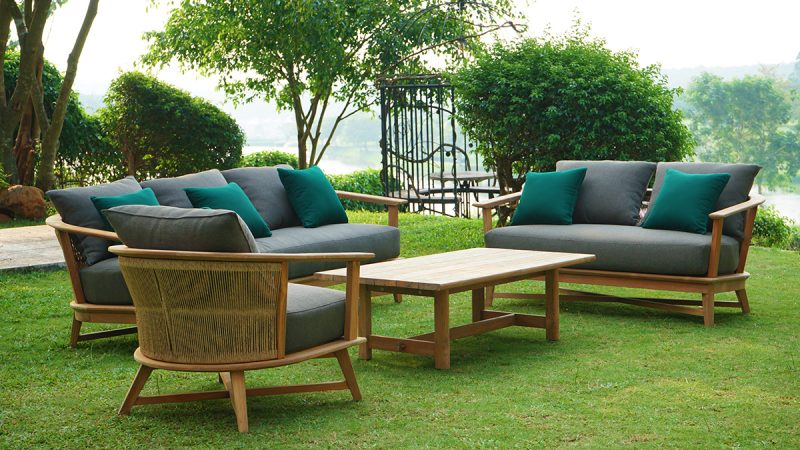 Focus on materials
One of the trendiest choices in terms of outdoor furniture is to go for pieces that offer a very natural look when it comes to materials. Anything from wood to copper and metal has become incredibly popular because they add a rustic, elegant and minimalistic style to almost any outdoor space. The great thing about furniture made from natural material is that it offers extra style and versatility. Such pieces are usually a great match under many circumstances, as materials can blend in with many aesthetics. In addition to that, furniture made from natural materials is usually a lot more durable and reliable.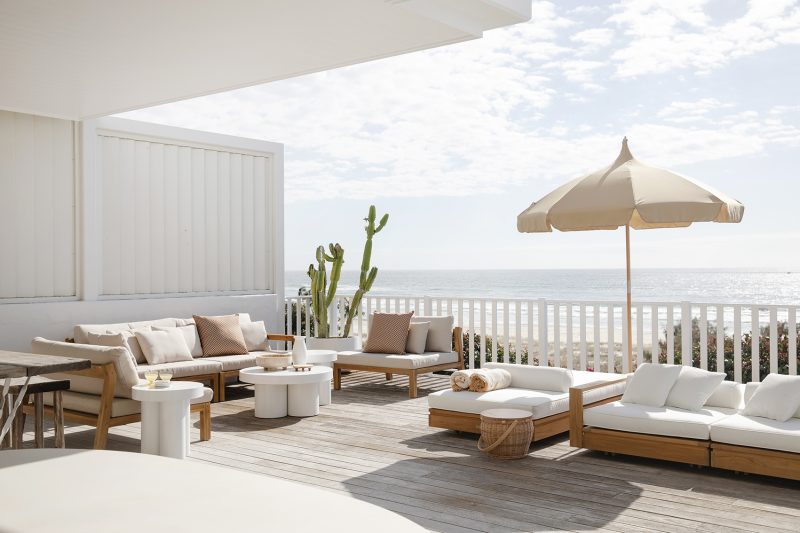 Don't skimp on comfort and practicality!
As we mentioned earlier, outdoor furniture is great for providing style. You can use outdoor items to truly transform any space for the better. It is important to remember that outdoor furniture must also cover a specific function. Make sure that the furniture you select is stunning, practical, and comfortable. This way, you will be able to come up with an outdoor space that is just as comfortable as it is beautiful and stylish. Ultimately this will be a space where you and your guests will want to spend so much time!
In some cases, outdoor spaces don't feel like they belong to the home. This is exactly what we want to avoid when picking furniture. The right selection will help you turn your outdoor environment into a true part of your home. It could become one of its most popular spots! Ultimately, it is important to remember that this is your home. This is your life! The right outdoor furniture will look amazing while also helping you make the most out of the way you enjoy your space and make it a beautiful and livable home.
Using furniture to design your outdoor space.
Your outdoor space could acquire a completely different vibe depending on how you outfit it. For instance, if you love the communal aspect of outdoor spaces, you could accentuate that by providing many areas conducive to socializing. These include lounges, coffee tables, dinner tables and more.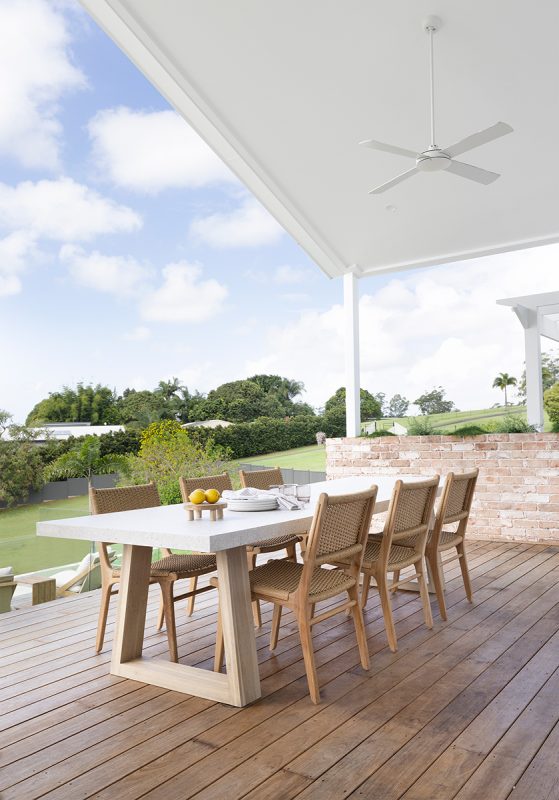 On the other hand, if you want your outdoor space to become a true oasis of tranquillity and relaxation, you could consider something like a chaise lounge with comfortable chairs or even create a special nook that is more intimate to just sit and relax. These are only a couple of examples. If you prefer a more luxurious vibe, you could complement your outdoors with decorative features and extra lighting to really amp up the mood. If you have a pool area, you could also consider outdoor furniture that would fit that specific application, for instance, by using chairs and lounges with water-resistant fabric.
Climate and weathering.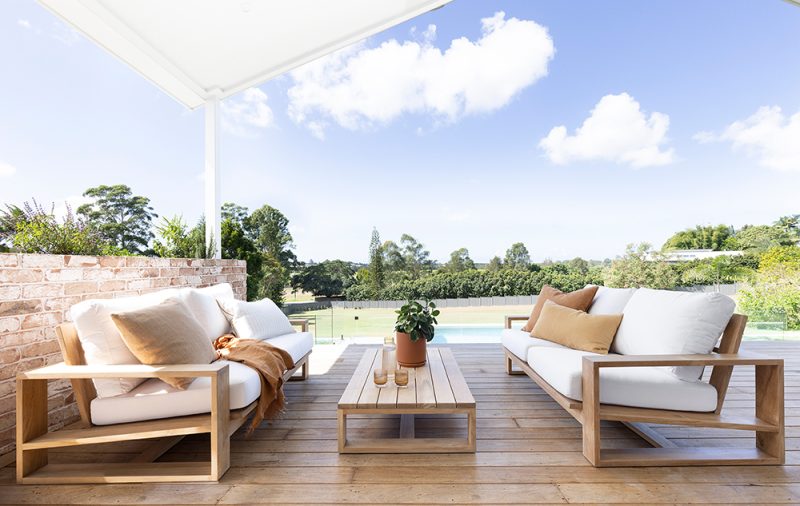 The surrounding climate will have an impact on the best options to consider when selecting outdoor furniture. For example, if you live in an area that is known for a very, very dry climate, you might have to pay attention if you are using wood furniture due to the humidity content in the air (or lack thereof!) Generally speaking, Australia is blessed with a very mild, fairly consistent climate all year round. This means that you will have ample furniture choices at your fingertips. The furniture should suit your home and your surrounding environment.
Set a budget in advance.
Looking at outdoor furniture is very exciting, and it can be very easy to be carried away! For this reason, it can be a very good idea to set your budget in advance. Make sure you know how much you want to spend or can spend.
Suppose there is any wiggle room for a piece you really like. Consider carefully whether you can allow yourself to go the extra mile. Ultimately, remember that skimping on outdoor furniture is not always the best financially conscious choice. In some cases, more expensive furniture has a higher price tag for a reason. These pieces are durable and built by experienced hands who know what it takes to do something that's built to last. In other words, you might be spending more upfront if you buy more expensive outdoor furniture, or you will definitely be saving in the long run and enjoy your return on your investment in terms of many years of comfort, style and durability to come.
In conclusion, these are only some of the many things to consider if you are looking to upgrade your outdoor furniture or design a new outdoor space from scratch in 2022. This is a very exciting year for homeowners looking into outdoor furniture, and it is not surprising to see so many trending items in this category.