If you're on the hunt for a Hamptons sofa to fit your overall style and aesthetic, it's important to take your time and consider a few key factors. The last thing you want is to end up with a sofa that looks out of place or that's not comfortable enough. So, you have to take the time to make sure the design, material, size, and style suit your unique needs and taste. This Hamptons sofa style guide will help you accomplish just that in only 5 steps!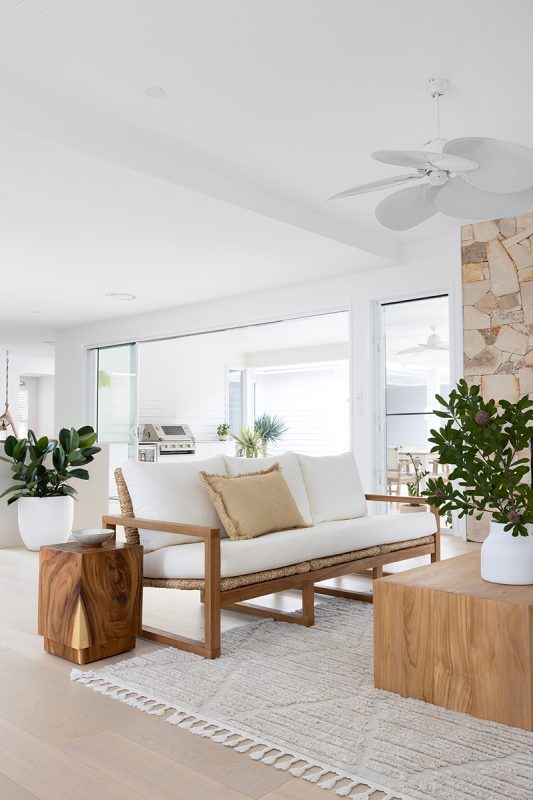 Hamptons Style Furniture: Versatility at Its Best
Hamptons style furniture is available in many different forms, so it can cater to anyone's taste. For example, if you're going for a rustic French farmhouse style, big bookshelves, an oak dining table, and chunky wooden benches can do the trick. If you want a more industrial look, you can leverage pieces made of distressed timbers and furniture such as cross-back dining chairs.
You can even give your interpretation of the Hamptons style a more bohemian flair by using natural textures, rattan, and cane. Of course, the classic interpretation of Hamptons style is always a good choice, especially if you like to approach home decor and design with more sophistication.
Hamptons Sofa Style Guide: How to Choose the Right Sofa
Take Accurate Measurements for Your Hamptons Style Sofa
Measurements are the most important factor to consider, so taking them is the first step toward finding the right Hamptons sofa for you. Sofas often look larger than they are, so you need to look at the dimensions carefully. But before you start browsing, you have to determine where the sofa will go and measure the available space. Make sure you choose a spot where the sofa will be unobstructed and there's enough space for people to comfortably use it.
You also need to consider how wide your door frame is and make sure there's enough room to maneuver. This way, when your sofa is delivered, it won't be a mess to put it in place. Also, consider how long you want your sofa to be and assess any angles or obstacles you might need to work around. Overall, don't overdo it. Whether you're getting a 3 seater sofa or a 1 seater sofa, make sure it's the right size for your space.
Carefully Consider the Material and Construction
The next step is to consider the material and construction of the Hamptons sofa you plan on getting. While it's very important that this piece of furniture fits your aesthetic, it's even more important that it lasts and provides comfort. Most Hamptons style sofas are made with a variety of woods, including oak, birch, maple, and more, which are the strongest options.
Hamptons sofas are also made of plywood, which is a good alternative. Just make sure the construction is high-quality and the manufacturer follows high standards. Additionally, you need to make sure the upholstery is also excellent. So, take your time considering fabric and leather options. For example, if you're going for a white sofa, choose a fabric that's easy to clean or doesn't stain easily.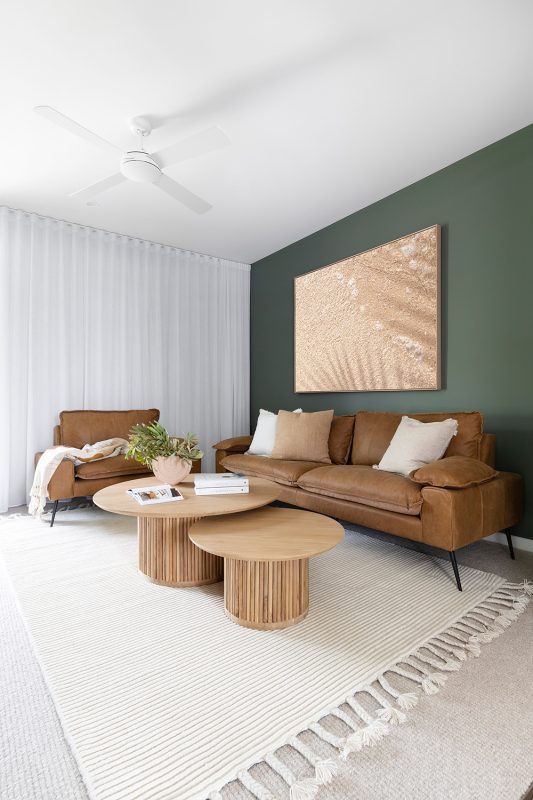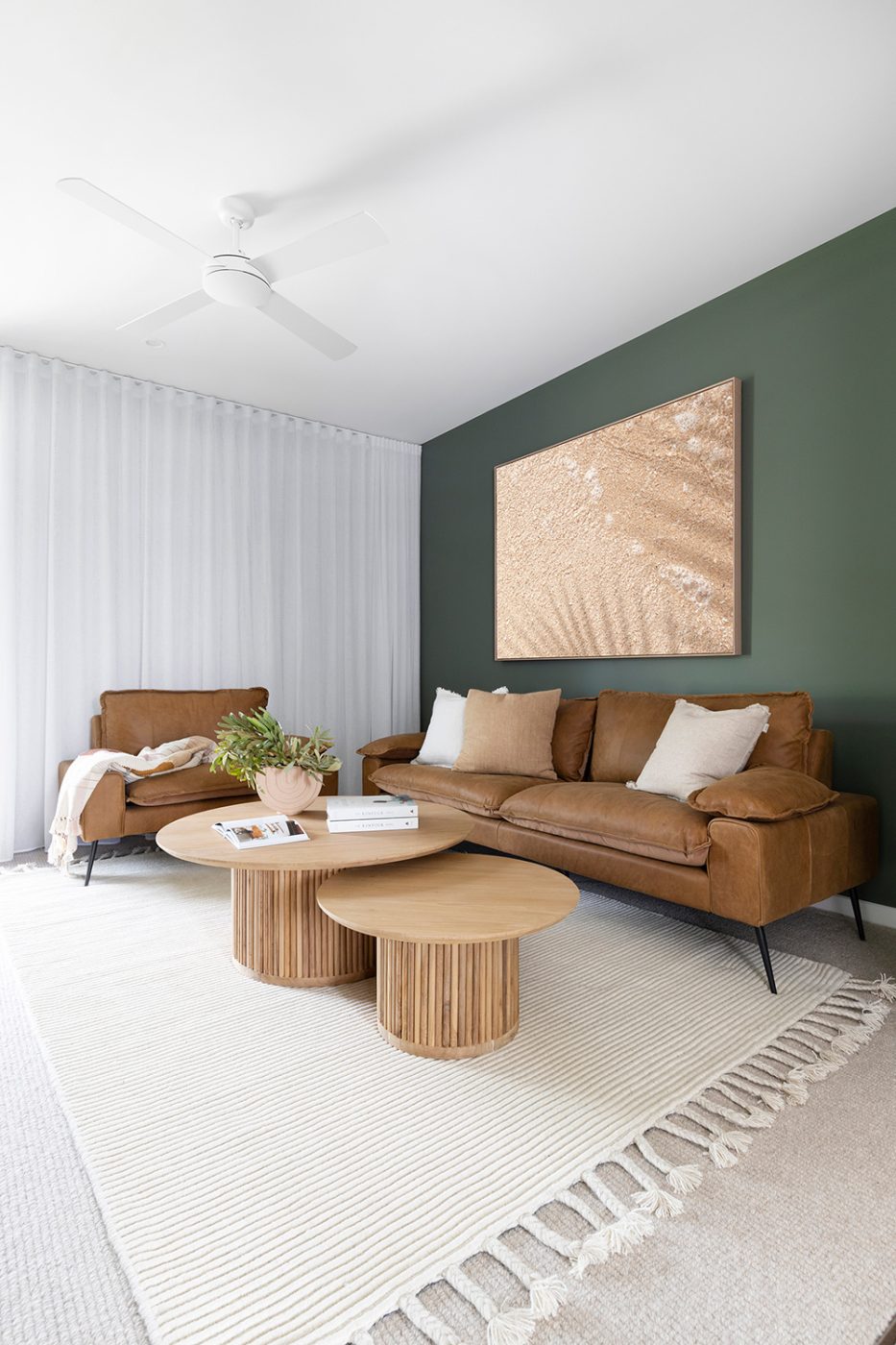 Choose the Right Fit for Your Hampton Sofa
On average, modern sofas have a depth of 75 centimeters to 1 meter. However, Hampton sofas tend to be longer, so you need to make sure you choose a good depth. We recommend you go for 100 centimeters because this depth allows people to both sit and curl up on the sofa.
If back support is a priority, make sure the back is high and the cushions are designed to support a natural sitting posture. On average, sofa backs are 75 cm to 1 m high, which is what most people need. But if you or anyone at home is taller, you'll need a bit more support. Whether you get a big or a small sofa, make sure it's the right fit for your body.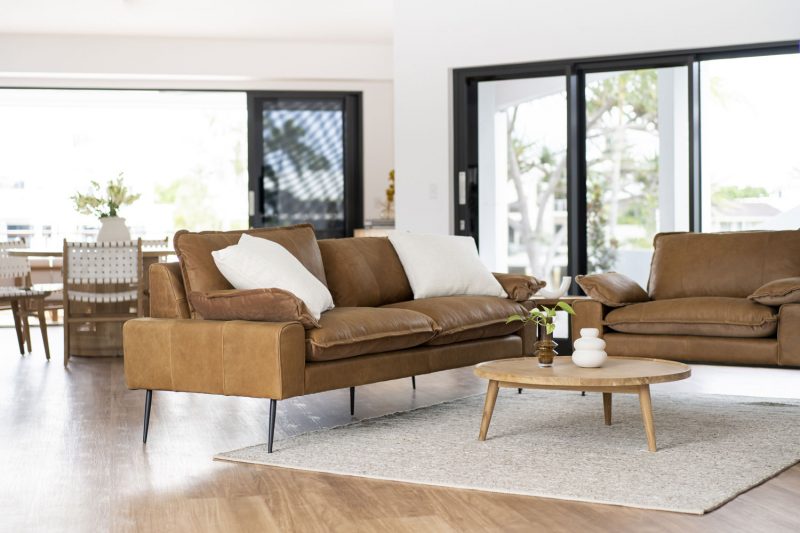 Make Sure the Cushions Suit Your Comfort Needs
Cushions are not just for aesthetics, they have a huge impact on your comfort level. As such, you need to choose them carefully. One of the first things you need to consider is the type of filling, which goes from soft to firm. The way the cushions are composed and their density will help you gauge the comfort level they will offer.
We recommend you consider foam cushions, which are the most common option because they offer great support and they're not too expensive. High-resilience foam is particularly popular because it maintains its volume for longer. Fiber fillings are also a good choice because this type of cushion can adapt to your body shape better. When it comes to Hampton sofas, pocket-sprung cushions are rising in popularity, and they can suit a small sofa or a large one.
Determine the Level of Functionality You Expect
Last but not least, you have to determine how much functionality you require from your Hampton sofa. For example, if you often have people over for drinks or other activities, consider a 3 seater sofa. There are also 2 seater sofas and L-shaped sofas, which are great for entertaining guests or accommodating multiple people.
If you love having movie nights, a recliner sofa will suit you perfectly. So, consider how you will be spending time on your sofa and use that information to guide your decisions. Especially when it comes to the shape, comfort level, and fabric of the sofa. Hampton sofas are available in many different designs, so you won't have too much trouble finding the right one for your needs.
Hamptons Sofa Style Guide Conclusion
If you follow these steps and consider these 5 important factors, you will be able to find the perfect Hamptons style sofa without breaking a sweat. You can create a stylish and cozy living room or entertainment area with any Hampton sofa, as long as you take the time to consider each element and make the right choices. If you need inspiration, browse our store! You'll find beautiful Hamptons style furniture to create wonderful spaces.
or 4 payments of $389.75 with Afterpay
Only 4 left in stock
or 4 payments of $406.25 with Afterpay
Only 2 left in stock