Bedheads have recently become quite popular once again as designers are leveraging these pieces in stunning ways. A rattan bedhead or a round bedhead can make a huge difference in the overall look of your bedroom. The variety of available designs and styles guarantees that you can find a bedhead to suit any style or budget. But do you need a bedhead in the first place? And how can you make sure to choose the right one? Those are the questions we'll answer here today.
5 Reasons to Get a Bedhead for Your Bedroom
As you may already know, a bedhead is simply a decorative barrier between your bed and the wall. The purpose of this piece is not just to add style to your room, it also offers a variety of benefits. So, here are some of the most common reasons why people should have a bedhead:
Bedheads Protect Your Head
Whether you have a white rattan bedhead or any other kind, they all serve the same main purpose: to protect your head from the wall. Without a bedhead, there's always the potential risk of hitting your head against the wall. This can happen when you're awake as much as when you're asleep, so it's good to have a line of defense. That's what the bedhead is and it will help you prevent injuries. You just have to make sure that the bedhead is softer than the wall, such as a rattan bedhead. Pair this with a few extra pillows and you'll never have to worry about bumping your head.
They Also Protect the Wall
Bedheads not only protect your head, they also protect your wall. Having this barrier can easily prevent damage, scuffing, and even staining from spills or any other mishap while you're in bed. A damaged or unclean wall will shatter the ambiance you want to create in your room. So having a bedhead will essentially eliminate that risk. Now, it's important to ensure that you choose a smooth material that's softer than the wall and place the bedhead a few inches from the wall.
Bedheads Provide Back Support for Sitting
Your bed is not just a sleeping space, sometimes you also sit in your bed to do some reading, chat with your partner, or watch TV. In that case, you will need the back support that a bedhead provides so you can sit comfortably. Otherwise, you'll be slouching, which is not good for your posture and it can even cause back pain. Having a bedhead will allow you to prop up some pillows and have solid support without the risk of scratching your walls.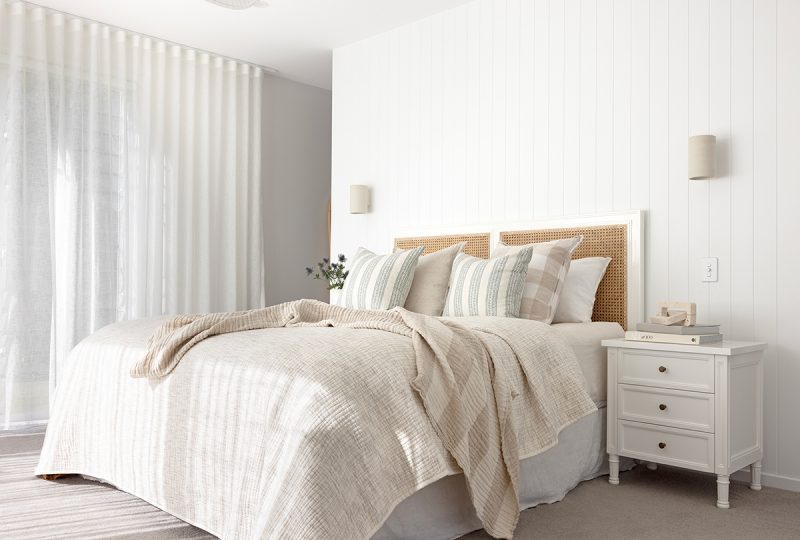 They Can Transform the Space
If you feel like it's time for a change or you just want to spruce up your bedroom, adding a bedhead is an easy way to transform the space. For example, let's say that you want to change the style of your bedroom. A Hamptons bedhead can help you create a coastal, sophisticated look. Combined with a paint change or a few new accessories, you won't need much to make your bedroom look different.
Bedheads Are Space-Efficient
Last but not least, bedheads don't take up almost any space. So, it doesn't matter how small your bedroom is, you will be able to integrate a bedhead. If you have a ton of space to play with, you still want to avoid making the room look overwhelming. So, it's a good thing that even when they're big, bedheads won't take much floor space. If you have a king-size bed, something like a rattan bedhead king won't make your room look cluttered at all.
Bedhead Buyer's Guide: Factors to Consider
Now, when you're looking at bedheads to add to your bedroom, you need to do it right. It's just a matter of finding the best bedhead for you, so here are the factors you should consider:
Bedheads are available in every shape, size, style, and design you can think of. Finding a single bedhead, a double bedhead, a super king bedhead, a round bedhead, or anything else won't be a problem. The hardest part will be deciding what kind of style you want. So, consider what material, color, and design suits you best. Also, consider the types of bedheads out there. Some are simple and others will be more ornate.
This is easily one of the most important factors to consider because it will determine how many options are available to you. Determine a budget and stick to it by focusing on the materials and designs that you can afford. Don't worry, you will be able to find a high-quality piece that suits your style no matter what your budget is.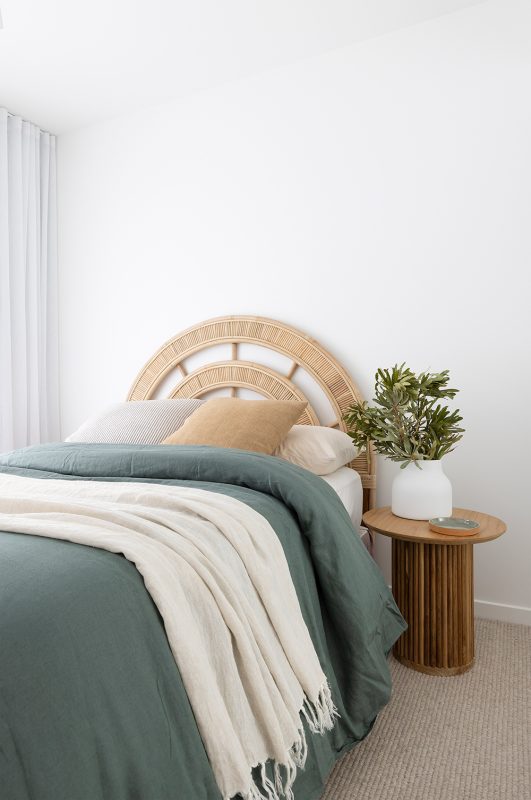 The bedhead is not only decorative, it's also functional. But how functional do you need your bedhead to be? For example, if you have limited storage space in your room, getting a bedhead with shelves or drawers can make a big difference for you. Another example is if you do a lot of sitting in bed for whatever reason, having a padded bedhead can work very well for you. So, before you browse for options, determine how functional you need your bedhead to be.
Last but not least, you need to consider how high your ceiling is. If your ceiling is high, you can get a tall bedhead and you won't have to worry about size. But if your ceiling is low, you'll have to be a bit more careful with the overall size. We recommend measuring the space so you can be aware of the limitations when it comes to bedhead size.
Final Words
Now that you know how a bedhead can elevate your bedroom and even make your life a bit more comfortable, it's up to you to find the right piece. Consider the factors we discussed above and you'll have an easier time. And if you need inspiration, visit our shop to find great options!
or 4 payments of $140.00 with Afterpay
Only 8 left in stock