Whether you want to improve an outdoor or indoor space, rattan furniture is a stylish option that will serve your purposes. It's a great way to achieve a perfect balance of functionality and aesthetic. So, if you're interested in outdoor rattan furniture, rattan bedroom furniture, or more, this guide will help you. But before we go into the tips, let's establish the basics.
Natural vs. Synthetic Rattan Furniture
The choice between natural and synthetic rattan will depend on how you want to use the furniture and the conditions it will withstand. For instance, synthetic rattan is a great choice for outdoor rattan furniture. If the furniture is made with high-quality materials, it will resist exposure to the elements without losing beauty.
The same can't be said for natural rattan, which is not resistant to the elements or harsh weather. For example, when it's exposed to the sun, the color of the material will fade. On the other hand, humidity can lead to mildew growth. As such, it's a better choice for rattan bedroom furniture, living room furniture, and more.
If you have a collection of dolls, natural rattan doll furniture will be perfect to display them. Since they will be indoors and protected, the pieces won't break or peel and the color won't fade. Not to mention the furniture will stand the test of time because rattan is quite a durable material.
4 Tips for Choosing the Right Rattan Furniture
When you're looking at rattan furniture for whatever space or purpose you have in mind, there are a few things to consider. So, here are a few tips to guide you in this process: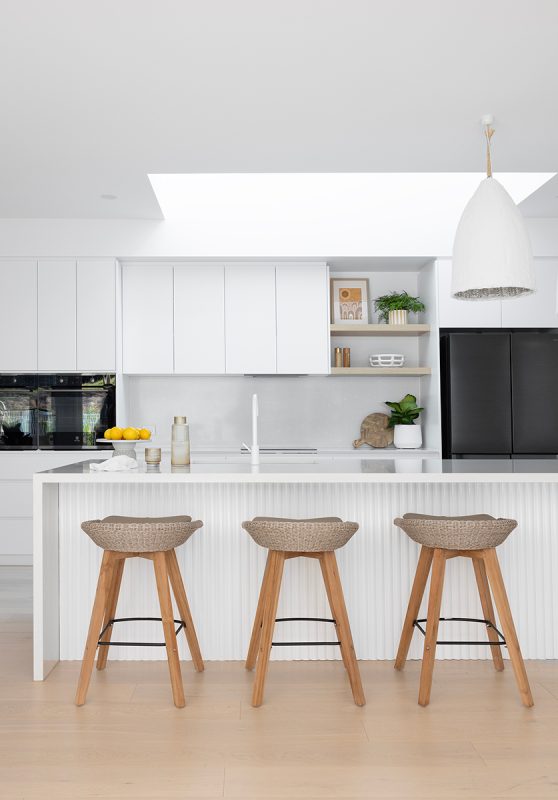 Rattan Furniture Should Be Comfortable
The main thing to consider when looking at rattan furniture is comfort. Whether you're looking at outdoor or indoor furniture, you need to make sure the furniture is comfortable for everyone. This is closely tied to the quality of weaving used in the construction of your rattan furniture. So, look for pieces with closely knit weaving that provide a flat surface.
In addition to the weaving, the quality of your cushions will make a big difference. So, make sure they're thick so they can maintain their shape over time. You should also prioritize cushions that have removable covers that are easy to clean. We recommend materials like polyester, which is resistant to shrinking and stretching, so it can maintain its look for longer.
Check the Materials of the Pieces
The materials used in your rattan furniture will give you a clear idea of the overall quality and durability of the pieces. So, pay attention to:
Rattan Material. We recommend polyethylene rattan (PE) because it's one of the best choices for rattan furniture. PE rattan offers superior durability compared to materials like polyurethane (PU) and polyvinyl chloride (PVC). Especially when it comes to rattan outdoor furniture.
Frame Material. Pay close attention to the material of the frame used in the furniture. A strong frame is essential to support the weight of users and maintain the furniture's shape over time. We recommend going with steel, which is known for its superior strength. Powder-coated steel frames are even more durable and resistant to corrosion, which is important for rattan outdoor furniture.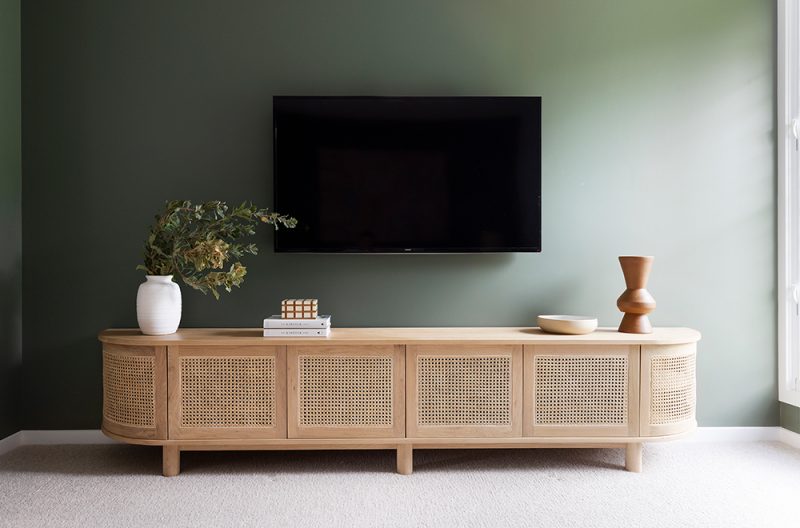 Make Sure the Size Is Right
Measure the area where you plan on using your rattan furniture. This will give you a clear idea of your available space and it will help you select furniture that fits without overcrowding the space. The last thing you want is to trip over your furniture pieces, whether that's inside or outside your home.
We recommend spending some time thinking about the layout of the furniture pieces you want to have. This will guarantee you'll maximize the space and choose the right rattan furniture size. If you're working with limited space, consider space-saving pieces or pieces that provide extra storage.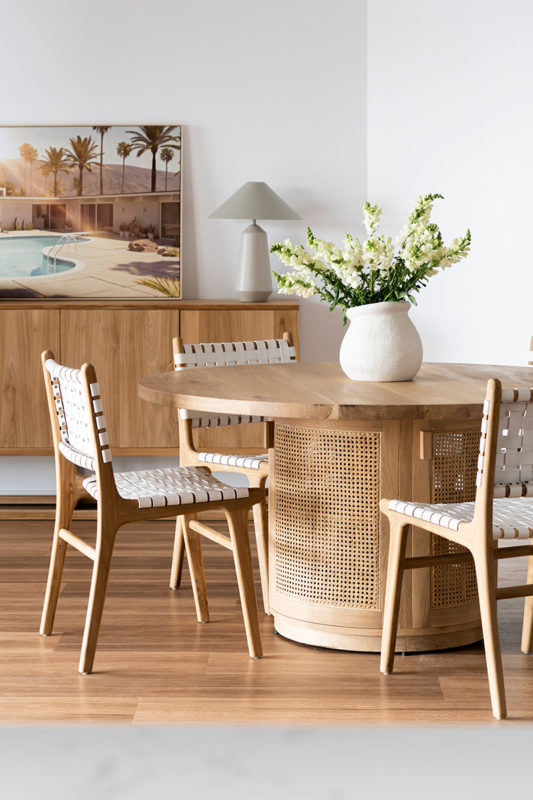 Choose Timeless Colors and Designs
When it comes to color, classic choices like grey, black, and brown are versatile and they will stand the test of time. These colors can seamlessly blend with any kind of indoor decor or outdoor setting. Choosing the right design is also a must. We recommend looking at sleek, modern designs that are as versatile as possible.
This way, you won't have to invest in new furniture if you change the style of your home. Remember, getting new furniture is an investment and it's not one you should have to make every couple of years. Getting the right colors and designs will prevent that.
How to Maintain Rattan Outdoor Furniture
If you're getting rattan furniture for an outdoor space, regular maintenance is essential. Here's how to accomplish that:
For weekly maintenance, you'll need some detergent, warm water, a piece of cloth, and an old toothbrush. You just need to add some detergent to the warm water. Then, dip the cloth into the soapy water and wring it so you can wipe the furniture with it. Avoid getting the rattan too wet and use the toothbrush to clean in between the crevices. When you're done, let the furniture air dry.
Once a year, it's a good idea to perform a more thorough cleaning. You can use the same material, except you'll also need a soft brush to gently scrub the furniture. Use a toothbrush to pay attention to the crevices. Take your time with this and then rinse the furniture with a garden hose. Just make sure it's a gentle spray. When you're done, let it air dry before applying a coat of clear lacquer. You'll need a paintbrush for this and it will give the furniture a polished finish.
Rattan Furniture Guide
Now that you know what to look for, you're ready to shop. If you need some rattan furniture ideas to get started, give our selection a look! You'll find high-quality pieces for indoor and outdoor use that will bring your vision to life. Whether you're looking for bedroom furniture, living room furniture, rattan doll furniture, and more, you'll find great options.
Bedside Tables, Dressers and Drawers
$

999.00
or 4 payments of $249.75 with Afterpay
Only 1 left in stock