When decorating your home, one of the initial questions you may have asked yourself is: 'What's my style?' There's a lot of inspiration out there, but many still need help identifying their own personal design style. It's not always easy choosing the perfect pieces for your home, so we're here to help you make the right choices for your space. We want you to achieve an aesthetic that's designed specifically for you.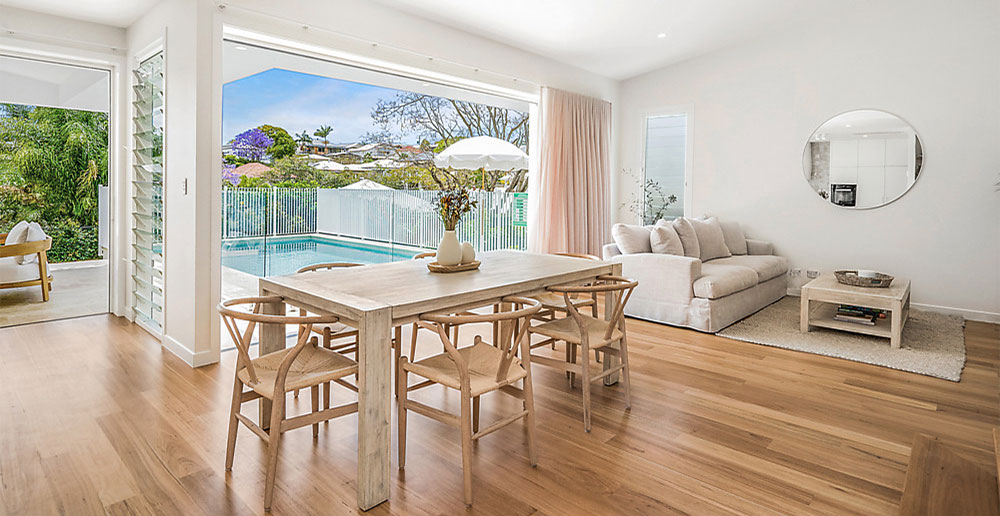 In this post, we'll look at three popular chair designs, namely Modern Rustic, Bohemian, and Metro Muse, and we hope you'll be inspired to choose the right chair for your lifestyle.
Modern Rustic?
Modern Rustic emphasizes natural elements and is extremely popular at the moment. It's a trendy, liveable, and effortless look with approachable and comfortable interiors. It features soaring rafters, exposed stonewalls, and reclaimed wood, and highlights furniture, materials, and textiles from the natural world – it's a combination of mid-century and rustic design elements, with the convenience of modern amenities.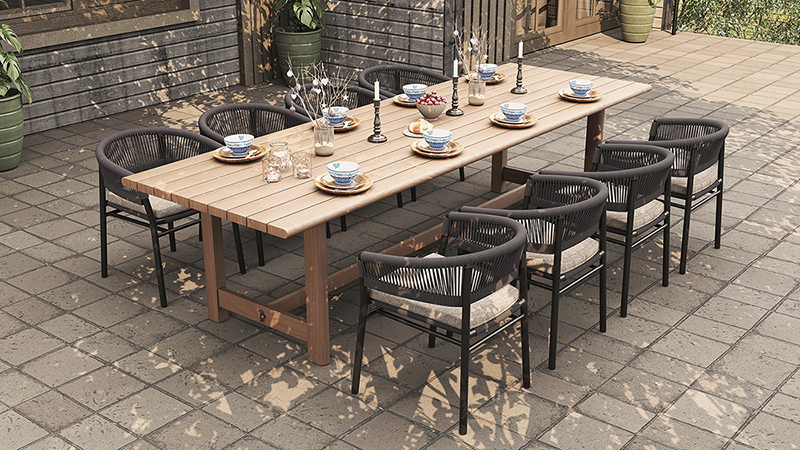 Can these two elements even be mixed? Yes, absolutely, that's what produces some of the most popular styles, like Modern Farmhouse. Modern Rustic itself is a blend of Mid-Century, Industrial, and Rustic. And that's the beauty of mixing styles – it gives you a range of ways to personalize a style and make it your own.
But is Modern Rustic your style?
Your favourite item of home decor is a family hand-me-down, a beautiful piece of heirloom furniture that blends in perfectly with your new purchases.

You would describe your style as homely, textural, and raw.

Your most enjoyable leisure time is spent at a casual barbecue with close family members.

Your top-three colours are taupe, copper, and linen.
If you agree with the above statements, you could safely assume that your style is Modern Rustic. A Modern Rustic chair would be ideally suited for your dining room, or even for your home office. In fact, a Modern Rustic chair could fill any gap in your home.
We Suggest: Create a softer dimension by draping your Modern Rustic chair with a sheepskin.
Bohemian
Bohemian style could be defined as a lack of structure; this design style is carefree, relaxed, and laid-back. Basically, there are no rules – no limitations on what's possible. A bohemian space reflects culture, life, and art, and mixes different kinds of patterns, materials, colours, and textiles. The idea is to create a lively space that reflects art, culture, and real life. The key to a bohemian aesthetic is that it's relaxed and personal. This is all for your enjoyment, not for anyone else.
Did you know that the name Bohemian was originally given to the Romani people when they first arrived in Paris in the 1800s? The French created the word Bohémiens because they believed this nomadic group of people originated in Bohemia in the Czech Republic. By the mid-19th century, the word Bohemian had developed strong ties with the wandering, free lifestyle of France's impoverished authors and artists in that it prioritized freedom, self-expression, and art, in Paris at that time. Their lifestyle inspired the lively patterns, textures, and colours we know today. Now, Bohemian design style refers to an eclectic, charming, and personality-ridden design style.
But is Bohemian your style?
Your favourite item of home decor is a handmade item you acquired during your travels.

You would describe your style as layered, fluid, and embellished.

Your most enjoyable leisure time is when you're exploring nature, doing crafts, or having herbal tea.

Your top three colours are indigo, aubergine, and ochre.
If you agree with the above statements, Bohemian is probably your style. A Bohemian chair would be perfect for your favourite shady garden spot or that quiet corner in your bedroom.
We suggest: Add a couple of comfy cushions and you've created a spot so comfortable and inviting you'll never want to leave.
Metro Muse
A Metro Muse chair is a multi-functional, elegant chair with flowing lines. A Metro Muse chair comes with a range of base types, making it suitable for almost any application. The overall dimensions of this type of seat, especially the seat size, are compact and generous, which means they cater to different user sizes and a broad range of people. This is the perfect style seat for both formal and informal reception areas, visitors, breakout and waiting areas. They create a welcoming and warm atmosphere and offer superb comfort.
But is Metro Muse your style?
Your favourite item of home décor was designed in Europe and manufactured from top-quality materials with high-end finishes.

You would describe your style as tonal, androgynous, and polished.

Your most enjoyable leisure time is spent going to art galleries or hosting degustation dinner parties.

Your top three colours are tan, moss, and charcoal.
If you agree with the above statements, Metro Muse is probably your style. A Metro Muse chair would be your ideal dining room chair because, not only does it have generous proportions, it has armrests to provide security and comfort for you and your guests.
We suggest: Pushing two more Metro Muse chairs together for a cohesive look.
Note: If you're still unsure, the best way to show your personality through design style is to mix and match your design elements. Choose one interesting furniture piece, make it the focal point of your room, then design around this item to create a fun, cohesive look.
or 4 payments of $159.80 with Afterpay
10 left in stock