People have used wood to build outdoor furniture since furniture was invented. Not only is wood easily accessible in nature, but it has many incredible natural qualities that make it the perfect furniture material. Wood is versatile, malleable, attractive, and looks good in all outdoor environments regardless of the surrounding aesthetics.
Are you looking to install new furniture for a 3 piece outdoor setting on your patio or backyard?
The modern furniture market has furniture pieces made of softwoods and hardwoods. Both are natural woods of actual tree species found in outdoor furniture Sunshine Coast pieces or pieces for any other location. Some examples of each are as follows:
Hardwood – Maple, Walnut, Teak, Oak, Ipe, Mahogany, Hickory
Softwood – Cedar, Cypress, Pine, Redwood
Hardwood tree species shed leaves yearly and grow much more slowly, which causes the wood to be denser and more robust. That is why it is called hardwood.
Softwood tree species are evergreen trees that grow faster and do not shed leaves annually like hardwood trees. Because of this, softwood has less density and more air pockets within the wood fibers.
Certain tree species of each wood type have weather-resistant properties making them suitable for outdoor use. Cedar, cypress, and redwood are the best softwoods for outdoor furniture, while teak, Ipe, and mahogany are the best hardwoods for outdoor furniture. They all possess natural moisture-wicking capabilities to ward off moisture and rain conditions.
What is the Best Wood Material for Outdoor Furniture?
Softwood and hardwood furniture will eventually develop a gorgeous silver-gray color after being outside in various weather conditions for a long time. But if you want a wood type that makes it easy to restore its natural golden color, choose furniture made of teak material.
Teak is a popular wood material for outdoor furniture because it is durable, attractive, and contains natural oils with weather-resistant and insect-resistant properties. The teak outdoor furniture will make bugs not want to go near it. And when rain or moisture exists in the environment, the teak wood will repel it away to prevent warping.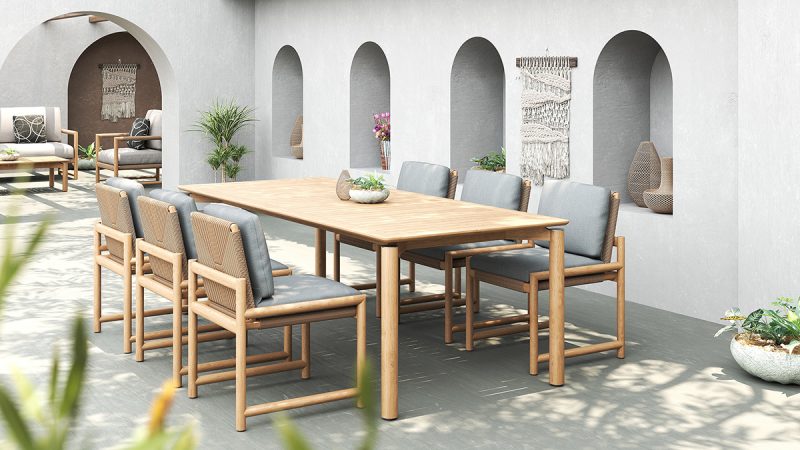 Now you don't need to rely on wicker outdoor furniture because teak outdoor furniture is a more durable and attractive alternative. Many people find teak furniture to be more comfortable too.
Add Protection to Your Outdoor Furniture
You don't have to limit yourself to teak outdoor furniture because there are several other quality softwoods and hardwoods for outdoor elegance and beauty. The difference is that you must add protective oils or covers to the wood surface to prevent moisture from penetrating it. Otherwise, the wood fibers will expand from each other until they split.
Choosing a high-quality protective oil versus a furniture cover depends on your preference. For example, protective covers may be suitable if you don't plan on using your outdoor furniture for extended periods and wish to maximize the protection of the wood. But if you plan on having people use the future, you may want to choose an oil or water-based protective application.
$

39.50
or 4 payments of $9.88 with Afterpay
Only 11 left in stock
$

69.50
or 4 payments of $17.38 with Afterpay
25 left in stock
Product care guide
Oil-based protectants penetrate the wood fibers and get absorbed to produce a protective shield against sunlight, rain, dirt, debris, and moisture. These oil-based protectants are not the same as film layers or protective covers that stay on the wood's surface. Instead, the oil-based protectants absorb into the wood to reduce the risk of flaking and chipping. About 2 to 3 coats of an oil-based protectant are ideal for achieving a darker and richer color tone for an outdoor wooden table and outdoor dining chairs. 
Would you prefer better color retention over weather-resistant properties? Water-based protectants are more suitable for protecting a wood's natural colors but don't add weather-resistant properties to the surface. However, they are environmentally friendly because they don't have toxic chemicals and are easier to apply to the wood on the furniture. 
Therefore, water-based protectants are ideal for wood furniture with natural weather-resistant properties, such as teak wood. Then you can rely on those natural properties to preserve the wood's integrity while using water-based protectants to ensure its natural color remains.
Pros and Cons of Hardwoods and Softwoods
Are you still having trouble deciding whether you want hardwoods or softwoods for your outdoor wood table or other furniture pieces? Before you choose a white outdoor table or some other outdoor furniture piece, consider choosing a hardwood or softwood-based furniture set for your backyard or patio.
Here are the pros and cons of hardwoods and softwoods for outdoor furniture: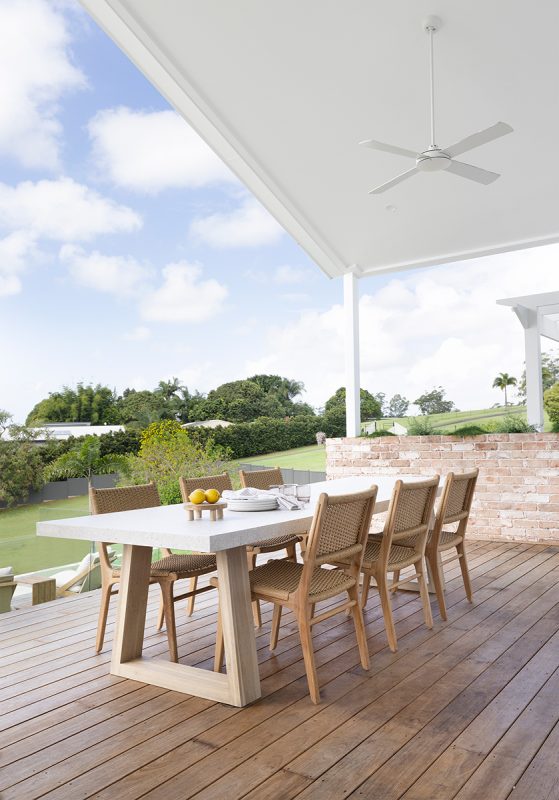 Pros of Hardwoods
Stronger and denser

Higher quality

Lasts longer

Less maintenance needed

Resistant to bad weather and sunlight
Cons of Hardwoods
Less renewable

More expensive to buy
Pros of Softwoods
Grow faster and more sustainable

Comes from renewable sources

Versatile wood options allow for better finishes and aesthetics

Cheaper to buy
Cons of Softwoods
Less durable and dense

Requires regular maintenance

Shorter lifespan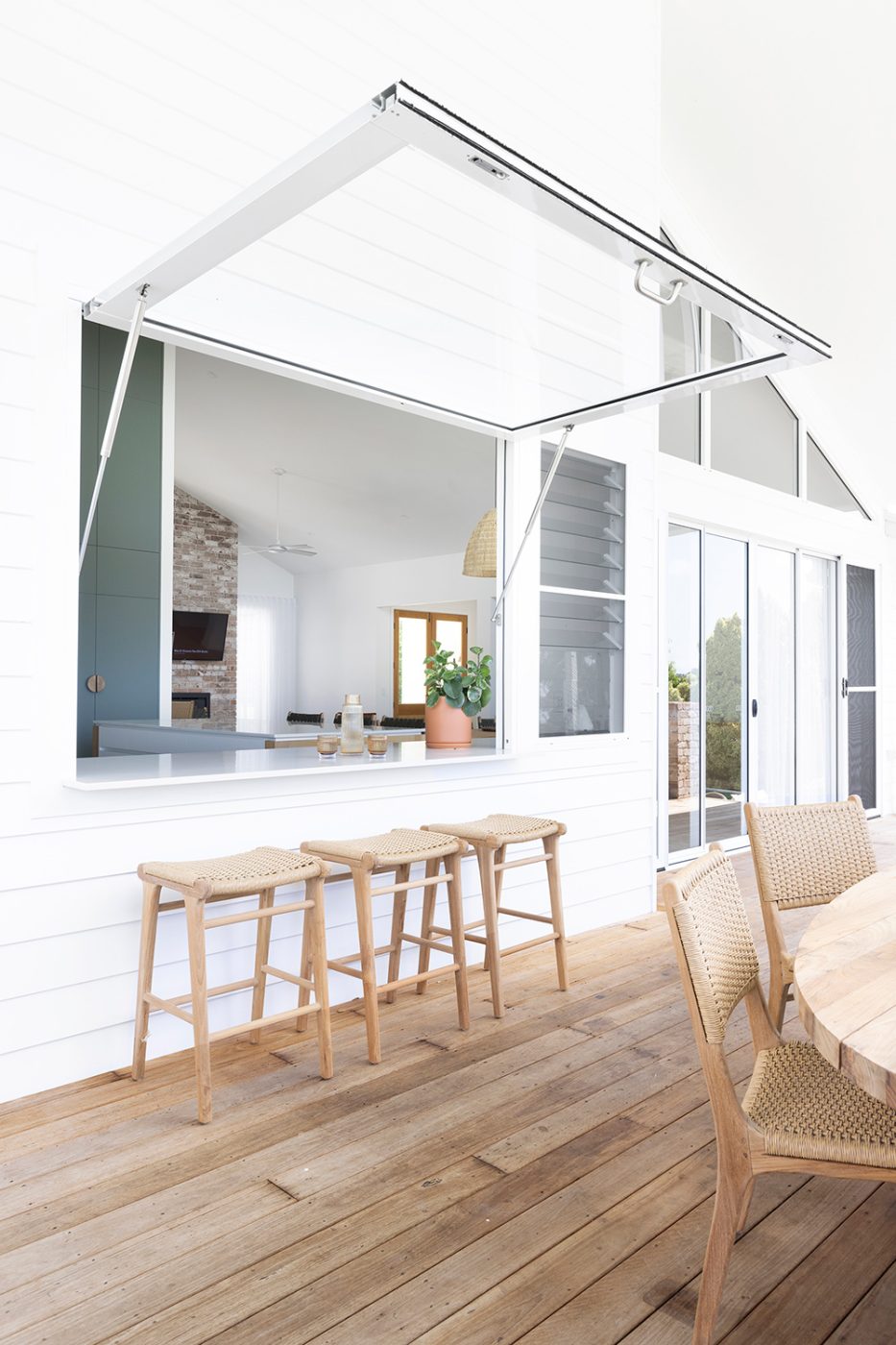 Conclusion
There is no good or bad choice between hardwood and softwood outdoor furniture pieces. It all depends on your personal preferences regarding aesthetics, maintenance, durability, and longevity.
Look for a freedom furniture sale in your area and browse the various outdoor furniture pieces. Perhaps you could start with a hardwood and softwood outdoor bench set to see which wood suits your interests better. Then you can purchase more outdoor furniture pieces made from the same wood material.