Outdoor areas are wonderful spaces that you can do so much with! If you want to bring an outdoor space to life, outdoor furniture is a must. From Hamptons style outdoor furniture to outdoor metal furniture and anything in between. However, it's not the same as buying indoor furniture. To help you with the process, we bring you a buying guide where we'll show you the most important factors to consider. Let's get into it so you can create your ideal outdoor area!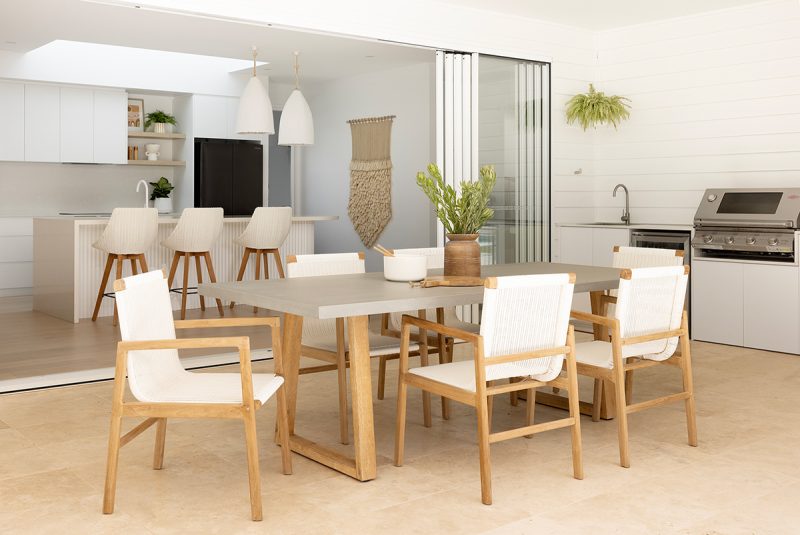 5 Tips to Consider When Choosing Outdoor Furniture
Many things go into buying the right outdoor furniture to bring your vision to life. Here are some of the most essential tips you should follow:
Take Measurements of the Outdoor Space
The very first thing you need to do is measure your outdoor space. Knowing how much space you can work with will help you find the right pieces. So, make sure your measurements are accurate and use them to work out a layout. It doesn't have to be set in stone, it's just to give you an idea of how you want the space to look.
When you're creating your rough layout, make sure to account for space to move around comfortably. Whether you want to create an outdoor living space, outdoor dining room, or more, make sure to determine the necessary furniture pieces and how you can work them into the area. Also, allow the amount of space you have to help you determine what to do with it. In other words, keep an open mind.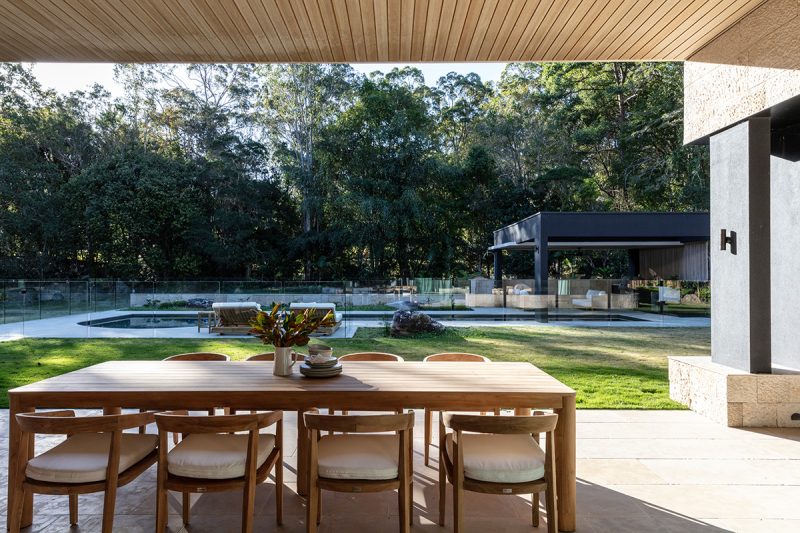 Identify Your Needs and Preferences
The next thing you have to do is identify your needs. Once you know what you want to do with your outdoor space, you'll be able to determine the type of furniture you need. It will also help you draft a more definitive layout, determine how much furniture you need, and decide on a decor style based on the ambiance you want to create.
To identify your needs and preferences, it's important to think about certain things. For example, who will be using your outdoor furniture? Is it just adults or do you have kids? Will the outdoor space be dedicated to lounging or entertaining? What's the climate like in your area? Also, do you have outdoor furniture already? If so, do you want to integrate it into your new plans or start over? Answering these questions will give you a lot of direction and purpose.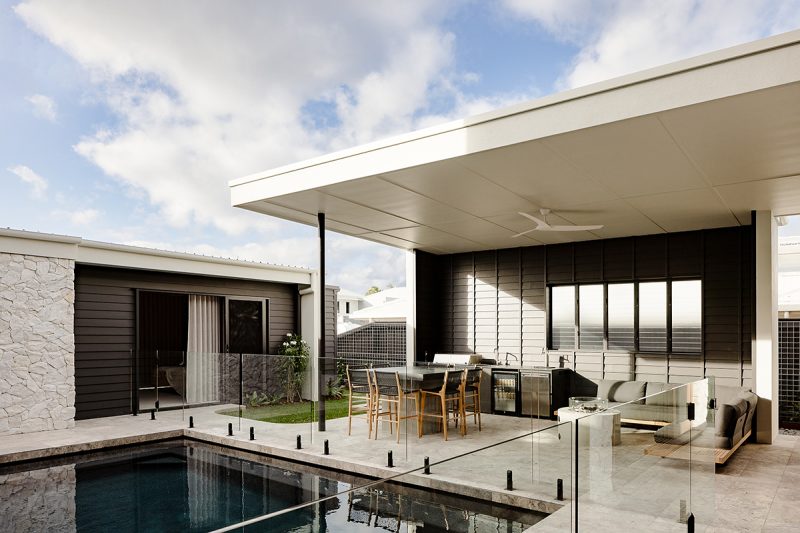 Consider the Types of Outdoor Furniture Available
Having a clear idea of what you need will help you sift through the types of outdoor furniture available. Now, this is the fun part for a lot of people because you get to consider the different designs and styles. Such as Hamptons style outdoor furniture. For example, if you want to create a lounge area, you can look at outdoor sofas, modular lounges, coffee tables, and more.
If you're thinking more of an outdoor dining area, you should look into outdoor dining sets. You can also look into sunbeds, recliners, hammocks, benches, swings, fire pits, tables and chairs, etc. It will all depend on what you plan on doing with the space. You also have to consider decor, such as plants, fire pits, umbrellas, and more.
Now, when looking at outdoor furniture, think of it as an investment. These pieces will be exposed to the elements most of the time. Except during extreme weather, when it's recommended to store them, which is another thing you need to consider. That means that they have to withstand wear and tear more than indoor furniture. This brings us to materials because you have to choose the right one.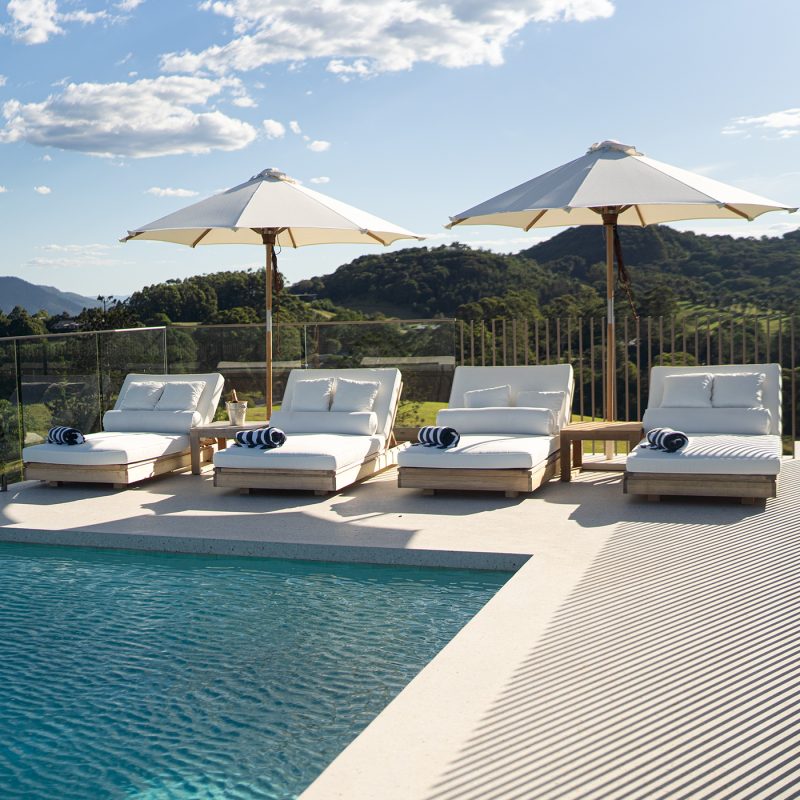 Pick Durable Materials and Fabrics
Materials and fabrics are two of the most important factors to think about. One of the main characteristics to consider is durability. Fortunately, there's a wide range of materials to choose from for the build of your outdoor furniture. Aluminum outdoor furniture is one of the most popular options, and so is outdoor metal furniture.
However, you should also consider steel, stainless steel, copper, stone, woods like teak, and wicker. White wicker outdoor furniture is particularly stunning and it can suit a lot of different decor styles. When it comes to materials for upholstery, sunbrella outdoor furniture is very popular. You also have vinyl, acrylic, olefin, spun polyester, and polypropylene. These are all durable, comfortable, weather-resistant, and easy to clean.
Consider the Maintenance Demands
The last thing you want to do is be stuck with high-maintenance outdoor furniture. Constantly fussing over or worrying about outdoor furniture will quickly take the fun out of the space. At the same time, it's important to maintain your outdoor furniture. If your furniture looks dull, dirty, or battered, so will the space. To avoid that, consider the maintenance demands of the type of furniture you choose.
The key is to keep things as low maintenance as possible. So, when choosing materials and upholstery fabrics, consider how easy they are to clean. Also, consider how much attention they need and whether you're able to keep up with that. Of course, you should invest in some extra protection. For example, all-weather furniture covers are widely available. They will protect your outdoor furniture whenever you're not using it, thus reducing how often they need cleaning and maintenance.
Check out our product care guide here. 
Outdoor Furniture Buyer's Guide
Finding the right outdoor furniture to bring your vision to life isn't always easy. However, taking your time with it and considering all important factors will be worth it in the end. Remember, outdoor furniture is an investment. So, making the best choices on your first try will save you a lot of pain.
If you need ideas, browsing our store will introduce you to high-quality outdoor furniture pieces. Whether you're going for Hamptons style outdoor furniture, aluminum outdoor furniture, white wicker outdoor furniture, or any other, we have options to suit your taste. Take a look at our shop and start working on your ideal outdoor space!