It can be an exciting time when you decide to upgrade the furniture in the home, especially when the improvement takes place in an intimate space like the bedroom. However, most of the time your budget doesn't allow for any fancy upgrades. Maybe, the only way you can fulfil your desire of upgrading your place is if you save up for it. Well, not anymore!
Thanks to Zip Anywhere and Afterpay, you don't have to worry about dropping your plans of upgrading your bedroom, especially if you have a tight budget. With Zip & Afterpay, you can receive a whole new level of financing convenience! Because of their flexible financing plan, you're now able to buy your new King Bed without worrying about paying the whole cost of it right away. Doesn't that sound amazing?
You don't have to give your bedroom a complete makeover in order to achieve that new look. You can do that by just getting a King Size bed and you're good to go! A new bed changes the whole look of your bedroom. It is the core part of the bed, and a bed can be what defines one's bedroom.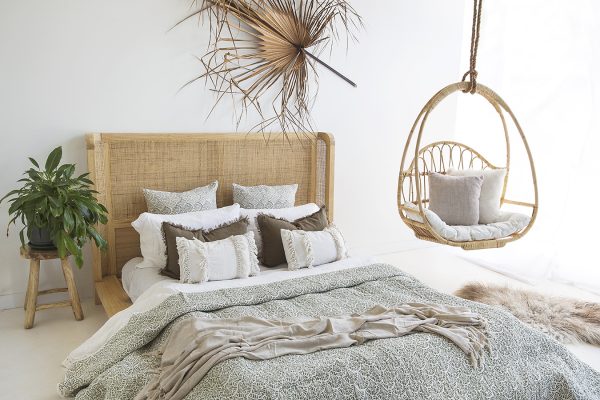 What you are required to do is just go through the massive range of classy and simple designs of the king size beds and then place your order. You can purchase anything you like and just pay a fraction of its asking price now and the rest later.
This is how it's done. You are required to sign up to a Zip or AfterPay account online. Then you just need to pay the price in small increments or over four interest-free installments, depending on your payment option. Plus, you get to do this from the comfort of your home! Also, these unique payment service divides the cost in affordable installments that are easy to pay; therefore if you do splurge on something for your home, it won't put any pressure on your monthly budget or earnings.
Moreover, you don't need to worry about making any compromises when it comes to choosing the bed frame that you want. You can pick any style of bed frame that suits you and enjoy your beautiful new bed now.
Why Should You Get A King Size Bed Frame?
If you are still wondering why you should buy a King Size bed frame then here are several reasons that will help in changing your mind. When you have a King Size bed, you add a touch of magnificence to your personal space. Your bed is going to be the main attraction of your room that highlights everything else in your bedroom. Hence, you can easily change your bedroom's style in accordance to your taste.
Furthermore, with a King Size bed, you are bound to get your high-quality well-deserved sleep after a long tiring day, thanks to its spacious sleeping area. Plus, this type of a bed frame is the ideal support you need for a matching king size mattress. Besides the styling and designing of the frame, its stability makes it easier for you to move around in your sleep; hence you get a good night's sleep.
Also, Abide Interiors offers Zip or Afterpay options as well as different styles of King Size beds. So whether you are looking for a traditional design or its modern alternative, you will find whatever you need all according to your preferences.
Nowadays, online shopping is the new way of life; hence buying your furniture items while using Afterpay or Zip couldn't have been more timely. You can stay in the comfort of your home, while you go through the latest deals. You don't have to worry about handling the full costs upfront when you decide to purchase something. You can get rid of your squeaking bed frame now and style your bedroom with a new one!