We see these elegant pieces of furniture in different rooms in different homes and often wonder what their correct name is. If you have one in your home, you may refer to it as a sideboard, buffet, credenza, hutch, console, cabinet, huntboard, or even a server. But are they all the same piece of furniture?
The short answer to this question is yes, they are. However, there are minor differences between these furniture pieces, although manufacturers and retailers use all sorts of names interchangeably. For some, the name of the furniture piece is determined by its placement in the home. For example, if the furniture piece is placed in a dining room it's typically referred to as a buffet, but it becomes a sideboard when it's placed in the living room. It's still the same piece of furniture.
So let's have a closer look at these furniture pieces and see what the actual differences are –
Buffet
Buffets were first used in Sweden for their smorgasbords, with the concept quicky spreading to France and the rest of Europe. Today, it seems that manufacturers and retailers call long, low storage furniture pieces with high legs 'buffets', and pieces with shorter or no legs 'sideboards'.
The definition of a buffet is a cupboard with lots of drawer space, typically found in a kitchen or dining room. Sometimes this item of furniture is referred to as a Credenza.
A buffet is used to store a dinner set and serving-ware to enable easy access. Basically, it's cupboard space located in a convenient spot, which could be in your kitchen or in your dining room – whatever's handy for you.
Sometimes you'll see a buffet with an add-on at the top, and this added attachment is also just for storage. These double-decker buffets are known as Hutches.
A Server is a more formal, smaller form of buffet. Furniture makers and retailers tend to use the word server and buffet interchangeably, although a server will typically be a smaller
or 4 payments of $327.25 with Afterpay
Only 2 left in stock
Sideboard
Sideboards originated in England, and at first were simply a shelf attached to the wall or a plank placed on top of trestles. Its purpose was a place to put food whilst serving. Later on, cupboards and drawers were added, and the sideboard became a place for displaying prized possessions.
As you've probably already guessed, a sideboard is actually just a buffet, because it's designed to have plenty of cupboard space and drawers. However, the difference with a sideboard is not its appearance, it's how you use it.
Sideboards are typically placed in an entrance, lounge room, home office, or other room requiring storage space. A sideboard is a practical and purposeful piece of furniture used to store items out of sight, but with easy access. Storage items might include boardgames, knick-knacks, old magazines, photo albums, and so much more.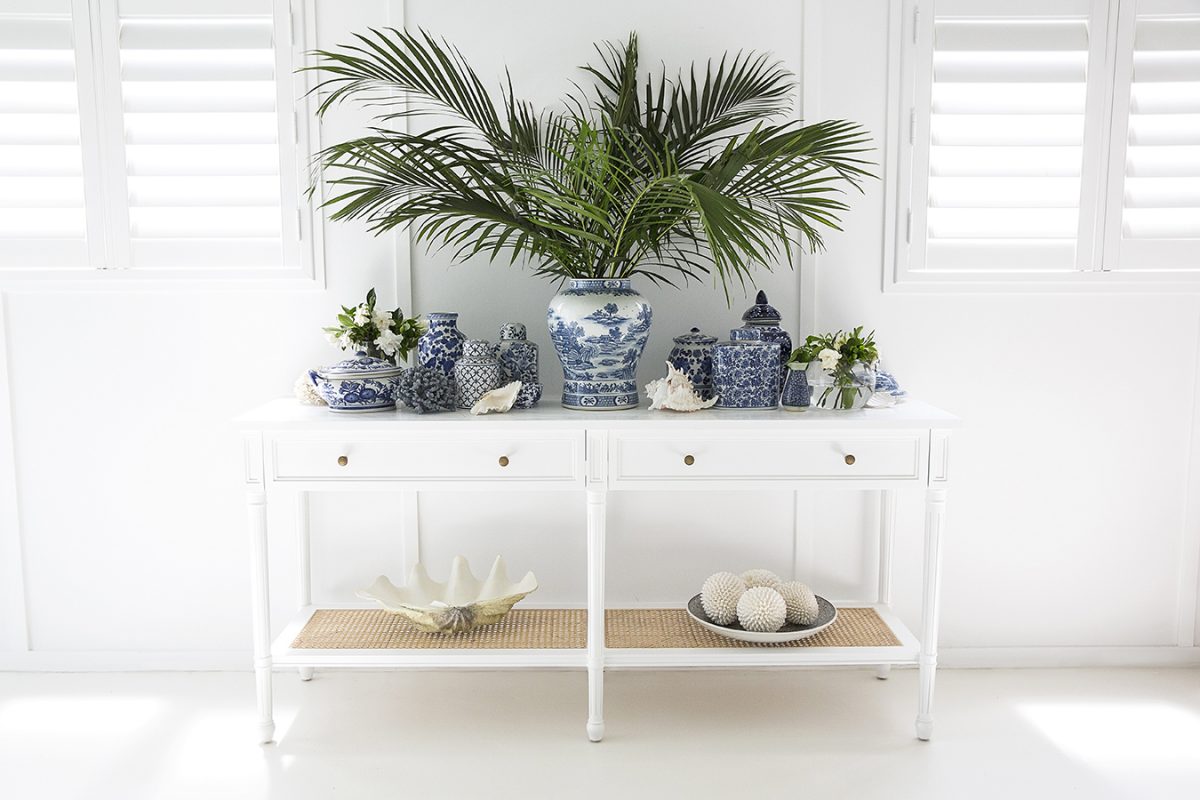 Sideboards come in a wide range of styles, including high-gloss lacquered finishes and glass or mirrored front doors. What distinguishes the sideboard from other storage pieces is its short legs. A sideboard may also have cabinets that reach down to the floor.
Sideboards also come with a Hutch attached to the top. The hutch can be high with glass front cabinets designed for displaying fine china, or low with open shelving.
A Huntboard is an antique variation of a sideboard. It's taller than your typical sideboard and was designed for hungry hunters to stand around and eat from after completing a long hunt.
or 4 payments of $237.25 with Afterpay
Only 1 left in stock
In Conclusion
If you're shopping for dining room storage and you're not sure what to search for, try using all of the above names – buffet, cabinet, server, console, credenza – they're all basically the same piece of furniture – it just depends on what the manufacturer or retailer decides to call it.
Just know that the main difference between all the above examples is what you intend using the cupboard for and where you intend to place it. This pretty-much give you freedom to purchase the buffet/sideboard in fall in love with and place it wherever you like. It's up to you: it's your furniture piece, it's your home, and it's your preference.