Have you ever arrived home from a tropical vacation and immediately missed being back on holiday, relaxing with a cool, refreshing drink and surrounded by the sound of running water and tropical plants? How would you feel if you knew you could create the feeling of a tropical resort in your own backyard and feel like you were on holidays again? Of course you could always put up a stunning new patio, whack in a pool, and spend a heap of money on landscaping, but these are not practical ideas for most of us who don't have either the space or the money. However, you can create a tropical-style outdoor living area and channel resort vibes without breaking the bank.
Creating a permanent outdoor living area that flows on and extends from the rest of your home is a trend that's growing stronger and stronger in Australia. Outdoor areas are the ideal way of extending your living space, so with some careful research and planning you too can turn your deck or garden into a luxurious living area. This area should flow on from the inside of your home to create a smooth yet dynamic unity between the two.
Visualize this: you're stepping into an outdoor space and you see twinkling garden lights, a swaying hammock, and bold tropical foliage. In the background you can hear the sound of water trickling from a fountain. Are you starting to relax? Can you imagine a lovely summers evening in your own tropical backyard, enjoying a barbecue, drinks and snacks, or simply relaxing reading a book. Doesn't it sound amazing?
Here are our top tips on how to create a beautiful tropical backyard –
No. 1: When we think about resort living we think about spending lazy afternoons in an oh-so-comfortable plush lounge with a drink and a good book. This is one of the easiest styling tips for tropical style relaxation; choose a generous-sized outdoor lounge in timber or warm rattan.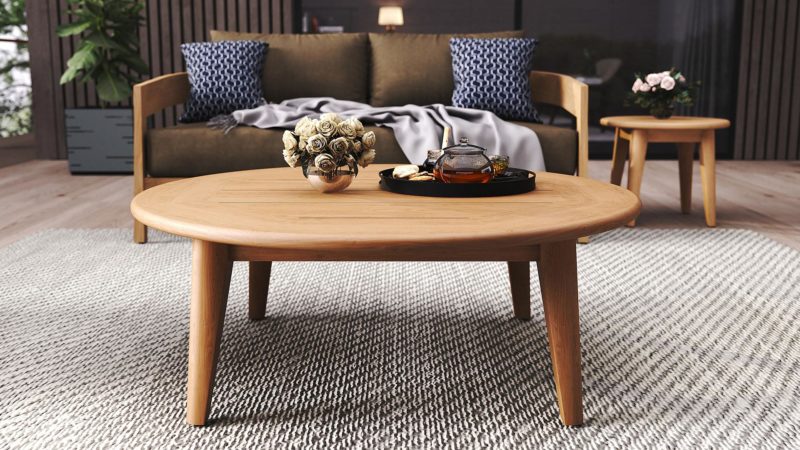 No. 2: Use layers of texture and fabric to bring the inside outside. Don't stop with just cushions and outdoor rugs; keep the mood flowing with large floor cushions for casual relaxation, pouffes, and ottomans.
No. 3: Use swing chairs, hammocks, and hanging chairs to create personal reading nooks. They're all extremely comfortable and very inviting when it comes to enjoying personal time. If cocoon-like egg chairs are not your thing, try a sturdier Hamptons-style Adirondack chair.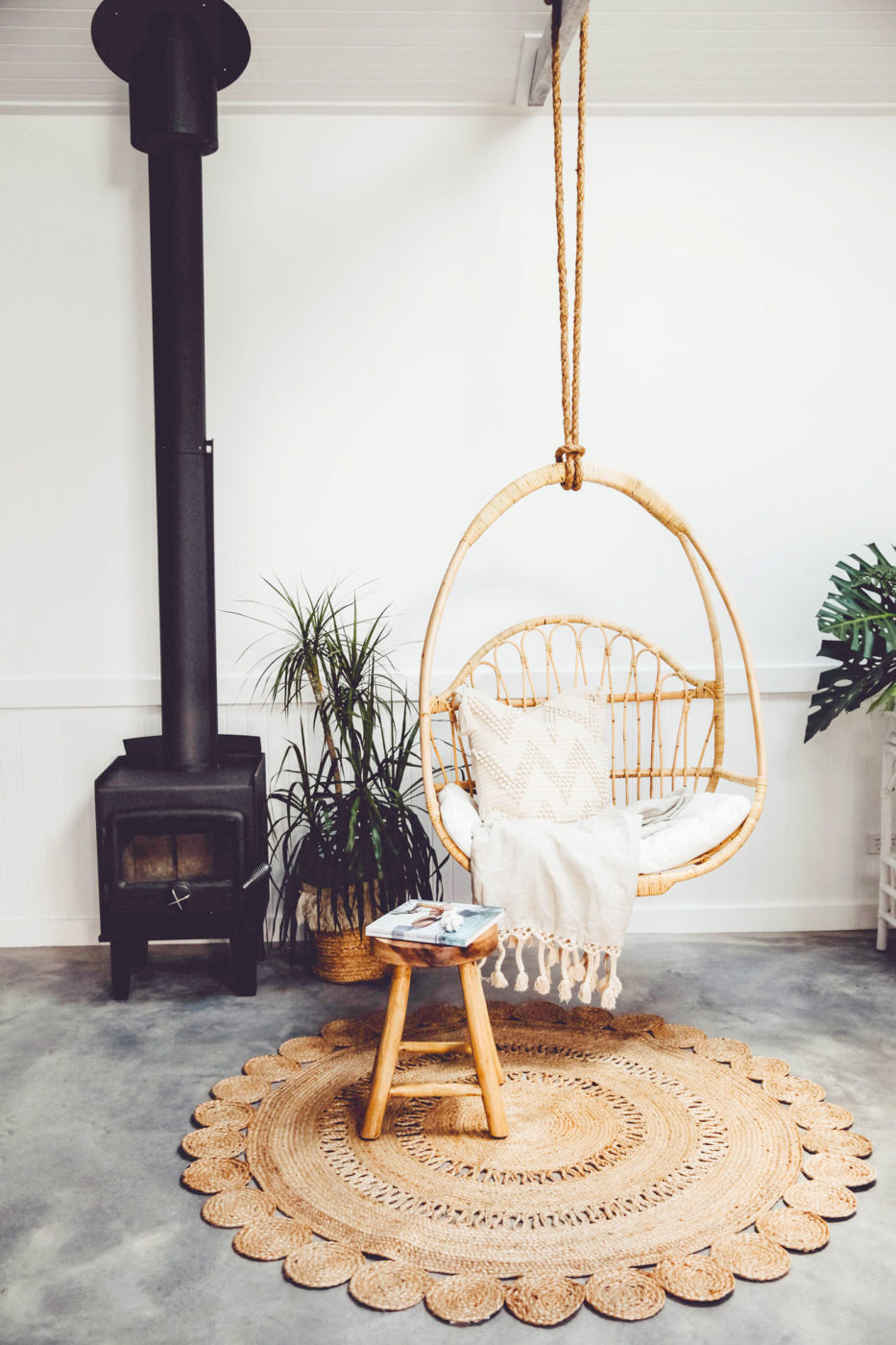 No. 4: Most of us who love eating outdoors have already established a BBQ and outdoor dining area, but have you considered a casual bar set-up? Abide Interior's handwoven Paris bar stools have weather-resistant synthetic rattan seats and they're absolutely perfect for outdoor nibbles and intimate meals. Also, consider using a fun melamine dinner set in your outdoor area instead of your porcelain tableware.
No. 5: Having a bar cart in your outdoor area is always a bonus for the drink-pourer during happy hour. Style your cart with gorgeous glass pitchers for cocktails and a range of tumblers, then complete your cart with rattan coasters. They'll go beautifully with the rest of your furniture. Of course you don't need us to remind you to keep your bar cart well stocked!
No. 6: Lighting in your outdoor area is very important, and strategically placed lighting can introduce a resort ambience. Add a romantic glow with candle-lit lanterns; define your steps and pathways with bollard lights; and illuminate tree foliage and trunks with outdoor spotlights. All you need now is a ceiling fan with palm-inspired blades and you've created a beautiful piece of paradise in your own back yard.
or 4 payments of $468.56 with Afterpay
or 4 payments of $262.31 with Afterpay