Interior designers love the inspiration of Australian Coastal Style, perhaps because it evokes happy thoughts of the great outdoors and memories of childhood vacations. And while this design style is quite similar to America's Hamptons Style, Australian Coastal Style is unique in that it uses more natural materials, has inspired tones, and suggests raw beachy vibes.
We don't believe Australian Coastal Style can be replicated anywhere else in the world, which may be due to our laid-back personas, or perhaps it's our glorious coastline with its stunning sandy beaches, endless inlets, and interesting harbours.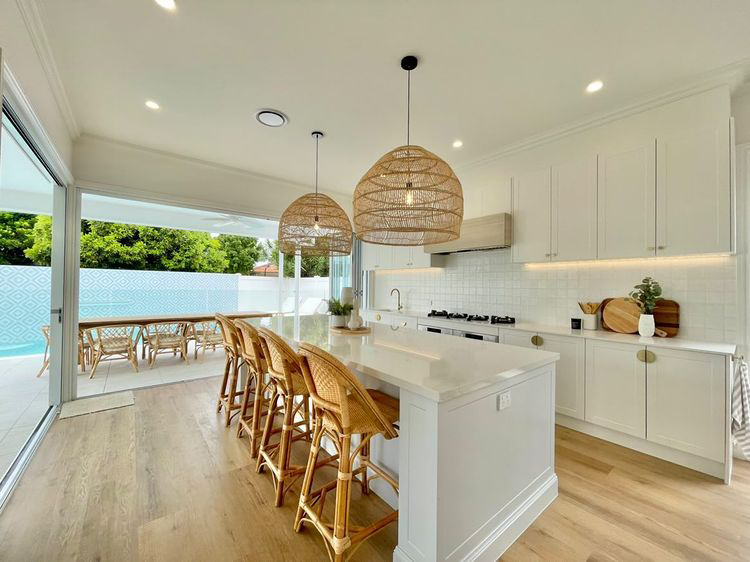 If you're thinking Australian Coastal Style for your new build or renovation, think of natural textures and materials like wicker, merino wool, bamboo, tactile cotton, and textured linens. And while you're thinking 'beautiful' try to stay true to our natural connection to the ocean and surrounding landscapes.
Anyone can enjoy this design style, but for those who are fortunate enough to live by the coast and want to introduce their surroundings to their home, Australian Coastal Style is definitely the way to go.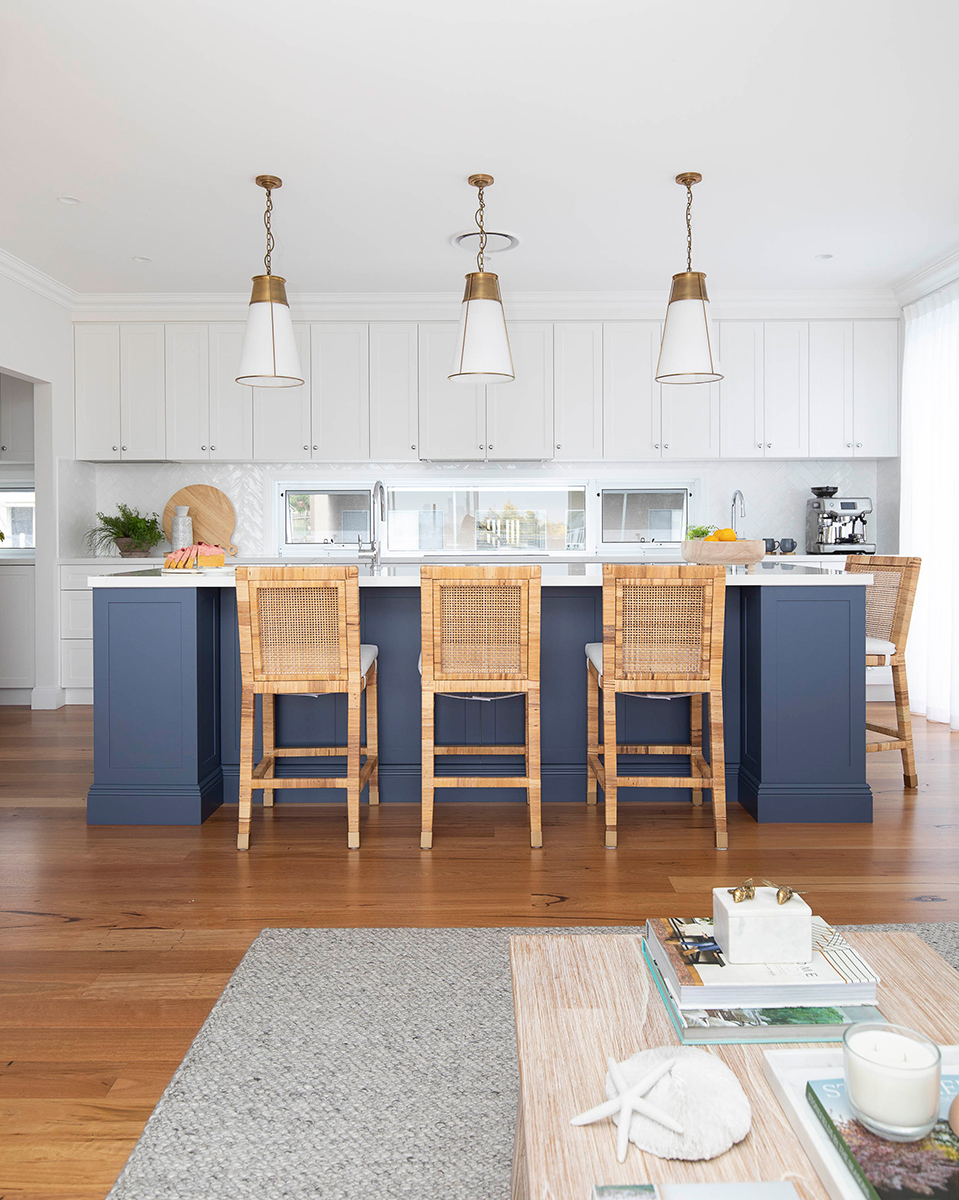 Let's take a look at the characteristics that define Australian Coastal Style and go through some ideas for creating this look in your own home. Keep in mind that, while water is the chief inspiration behind this style, you can also be inspired by different areas along the coastline. It could be that the Great Barrier Reef inspires you, or golden beaches, rocky coves, rugged cliffs, the waves, or even underwater life. The aim is to evoke the senses in the same way as the sights, sounds, and sensations of our beautiful Australian coast. You can achieve this with the use of textures, patterns, colours, and natural materials. The colours you use will help create a sense of space and light, both of which are important aspects of this gorgeous theme.
Materials That Define Australian Coastal Style
The key to Australian Coastal Style is texture. This design style evokes a relaxed and laid back look, and the elements required to achieve this include –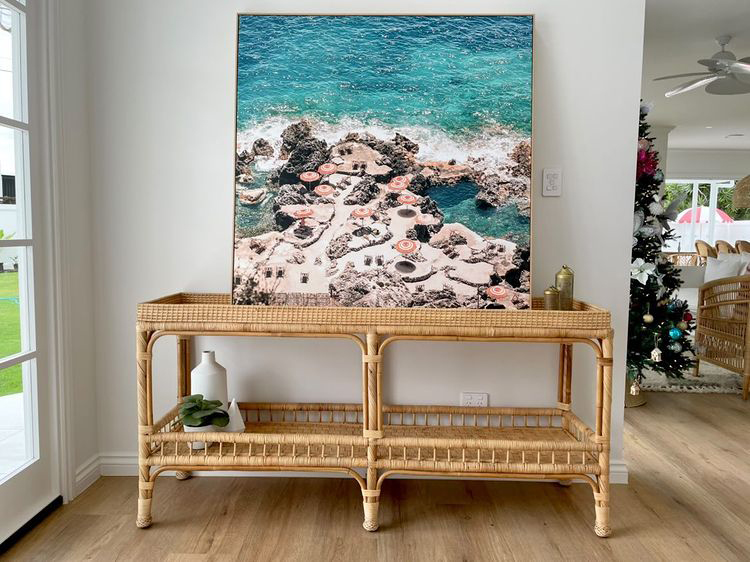 Natural timer accents: Make sure you choose good quality hardwoods that will remain stable and weather naturally to grey.

Use lining boards instead of going for a full render. Lining boards can be traditional weatherboards, or alternatively, square or rectangular format boards that are painted with a low-sheen or matt finish. High gloss should be avoided.

Keep the amount of metal and stainless steel you use to a minimum, especially if you live in a coastal area. Choose instead to use marine grade stainless steel and ask for metals specifically approved for coastal areas.

Try to source some natural stone from your area; this will give an authentic look to your design style.

Finish any rendered areas with a slightly textured, matt finish.
The Right Colour Scheme Is Key
The Australian Coastal Style design is all about neutral colours. Many homeowners embracing Australian Coastal Style have views of the water and are sometimes surrounded by greenery, so when it comes to colour schemes the trick is to keep it very simple. Our suggestions include –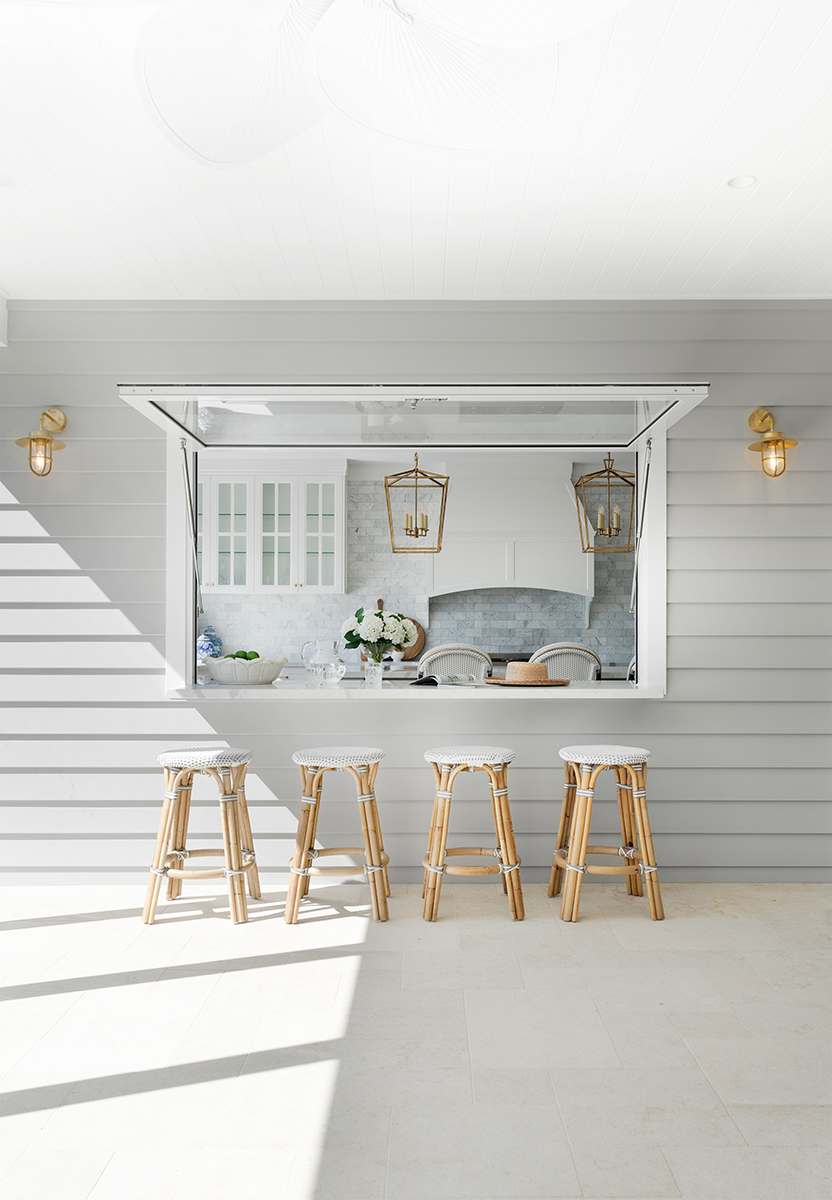 White – especially for weatherboards and trim.

Also consider soft greys for weatherboards and trim: choose naturally light and pale hues.

Colour can be introduced with timber elements and local stone.

If you're looking for tonal variation, consider using elements of black.
Don't Forget The Outside!
With Australian Coastal Style, the outside areas are just as important as the inside of the home. You should be going for a seamless look – one that flows naturally between the inside and outside.
Add continuity by using similar inside and outside flooring.

Covered outdoor rooms work very well. Because we have such a great climate in Australia we can often sit outdoors all year round – all we need is shelter from the sun and the rain.

Carefully furnish your outdoor areas. Look for different dining options, comfortable seating, outdoor rugs and accessories, and outdoor heating.

A pool completes the ultimate Australian outdoor lifestyle, but before you go ahead and have one installed, make sure it will be used and be aware that pools don't always deliver great returns when selling.
Landscaping the Great Australian Way
To continue on with our Australian Coastal Style design, we suggest the following landscaping ideas –
Your pathways should meander; by this we mean try to keep it natural by avoiding straight, formal paths. Try to replicate beach paths, but perhaps make your paths a little more structured.

The plants used in your landscaping need to be salt hardy, so note what grows naturally in your area, meaning plants that thrive in sand dunes. Not only will they do well and look fantastic in your garden, they'll also perfectly replicate the Australian coast.

Use timber, gravel, or natural stone for your pathways – consider a stepping-stone format. Keep hard landscaping to a bare minimum. Besides being practical and allowing water to easily drain away, all these options provide a great aesthetic and your Australian Coastal Style design will remain simple and laid back.

It seems that Banksias are a must-have when it comes to Australian Coastal Style, so make sure you have some in your garden.
Furniture Options
The furniture you choose for your Australian Coastal Style home is very important. These are our suggestions –
We love the look of weathered timbers. They look great but avoid difficult-to-maintain and highly polished surfaces.

Your areas should look relaxed, so keep surfaces oiled or just scrubbed.

Furniture matching is not important. Coffee tables, stools, benches, unique armoires, and beautiful consoles, all will work much better than matching items purchased together from one store.

Consider furniture painted in a soft finish like items finished with Chalk paint, or alternatively, whitewashed furniture looks great.

Choose chairs and sofas upholstered in natural fibres like cotton and linen. Also, consider using slipcovers for sofas.
Recommended Accessories
As with any styled home, it's the accessories that complete the picture. Consider the following accessories for your Australian Coastal Style home –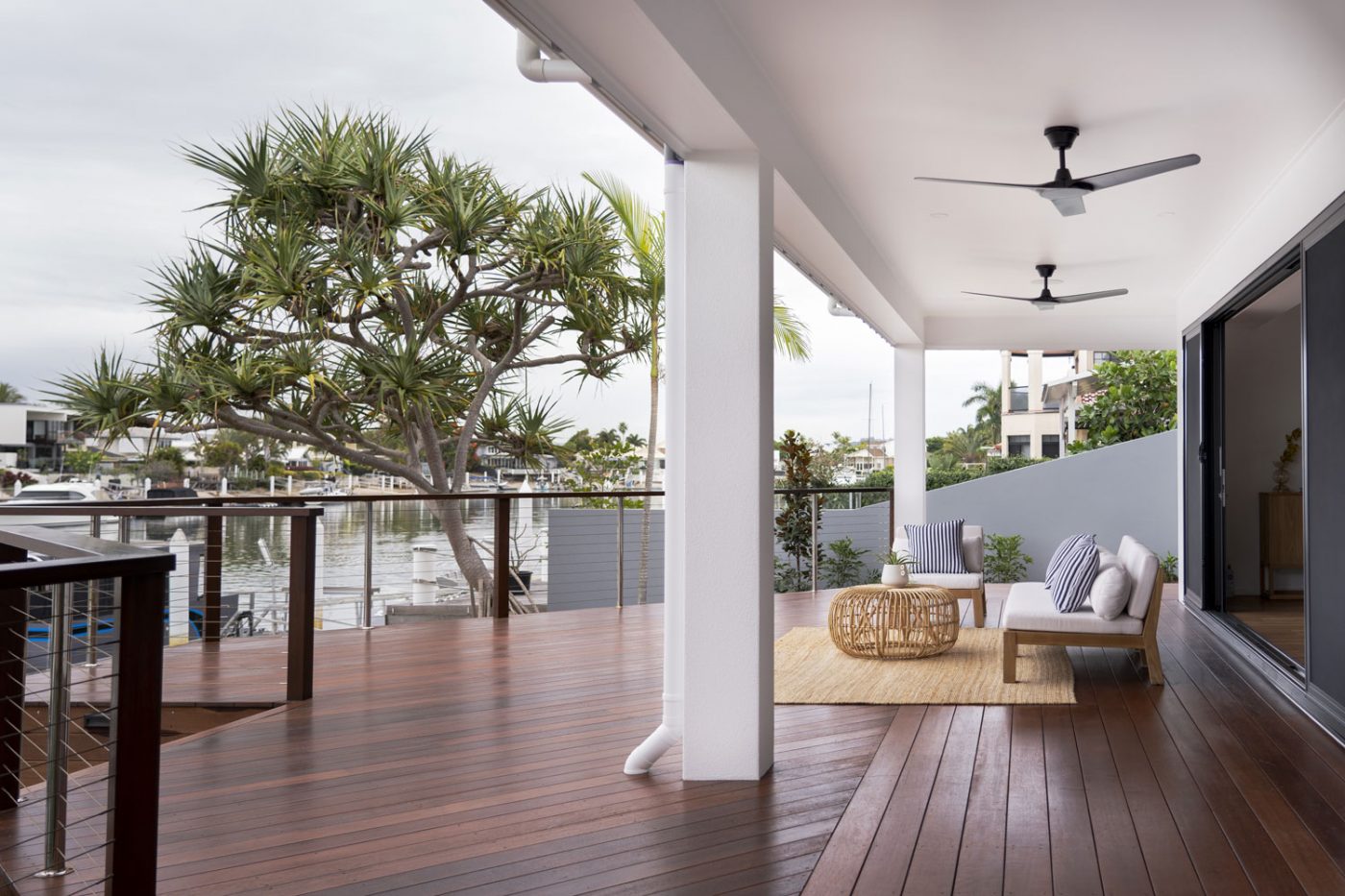 Rattan is the perfect choice for this style. It can be introduced to your home by way of pendants, baskets, occasional chairs, and stools.

Instead of using formal wall-to-wall carpets to zone areas, we like to use rugs for defining areas. If you choose to use carpet in bedrooms, choose a natural fibre like jute or sisal, or a 100% wool carpet.

Use greenery in natural plants both inside and outdoors. Greenery is a very important aspect of Australian Coastal Style.
In Conclusion
Make sure you style your home your way. Australian Coastal Style is a beautiful yet natural style and we want you to enjoy every moment of creating the perfect home for you. So, decorate your home and plan your garden your way and it will be perfect! Your furniture and accessories should be carefully curated to ensure they are pieces that contain memories; they should be pieces you love and have special meaning for you. Keep it simple, and enjoy your beautiful Australian Coastal Style home and garden.
or 4 payments of $359.75 with Afterpay
4 left in stock