Refreshing your home doesn't require a huge budget or even a lot of time. There are many inexpensive ways to give your favourite rooms a fresh, new look, and some of these ideas cost absolutely nothing! Have a look at our ideas below and hopefully you'll gain some inspiration for making your living spaces feel like new again.
If you're like us, you probably go through this same scenario every time we enter a new year. Who isn't looking for new and effective ways to freshen things up a bit; to try a new trend or colour – anything to start the new year with a different perspective? The pandemic has ensured many homeowners' budgets are not quite as big as their motivations for change so, in this post, we aim to provide as many refreshing ideas as possible for revamping your decor without breaking the budget. Some of these ideas will make a big difference yet cost very little money or time on your part.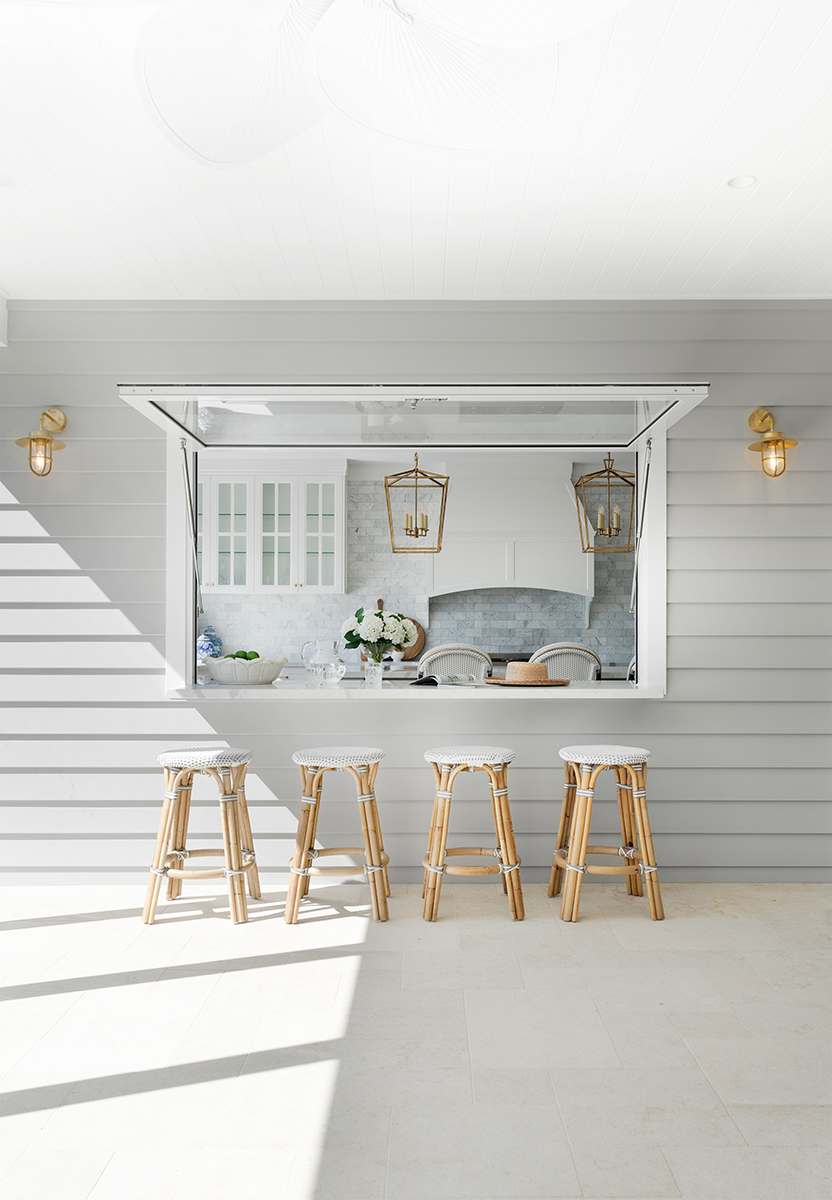 The placement of our furniture and accessories determine the function and feel of a room, so it stands to reason that we can change the décor by simply changing things up a bit – and none of the following tips will cost you a cent!
Rearrange The Furniture: Forget where things are 'supposed' to be and rethink your space imaginatively. Rearrange the armchairs and sofa, and offset the coffee table. Bring in the occasional chair from your bedroom and place it near your living room window. Just putting things in a different spot will be enough to add excitement to a much-seen room. Ask your partner or friend to help you come up with ideas – two heads are always better than one! Once you start moving items around you'll discover it's a lot of fun and you get to see your home from a different perspective.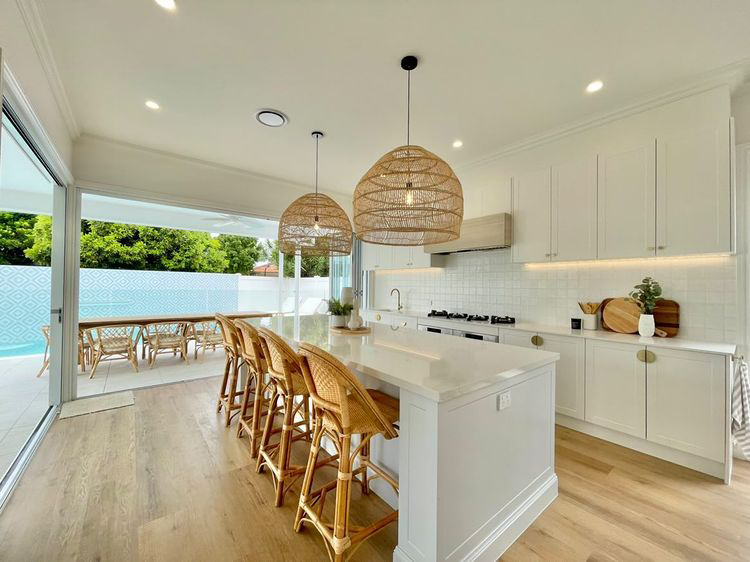 Change Your Photo Display: Whether you have a gallery wall of hanging frames or a picture ledge, a reshuffle of positions and a quick clean is enough to make a big difference.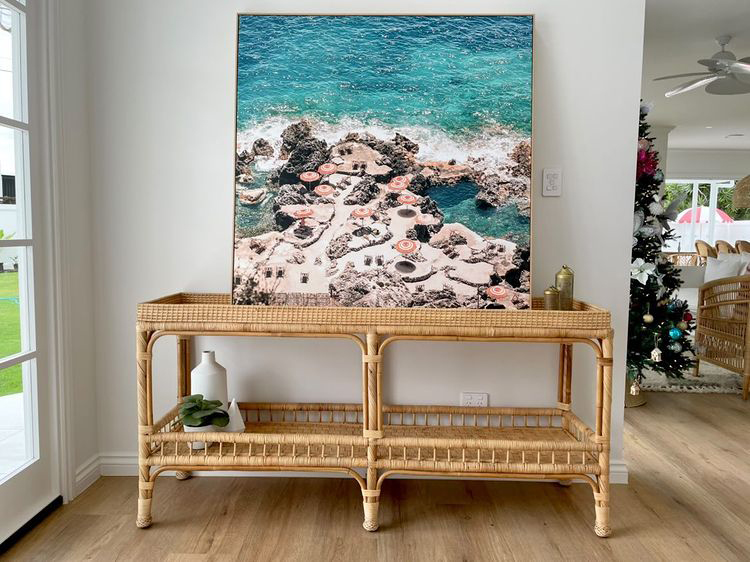 Position Furniture Away From Walls: Most of us are guilty of placing our sideboards, sofas and other items up against the walls, but stylists are against this idea. They feel it makes a space feel unfurnished. They suggest moving the sofa unit more into the centre of the space, thus transforming the feel of the room. Moving furniture around and trying different layouts can have surprising results and even change how you use a room. Your space will feel more spacious and pulled together when furniture items are moved slightly away from walls.
Cushion-Swap: Swap cushions from room to room – even if they are well worn they'll still look fresh in a different environment. Swap your bed cushions with your sofa cushions, or mix and match.
Change The Lighting: Change the ambience of any room by changing the lighting. A table lamp will give a concentrated area of light; alternatively, move your floor lamp to an alternative corner to create a dedicated quiet corner.
Restyle Your Shelves: A great opportunity to declutter is to clear off your shelves, give everything a good clean, then restyle your displays. You'll quickly find a way to display your items in a different, curated, more organised way. Stack your books in a different way, or add some trailing plants, but be careful not to over-style.
Change-Up Your Rugs: Similar to what you did with the cushions, change your rugs from room to room. Voila! Instant make-over. Also, alter the position of rugs – try putting them off-centre for a change – or vertically rather than horizontally.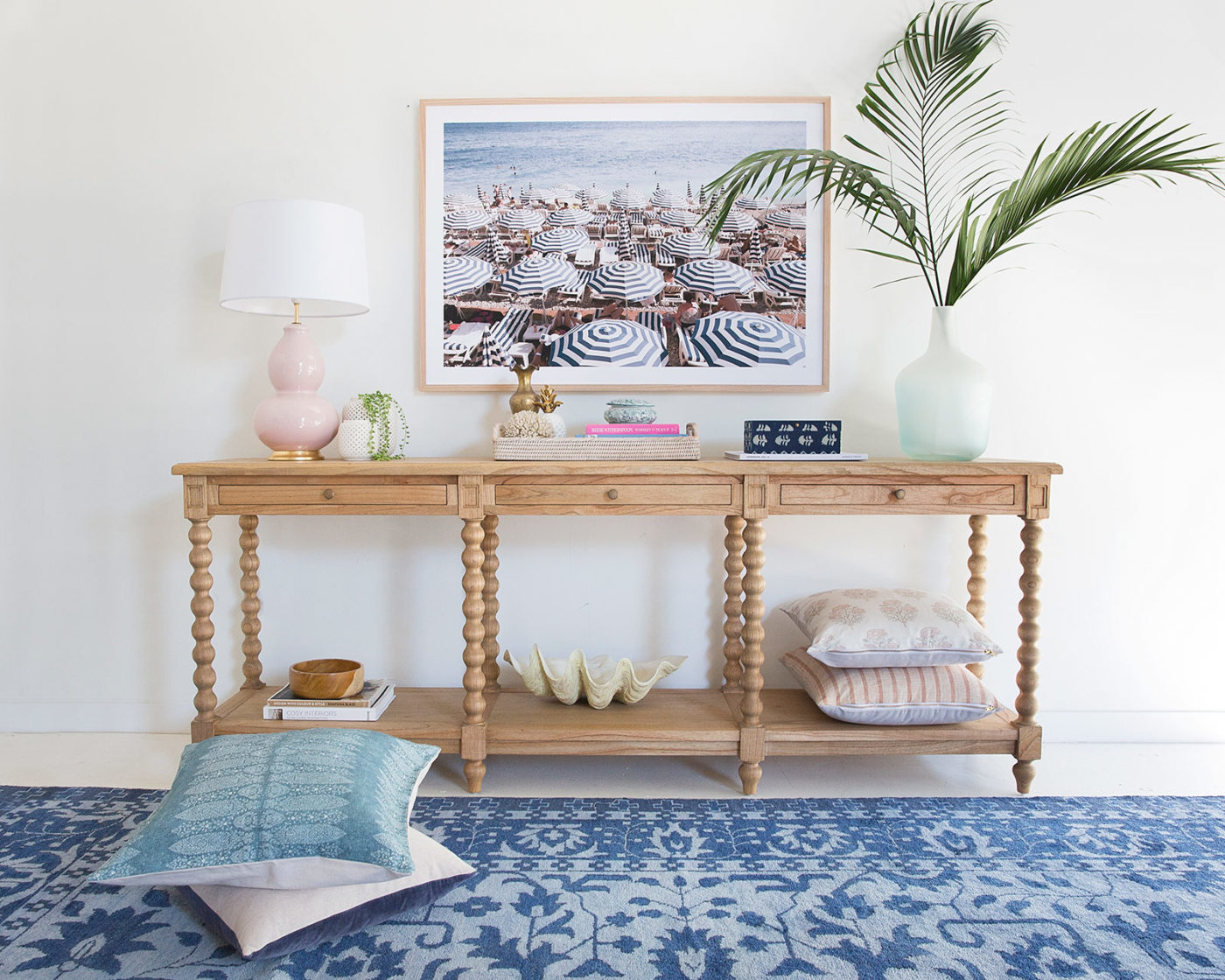 Reposition The TV: When you reposition the TV you create a new focal or dominant point in your living room.
The above are just a few simple, FREE, and completely reversible design changes you can make to your home. Let's now move on to other changes you can make to your home, most of which are inexpensive but will make a huge difference to the way you see your space.
First Impressions Count: The décor in your entryway is very important because it sets the tone for the rest of your home. Start this process by noting what guests see when they approach your front door. It doesn't take much to change things up; a fresh coat of paint on the door and/or a new welcome mat is all that's required. Once inside, consider your table-top accessories or place a bright, patterned rug just inside the door.
Replace Your Hardware: Consider replacing old taps, appliances, and even old door handles. The options for these are endless and very affordable, and it really does make a big difference.
Update Window Treatments: Switching up window treatments is an easy way to transform the look of a space. And there are endless options, like sheer, flowy curtains, or a set of roman blinds – or both!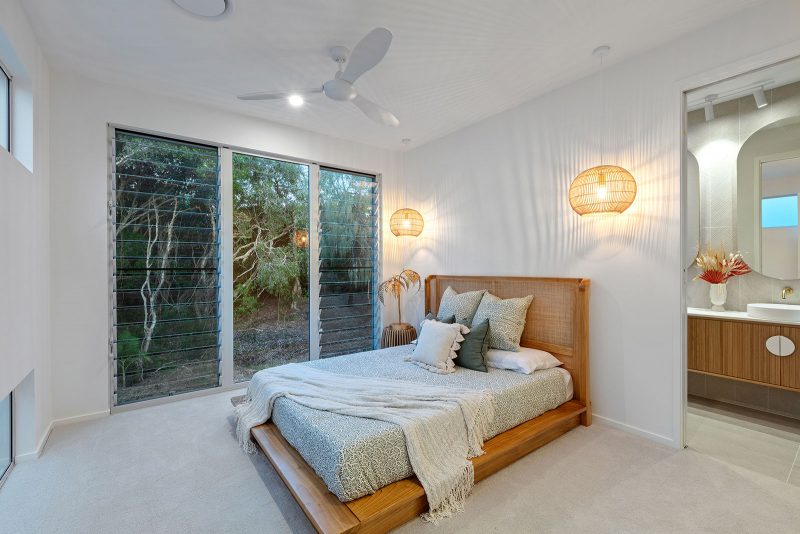 Add To Your Walls: Arrange some floating shelves to showcase your favourite items, or add a large piece of statement art.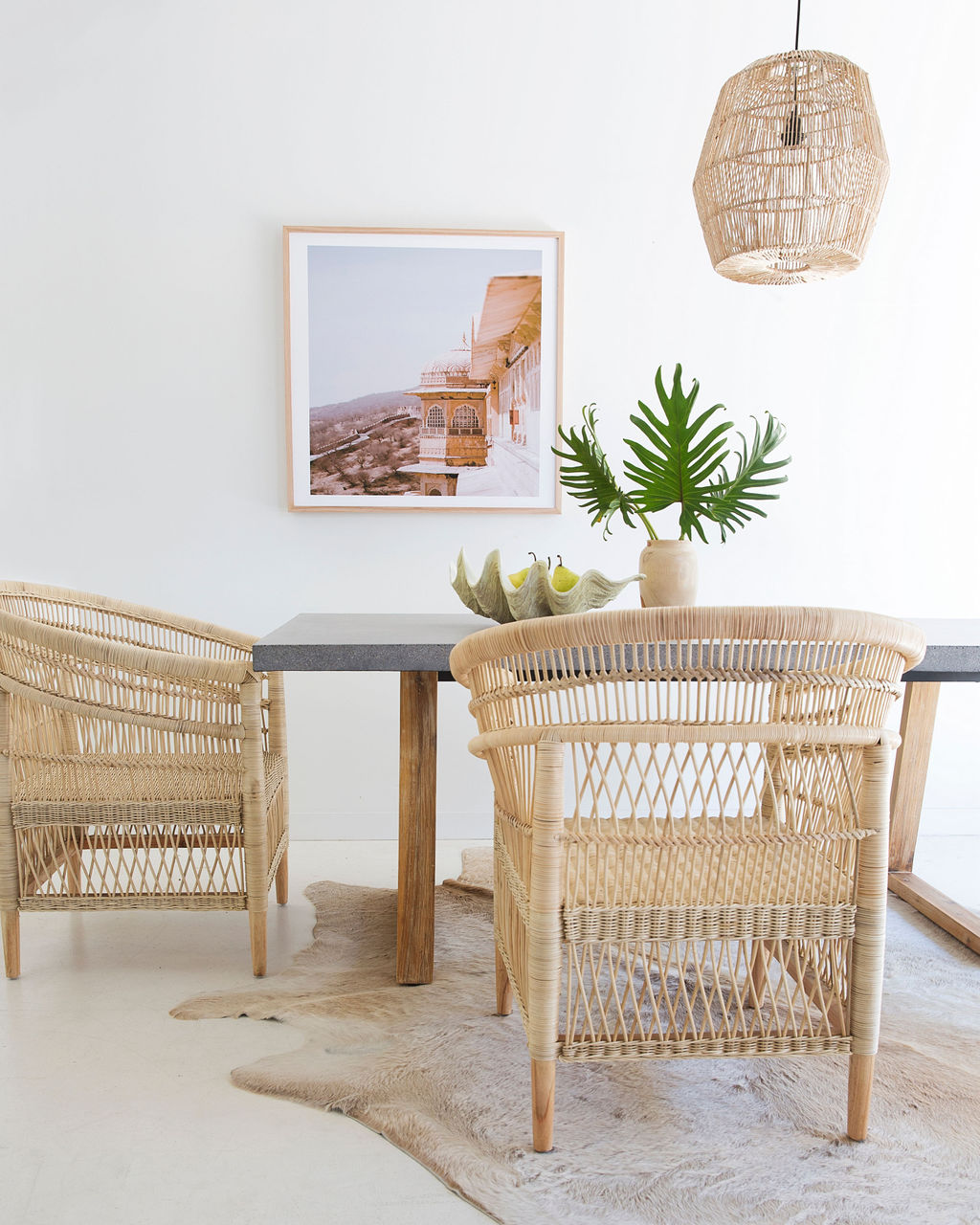 Introduce Fresh Scents: Scent triggers emotion and memory, so it's the easiest way to create different vibes in your home.
Declutter and Donate: The quickest and easiest way to refresh any space is to thoroughly declutter. Remove what's not required anymore, donate unwanted items to one of our amazing charity organisations, and note there are some very clever new storage ideas available today, like stylish baskets, for better storage solutions.
Create New Focal Points: To make your interior feel unique to you, try adding new focal points, like changing your bedroom headboard, adding a unique accent wall, or simply using colour to introduce strength to a room.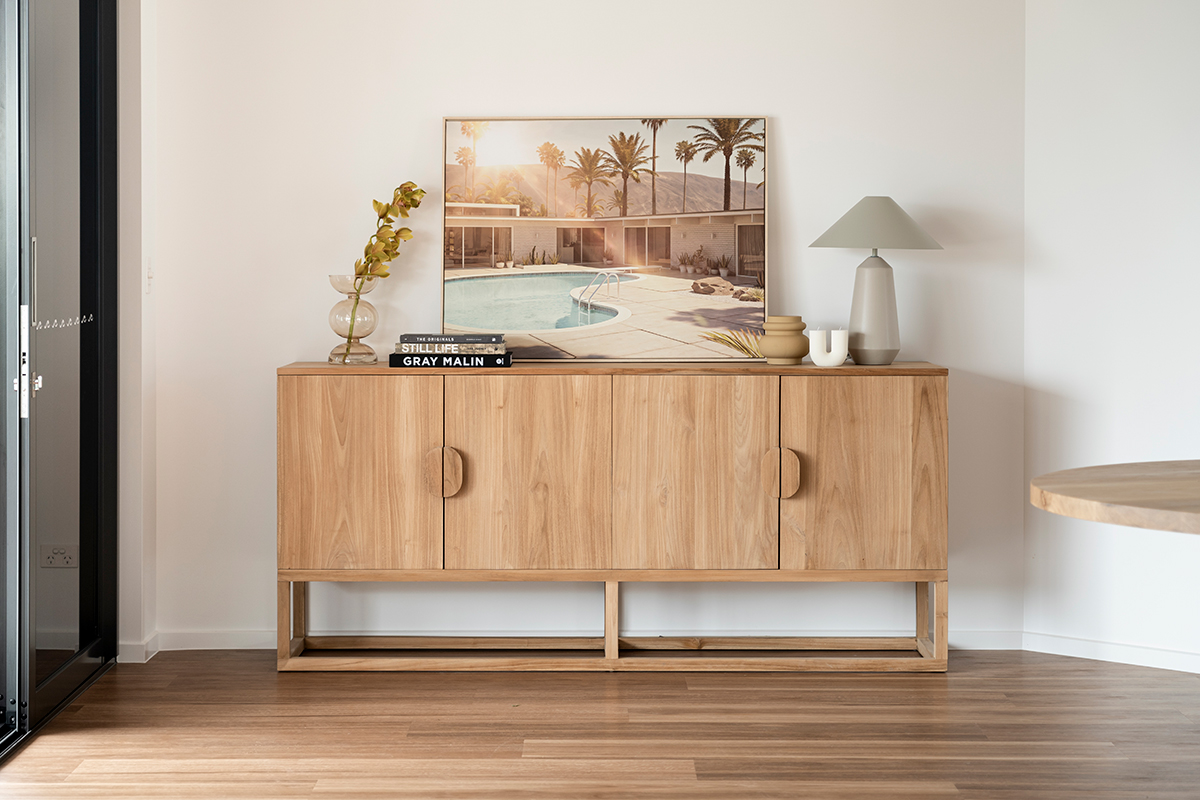 Introduce Pops of Colour: Bring your home to life by adding pops of colour here and there. Explore colours you love and find ways to bring them into your home.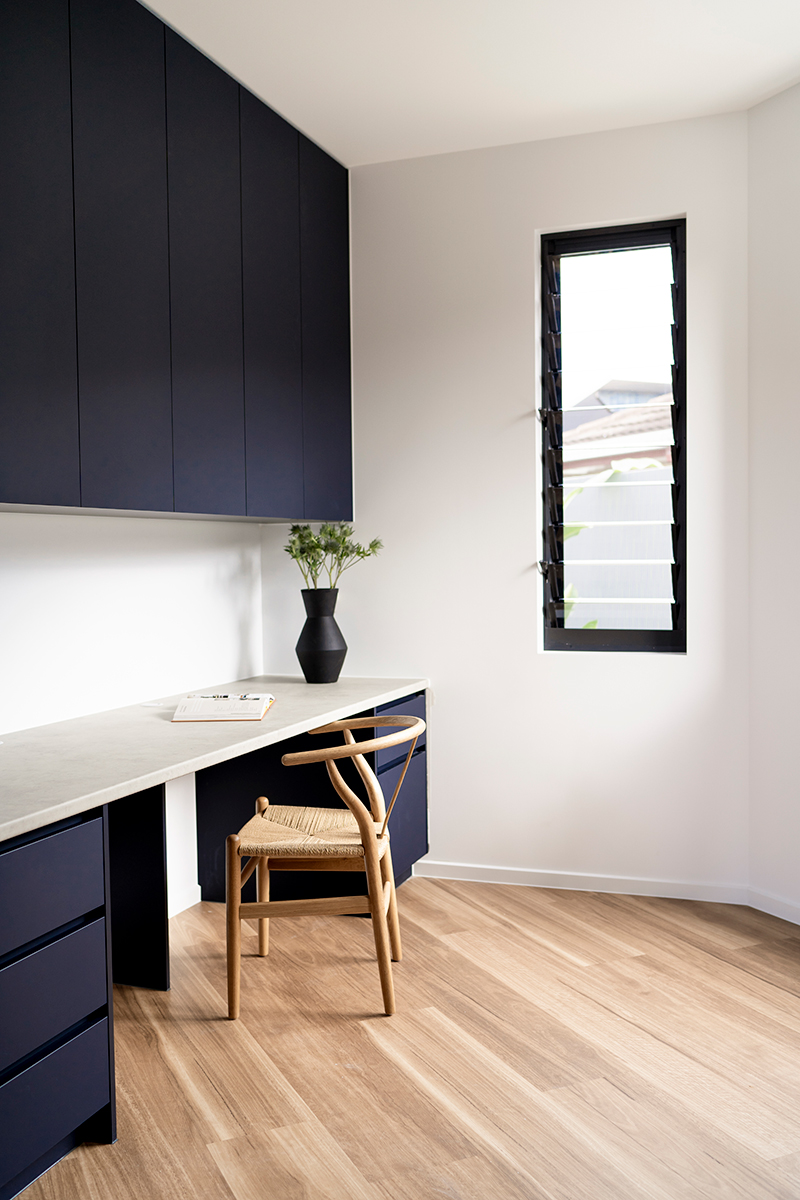 Improve Air Quality By Adding New Plants: House plants improve the quality of air in a space and give us a sense of wellbeing. Most indoor plants are very easy to take care of, they look fantastic, and they're a very affordable update.
Change Up The Artwork: Check out all the artwork in your home and determine what might work better in a different room. Most of us are inclined to place a piece of artwork on a wall and leave it there indefinitely, but that doesn't mean it wouldn't look just as good, maybe better, on another wall.
Redo Centrepieces: Rethink your tabletop centrepieces and go for a sense of drama. Let them tell a story. Consider groupings of collectibles and other ways to make a stylish statement.