With our beautiful Australian weather, there's (almost) always time to get outside and enjoy our backyards. But if your backyard is looking a little tired, you may be thinking you need to spend a lot of money to update it. Luckily, there are plenty of ways to smarten up your backyard on a budget.
No one likes a messy backyard. It's unsightly and can be dangerous if there are sharp objects lying around, but then again, nobody wants to spend their hard-earned cash hiring a professional cleaner when they could just do it themselves.
So, let's get started. Here are some tips on how to spruce up your backyard without spending too much. We'll start by tidying up the yard, patio, balcony, or deck, then we'll discuss how we can make some great, but inexpensive, changes.
Get rid of any debris. This includes branches, leaves, and twigs. If there are any larger pieces of debris, you can cut them up into smaller pieces and put them in the bin.
Rake up any dead grass and weeds. You can either compost them or throw them away.
Sweep the patio and decking area. This will get rid of any dirt, dust, and leaves that have accumulated over time.
Thoroughly clean any outdoor furniture. This will make your items look as-new and stop them from getting dirty so quickly in the future.
Trim any overgrown bushes or plants. This will give your backyard a neater appearance and stop things from getting out of control.
Now that everything is clean and tidy, let's discuss some budget-friendly ways of making this area attractive.
Here are some quick ideas-
Add Some Colour. A simple way to add some life to your backyard is to add some colour. You can do this with colourful flowers, plants, and even furniture cushions.
Create An Outdoor Living Space. If you have the space, turn your backyard into an outdoor living room. Add a sofa and some chairs, and you'll have a great place to relax or entertain guests.
Get Creative With Lighting. String lights are always a popular choice, but there are lots of other options too. Lanterns, solar lights, and even Mason Jars can all be used to create unique and stylish lighting for your backyard.
DIY Some Backyard Accessories. From plant stands to birdhouses, there are lots of backyard accessories you can make yourself. This is a great way to personalize your space and save money at the same time.
And here are some more ideas –
Furniture Placement: When it comes to backyard design, one of the most important things to consider is furniture placement. Many people don't give this aspect of backyard design nearly enough thought, and as a result, their backyards end up looking cluttered and uninviting. If you're currently in the process of tidying up your backyard, take a few moments to rethink your furniture placement. You might be surprised at how much difference it can make. By taking the time to plan out your furniture placement, you can create a backyard that is both stylish and functional. So go ahead and move those lawn chairs! You might just end up with a backyard that you love.
Use Lighting To Set The Mood: When it comes to your backyard, festoon lights are a must. Not only do they set the mood and create a festive atmosphere, they also help tidy up your backyard. By stringing the lights up along the fence line or overhead, you can instantly transform your backyard into a party space. And when the party is over, simply take the lights down and pack them away until next time. Alternatively, just leave them up! Use festoon lights to achieve a party atmosphere that's inviting, but one that comes at a relatively low price.
Add Outdoor Rugs: Is your backyard looking a little sad and dull? One simple way to brighten it up is by adding some outdoor rugs. Not only do they add colour and pattern, they also help define the space and make it look more inviting. Outdoor rugs are available in a variety of materials, so you can choose one that best suits your needs. For example, if you have a lot of foot traffic, you might want to choose a durable option like polypropylene. Or, if you want something that's easy to clean, you might opt for a synthetic fibre like polyester. Keep it natural for a sophisticated look, or choose something with a pop of colour for extra fun. Whichever way you decide to go, be sure to grab a few outdoor rugs to add some life to your backyard this summer.
Consider Some Alternative Seating: If you're going for a relaxed vibe, some comfortable chairs and a table would be ideal. But if you're hoping to entertain, you might want to consider some alternative seating options. Outdoor couches and daybeds are great for lounging, and they can also accommodate larger groups of people. Most people envision a boring old patio set with a table and some chairs. But why settle for the mundane? You could add a brightly coloured hammock or a swing chair to your backyard for a touch of relaxation. Or, if you're looking for something a bit more interactive, consider adding a game table where friends and family can enjoy some friendly competition. You really don't need to be stuck with boring old patio furniture when there are so many alternative options available.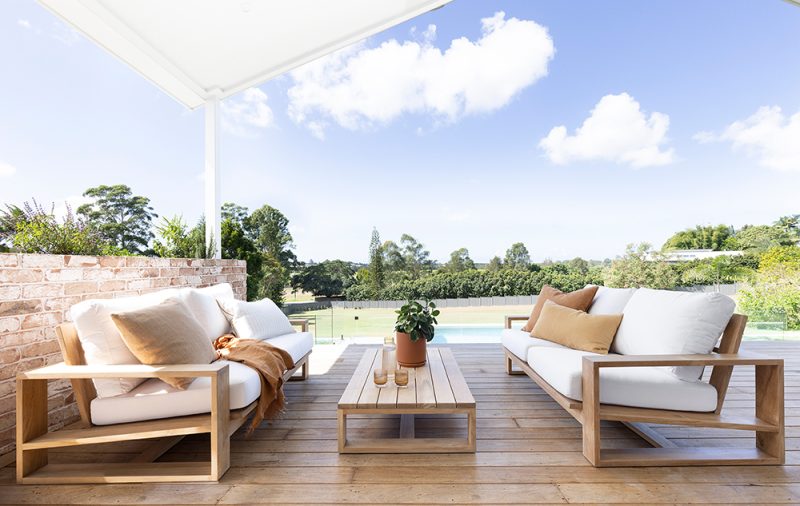 Plants, Plants, and More Plants in Planters: Using plants and planters to add a pop of colour to your backyard is by far the easiest and most effective way to smarten up your outdoor area. You have a lot of options here. Try clustering a group of feature pots together: Do this by using different heights and sizes of plants to achieve a balanced look. You could create a beautiful flower bed, or add some potted plants to your deck or patio. You could even plant some herbs or vegetables in containers and place them on your windowsill or balcony. Regardless of how big or small your backyard is, there are plenty of ways to use plants to add some life and colour to the space.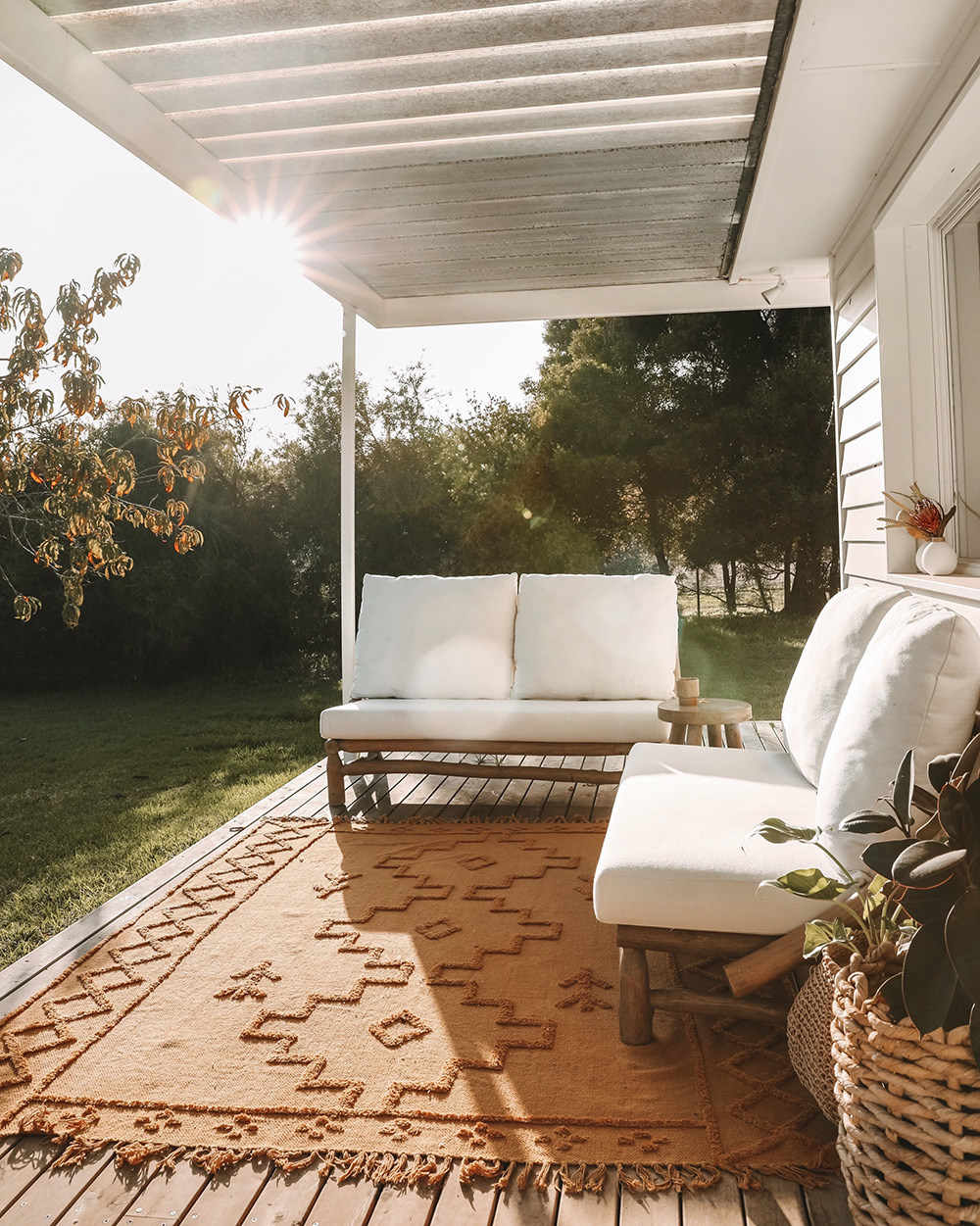 Outdoor Cushions Always Look Great! Outdoor cushions are a great way to add a pop of colour to your backyard. They can also be used to create a comfortable seating area. To get the most out of your outdoor cushions, choose a colour that will stand out against your furniture. You can also use patterns and prints to create an interesting look. Try a dash of blue for a relaxed coastal vibe or bold jungle patterns for some tropical island appeal. Just be sure to choose materials that are durable and easy to clean. With a little bit of creativity, outdoor cushions can help you transform your backyard into a stylish and inviting space.