If coastal living is your thing, you've likely heard of the Hamptons style and Coastal style. These design styles may appear similar when you don't know much, but there are key differences you should be aware of. Especially if you're considering these styles for your own home.
In this article, we will discuss the differences between these styles to provide a bit of guidance and help you make an informed decision. But first, let's explore each design style individually.
What Is Hamptons Style?
The Hamptons style is quite classic and it's an elegant take on the coastal style. This design style is usually characterized by a sophisticated and neutral color palette, as well as natural materials like linen, wood, rattan, velvet, and wicker.
There are a lot of white spaces in the Hamptons style and it's very clean and glossy. Accents of taupe, grey, and blue are often used for a pop of color, but not in an overpowering way.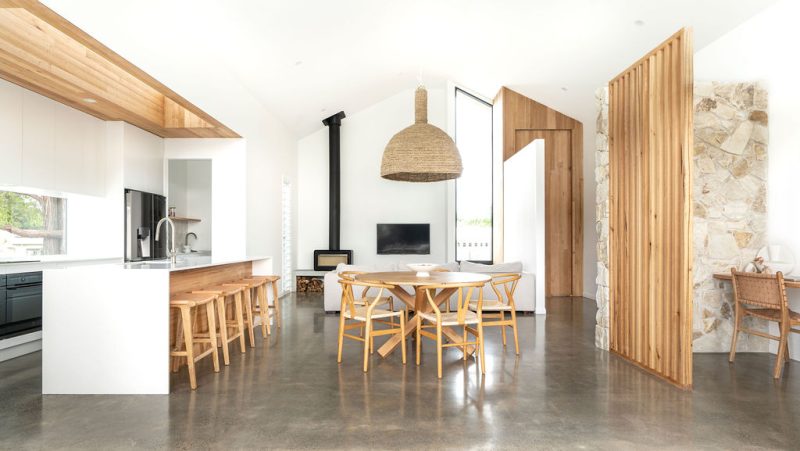 One of the most easily recognized characteristics of the Hamptons style is the exterior weatherboard cladding. Another defining feature would be the attention to detail. Every element is carefully chosen because the goal is a cohesive, harmonious design. If something feels random or out of place, it's not Hamptons style.
Common decor elements of the Hamptons style include fresh flowers, cashmere throws, botanical artwork or photography, driftwood, seashells, and more. Overall, this design style is focused on creating a serene and luxurious ambiance to make the home feel like a luxurious beachside escape.
What Is Coastal Style?
Where the Hamptons style is elegant, sophisticated, and very poised, the Coastal style is more laid-back, casual, and a bit rustic. There's more of an edge to Coastal style because the objective is to create a more comfortable and chill environment where it feels like you're spending a day at the beach.
This design style is characterized by a bright and airy color palette, which usually includes whites, blues, and greens. Often, yellow and golden accents are added. Natural materials are also a big part of the Coastal style, including wood, raffia, cotton, linen, and jute.
One of the most defining characteristics of the Coastal style is the emphasis on comfort. The furniture is often soft and oversized, full of soft throws and pillows, inviting people to snuggle up.
When it comes to decor, it's very common to see elements like seashells, beachy artwork and photography, plants, flowers, nautical accessories, and more. Overall, the Coastal style creates a cozy ambiance and its elements nod a lot more to nature and the outdoors. 
Hamptons Style vs. Coastal Style: What Are the Differences?
Based on the descriptions we just discussed, it's clear that the Hamptons style and Coastal style share a lot of elements. The main difference is that one style is a lot more luxurious while the other is more relaxed. They're both exquisite and they create great spaces, it's just a matter of what suits your lifestyle and personality better.
Now, to make the differences between the Hamptons style and Coastal style as clear as possible, here's how the different elements differ: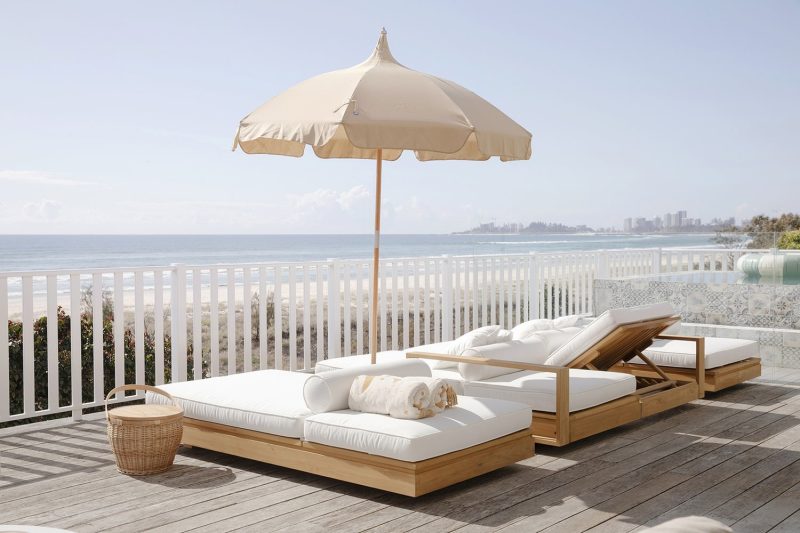 ●     Color Palette
The Hamptons style favors neutrals, whites, and soft blues, so it's a lot more subdued and clean. On the other hand, the Coastal style favors more vibrant colors, such as blues and greens, but there's also quite a bit of white.
●     Decor and Accessories
When it comes to Hamptons style, accessories are carefully curated and placed to create a good balance.
This style favors nautical and coastal accessories, glossy ceramics, elegant decorative elements like trays, and more. The coastal style is a lot more beachy and playful. It also favors coastal accessories, but they're more rustic, such as driftwood, seashells, etc.
●     Materials
Because the Hamptons style is more sophisticated, polished wood, linen, and velvet are very common. Remember, things look more glossy and clean. The Coastal style is characterized by raw or weathered wood, cotton, and jute. It's more rustic and comfy.
●     Furniture
When it comes to furniture, the Hamptons style consists of classic and stylish pieces, while the Coastal style favors plush and oversized pieces a lot more. 
For example, a Hamptons style tv unit or Hamptons style coffee table will look a lot more polished, have a sleek finish, and often feature glass, while the Coastal-style counterpart will show more of the natural texture and color of the wood.
Which Style Is Right for Me?
The only one who can accurately answer this question is you. It comes down to personal preference, the space you're working with and how you want it to feel, your personality, and your lifestyle. So, consider each option to determine which suits you better.
If you often gravitate towards elegant, classic, and sophisticated design, the Hamptons style may suit you better. If you're more casual and want your environment to feel more relaxed, the Coastal style may be the right option for you.
Of course, it's also possible to blend the two design styles and find a happy medium. Blending sophistication with comfort or coziness is possible, it's just a matter of incorporating different elements from both styles.
For example, you could go for Coastal-style furniture and a Hamptons-style color palette and combine the two types of accessories to tie everything together. There are many things you can do to bring your vision to life, you just need to have a clear idea of what you want.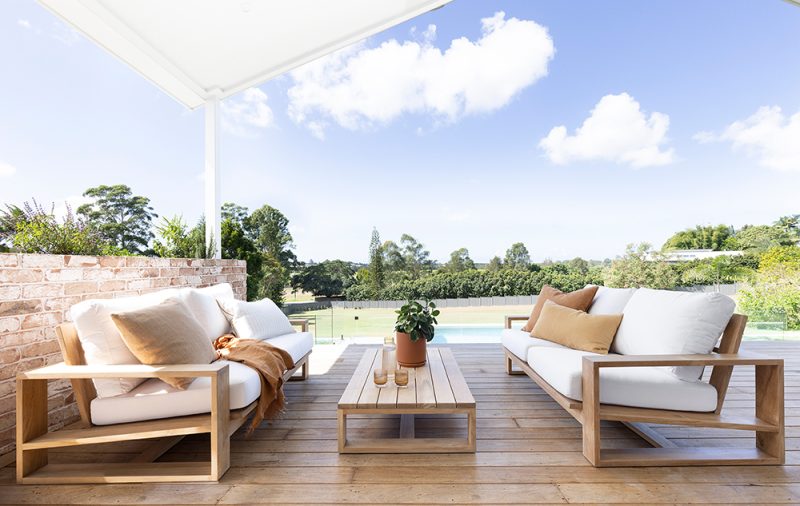 Conclusion
Whether you choose Hamptons style, coastal style, or a blend of both, focus on making sure your space is a true reflection of who you are. This way, you will end up with the kind of environment that will make you feel at ease while you're at home and add to your overall happiness.
If you need any help, contact our team of professionals for expert assistance! We will listen to your vision, advise you on how to bring it to life and offer the services you've been looking for to make your dream home a reality.
$

699.00
or 4 payments of $174.75 with Afterpay
Only -1 left in stock
$

459.00
or 4 payments of $114.75 with Afterpay
Only -4 left in stock
or 4 payments of $244.83 with Afterpay
Only 1 left in stock