Some people may consider a separate dining room an old-school tradition, or perhaps even a luxurious addition they can't really afford. Both statements are equally true: traditionally, a dining room was always a very important room of the home, and today, having a dedicated dining room can be seen by many as a luxury that simply takes up valuable space.
To a large degree, dining rooms have been replaced by breakfast bars – casual kitchen counters with matching barstools – which are particularly useful when family meals are staggered.
However, we should never overlook the importance of having a separate dining room.
A dining room offers all family members a welcome respite from the onslaught of digital noise that we've become so familiar with.

Using a dining room encourages conversation and interaction without the noisy distractions of a busy kitchen.

A separate dining room offers the perfect location for enjoying quality time with family and friends in a calm, relaxed environment.

And, in old-school tradition, a dining room table is not only used for family dining. It's a place where both children and adults come together, to hang out and play games like jigsaw puzzles and monopoly on a wet wintery day.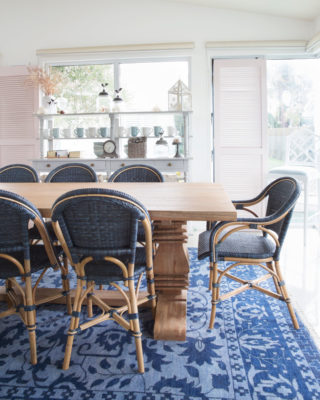 Make a Statement with Your Dining Room
A dining room is not just a table and some chairs. In the past, a separate dining room contained some or all of the following –
A sideboard for fine china, glassware, and cutlery

Opulent light fittings or lamps

Wall paintings

Large-scale ornate mirror

Elegant carpet rugs

Plants – real or fake

Smart dining chairs with matching dining table topped off with a dramatic centrepiece.
Today's modern dining rooms can become a much-needed respite from distractions like TV and mobile phones, a place where family and friends can focus on conversation and the enjoyment of a wonderful meal together. Dining is a lot more than just food – it's about the entire shared experience of conversation and good food in a beautiful and tastefully decorated environment.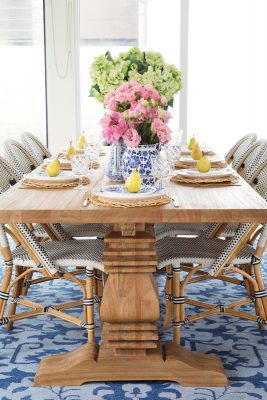 Start with the Dining Table
The dining table you choose will depend entirely on the space you have available. The two aspects you need to consider for your dining room table are size and shape –
Size: You need to allow approximate 60cm around the edge of the table for each person. Therefore, with four people in the house, a 120cm long rectangular dining table would allow for two chairs on either side, meaning that all four people could comfortably sit at the table. If the table is deep enough you could even fit six people.
So the question is – how many people are there in your household? Even if there are only two of you, you need to consider your guests. If you know you won't be hosting guests and that your small household won't be growing, then you could safely choose a smaller dining table.
Alternatively, maybe you have a large family and you often host guests, that doesn't automatically mean you need to purchase a huge dining table. What you do need to consider, though, is an extendable dining table. These tables are a great innovation because you only need to use the extended end or ends when you have friends or family come to visit.
Shape: Now that we have the size worked out, we need to consider the shape of your new table, because not all dining room tables are rectangular. To a large degree, the shape of your dining room table will be determined by the shape and size of your dining area. Today, dining tables come in square, rectangular, round, and oval shapes.
Rectangular Table: The reason most dining tables are rectangular is because most dining rooms are also rectangular. It's also the perfect shape for seating more than four people. Your rectangular dining table will ideally be between 36 and 42 inches wide, while a narrower table could work in a narrow room. However, any narrower than 36 inches will make it difficult to fit both food on the table and place settings on both sides. Alternatively, food could be placed on a sideboard or buffet table, allowing guests to help themselves.
Square Table: If you have a square shaped room, then a square dining table would look best. A square table is also the best solution if you're not seating a lot of people; however, if you get a square table with expandable leaves you will be able to seat additional guests on special occasions. A square dining table provides an intimate and satisfying solution for a small number of people, whereas a large table for few people can make the space seem cold.
Round Table: A round table is another great solution for a square shaped room or a small room. A round table means everyone is in close proximity to everyone else, it's easy to carry on conversations, and the round setting provides a more intimate and cosy feel. If you believe there will be times when you need to seat a large number of people, consider a round table with an extension leaf.
Oval Table: An oval table's attributes are very similar to a rectangular table, but visually an oval table occupies less space due to its rounded corners. If you have a narrow or small room you may want to consider an oval table.
Chairs for Your Dining Room Table
When you choose your dining room chairs the overall consideration must be comfort, and this will differ from person to person.
Dining armchairs are a new look, and these are great if you enjoy relaxing and sinking into a comfortable seat at dinner time. They're especially attractive if you have a large dining space. Would properly not work if you have a compact dining space because they could take up most of the room and make manoeuvring around the dining table almost impossible.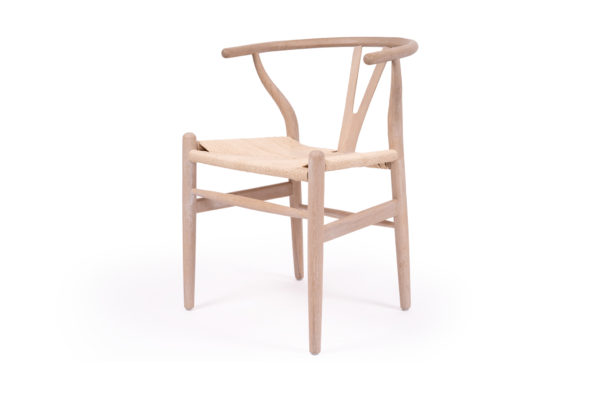 Points to consider are –
Do you want arms on your dining chairs,

How high would you like them to be,

How straight would you like the back of the chair to be,

How high should the seat be, and

Anything else that's of importance to you.
Have you considered bench seating? This option would not work for all households because they are definitely a less-formal seating option; however, if you have little ones at home it could be the perfect seating solution for you. Also, your seating numbers are not strictly limited with bench seating – you can always squish another child onto a bench seat!
Tableware for Your Dining Room
Tableware is the final essential for your dining setting. Of course non-essential items like tablecloths, serviettes, serviette rings, candles, flowers, placemats, elegant serving pieces, and so on, are all pretty extras that make your dining room so much more attractive.
Ideally, you will have a dinner set consisting of matching dinner plates, side plates, desert bowls, soup bowls, and mugs or cups and saucers. When planning your dining setting, consider keeping the colour scheme to a bare minimum (unless you're confident in using bold colours) thus allowing the food you present to take place of honour.
In Conclusion
Eating at home with family and friends is one of life's greatest pleasures. It gives everyone at the dining table the opportunity to physically and mentally wind down, at the same time catching up with loved ones' news and stories about their respective days.
Related Products