Choosing a new bed for your bedroom is not as simple as walking into a shop or warehouse and buying the first one you see. There are some considerations that must be kept in mind when choosing the perfect bed for your bedroom. Please see our tips below on what you need to consider when shopping for a new bed, remembering that a bed is not simply a piece of furniture. A good bed, with the right mattress, is vital to achieving a restful night's sleep.
1: What Are the Dimensions of Your Bedroom?
You can't choose a bed until you know the actual dimensions of your bedroom. When shopping for a bed, don't rely on your memory for dimensions – precise measurements should be taken, and these should be written down on a sheet of paper. Only then will you be able to accurately choose the size and type of bed to fit your room.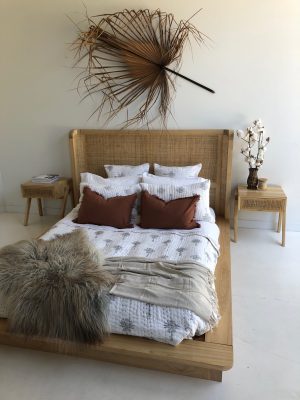 No. 2: What Is Your Budget?
Have a clear idea of what your budget is for purchasing your new bed, then stay within your budget. With this figure in mind, you can now choose the right style and size bed to suit your bedroom.
No. 3: Choose a Bed to Suit the Theme of Your Room
Because the bed you choose will become the focal point of your bedroom, choose a theme for your bedroom before choosing the bed. If you'd like a classical bedroom, then buy a classical bed with carvings. Now you can match your bed coverings to your classical bed. Don't hesitate to ask for help from salespeople; however, before entering the store you should always have a rough idea of what you're actually looking for. If you really have no idea for a bedroom theme, then you should check out some home and lifestyle magazines for inspiration, prior to going shopping for your new bed.
No. 4: Who Will Be Using This Bed?
If this is a kids bedroom, there are some great beds designed specifically for kids, many of which are cartoon themed. However, if this bed is for a master bedroom, you're probably looking for a queen or king size bed. Don't forget to check your written measurements to make sure that a king-size bed will fit in your bedroom. If your bedroom is not very spacious, then opt for a queen bed.
No. 5: Do You Need the Bed to Fulfil Other Functions?
In addition to a bed for sleeping, do you require space-saving drawers and/or underbed storage? Some beds come with an attached sofa. Others come with attached shelves and built-in nightstands. Did you know that you can have your bed customised to suit your needs? These are all the questions you must be able answer before you purchase your new bed.
No. 6: What Do You Want Your New Bed to Be Constructed From?
Beds can be manufactured from wood, stainless steel, brass, cane, and bamboo. Do you want a headboard and/or footboard on your new bed? When making your selection, keep your bedroom theme in mind. If you like the idea of having a Zen bedroom, for example, consider a bed manufactured from bamboo or wood.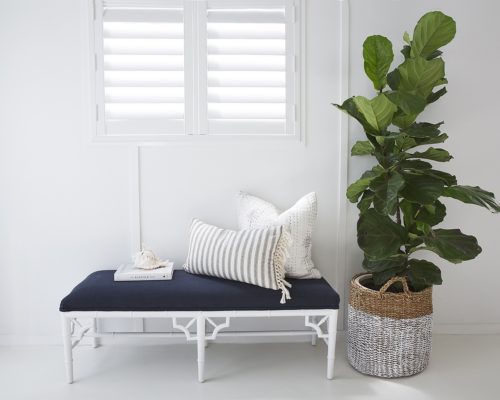 No. 7: How High/Low Do You Want Your New Bed to Be?
Some beds are high off the floor, while others sit close to the floor. A low bed can be difficult to clean underneath, while some beds are so high that a step stool is required to get onto the bed. Don't hesitate to sit on the bed you are considering buying to make sure it's the right height for you.
No. 8: Have You Considered a Space-Saving Bed?
If you are looking for a space-saving bed, have you considered bunk beds for two people, or even a loft bed where the lower part can be used as a mini office or other purpose? These styles of beds are perfect for small bedrooms and for those who are looking for more free space in their bedroom.
No. 9: Now It's Time to Choose the Bed Itself!
There are many, many different types of beds to choose from. They range from bunk beds, air beds, four-poster (canopy) beds, cabin beds, feather beds, divan beds, hammock beds, futon beds, loft beds, wall beds, sofa beds, trundle beds, space-saving beds, sleigh beds, platform beds, and waterbeds. And of course, there are single beds, king single beds, double beds, queen beds, and king beds.
10: Buy a Quality Bed
While it's important that you stick to your budget, it's also important that you invest in a quality bed, or any piece of household furniture for that matter. You're looking for a bed that looks great, that you can afford, and one that will last for a long period of time. Checking online reviews is always a good idea before buying any piece of furniture.
Now it's time to choose a good, comfortable mattress to pair with your new bed. Again, don't hesitate to ask salespeople for their advice on the right type of mattress for your new bed, and make sure you try them out in the store before you finally make your purchase.
Related Products