Before we know it winter will be with us again, so what a great opportunity to consider your home's styling and give it a little makeover at the same time. The days will become shorter, and the nights will start to feel a lot cooler.
What do you think of when you think of winter? For us it's all about an ambient environment and textures and layers that evoke a sense of warmth, comfort, and cosiness.
In this post we'll take a look at things you can do each year to stylishly introduce your home to the cooler, winter months.
Step No. 1: Check Your Lighting
Because winter days are shorter than most others, you have the perfect opportunity to create an ambient atmosphere with different types of lighting. Consider adding an extra table lamp to a console or on your side table; alternatively (or in addition to) you may like to place an exposed vintage filament bulb on your bedside or bar.
Lamps, candles, and overhead lighting using bulbs with warmer tones all promote a warmer feeling to any room. Ensure light bulbs are 'warm', not the cool, bluey bulbs, and this will give your home a golden glow. Also consider adding warmth to your home by adding scented candles; we suggest luxurious candles containing spice or wood notes – both will help create a warm and cosy ambience.
Step No. 2: Add A Thicker, Luxury Rug To Your Living Room
No need to get rid of your low-pile or flatweave rug altogether – simply put it away until winter is over. In the meantime, a lovely plush rug will be heaven for those cold toes during the winter months. A textured, neutral coloured rug will elevate your interior and feel wonderful under your feet. Consider a 100% wool or silk rug, or even bamboo silk, for an amazing feeling underfoot.
Measure carefully to determine the size of rug that will work best in your room. For example, in the living room an oversized rug that extends under both the coffee table and sofa would work very well, while in the bedroom consider a rug that tucks under the end of your bed.
Step No. 3: Layer Up
We suggest that one of the best ways to cosy up your home for the colder winter months is to introduce layers. A few extra throw pillows will always be welcomed. Cushions, throw rugs, floor rugs, faux sheepskins, and heavy curtains all promote a sense of cosiness to a room, not to mention lots of warmth and comfort. Select accent pillows in patterns and colours that match your existing décor – for example, playful patterns would perfectly match your wood flooring.
Step No. 4: Time To Bring Out The Throws
Nothing says winter more than luxe layers and soft throws on your armchair or sofa. Throws can be added to your lounge suite, kitchen chairs, and of course your beds. Investing in throws is one of the easiest ways to style your home for the winter months. We suggest darker, neutral tones like charcoals and greys, or consider dressing your space up with a pop of colour, like burnt orange, green, or blue – just to spice things up!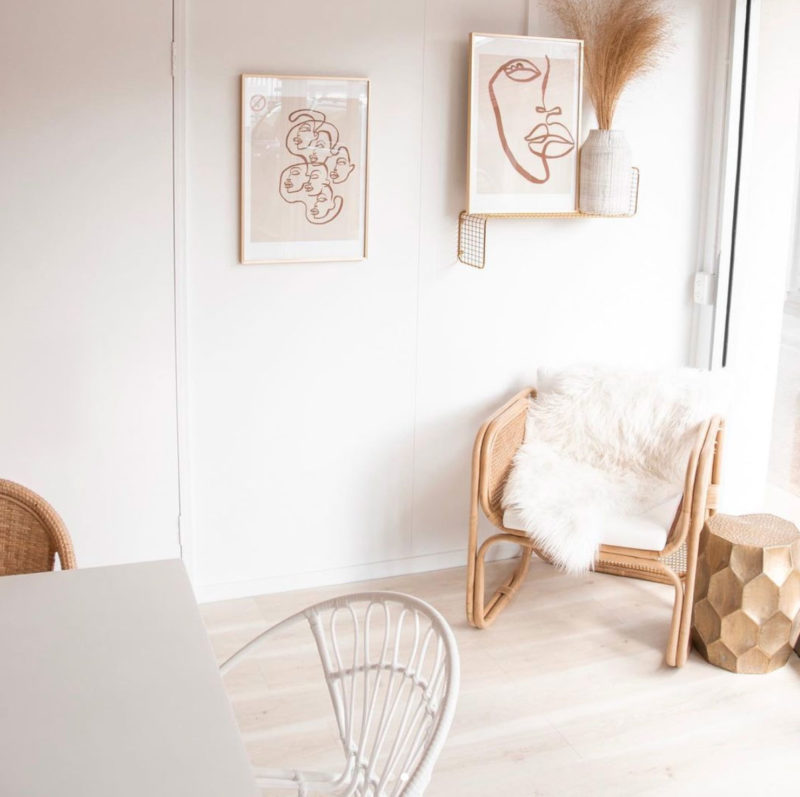 Step No. 5: Velvet, and more Velvet:
Who doesn't love the look and feel of velvet! It's such a luxurious fabric, and it suits subtle wintery lighting just beautifully. Perhaps you've been considering a new occasional chair or sofa? If so, we suggest you consider a cool-toned velvet upholstery, because this would be the perfect introduction to the oncoming winter months. Alternatively, accessorising with velvet would also look amazing; think scatter cushions.
Other Suggestions For Introducing Your Home To The Cooler, Winter Months –
Using candles to create a warm and cosy ambience.

Checking curtains to ensure warmth is not being lost through ineffective window treatments.

Making sure your home's heating solution provides warmth to your family.

Add some greenery to introduce a sunny disposition to what may otherwise be a dull corner.

Consider rearranging seating to encourage conversation, or even to sit together around an open fireplace.
In Conclusion
Australians love entertaining and showing off their homes, so don't miss this perfect opportunity to change things around and prepare your home for the upcoming winter months.
If you absolutely love a certain piece or a quirky accessory, why not go for it and show friends and family just how much enjoyment there can be in decorating a home, and how the ambience of your home can be dramatically altered simply by adding a few different pieces.