Coastal Décor Style To Your Home
Do you desire an interior space that reflects a beach-like feel, or perhaps you live near the coast and want the natural surrounding to flow within.
Let's visualise together for a moment… Every day you go home after a long and busy day at work, regardless of where you live and what time of the year it may be, and you immediately feel like you're on holiday again. Isn't that the dream? And that's precisely how it will be when you incorporate the ideals of Coastal Décor into your home.
We're going to share with you the design elements, key colours, and styling tips of Coastal Décor so you can turn your own home into an awesome beach house. We'll start with our definition of Coastal Décor style…
Our Definition of Coastal Décor Style
Not to be confused with Nautical design style, Coastal Décor is typically characterised by reflecting natural seaside elements, like surf, sand, and sky, into your home using colour and texture. It's a beach-inspired interior that has an airy feel, and uses natural light, some sea or beach-related items and motifs, with a soft palette including blue and light-blue. It's these characters that promote a feeling of summer relaxation all year round. Basically, Coastal Décor style is all about the feelings of enjoyment and peace you get when you're near the water.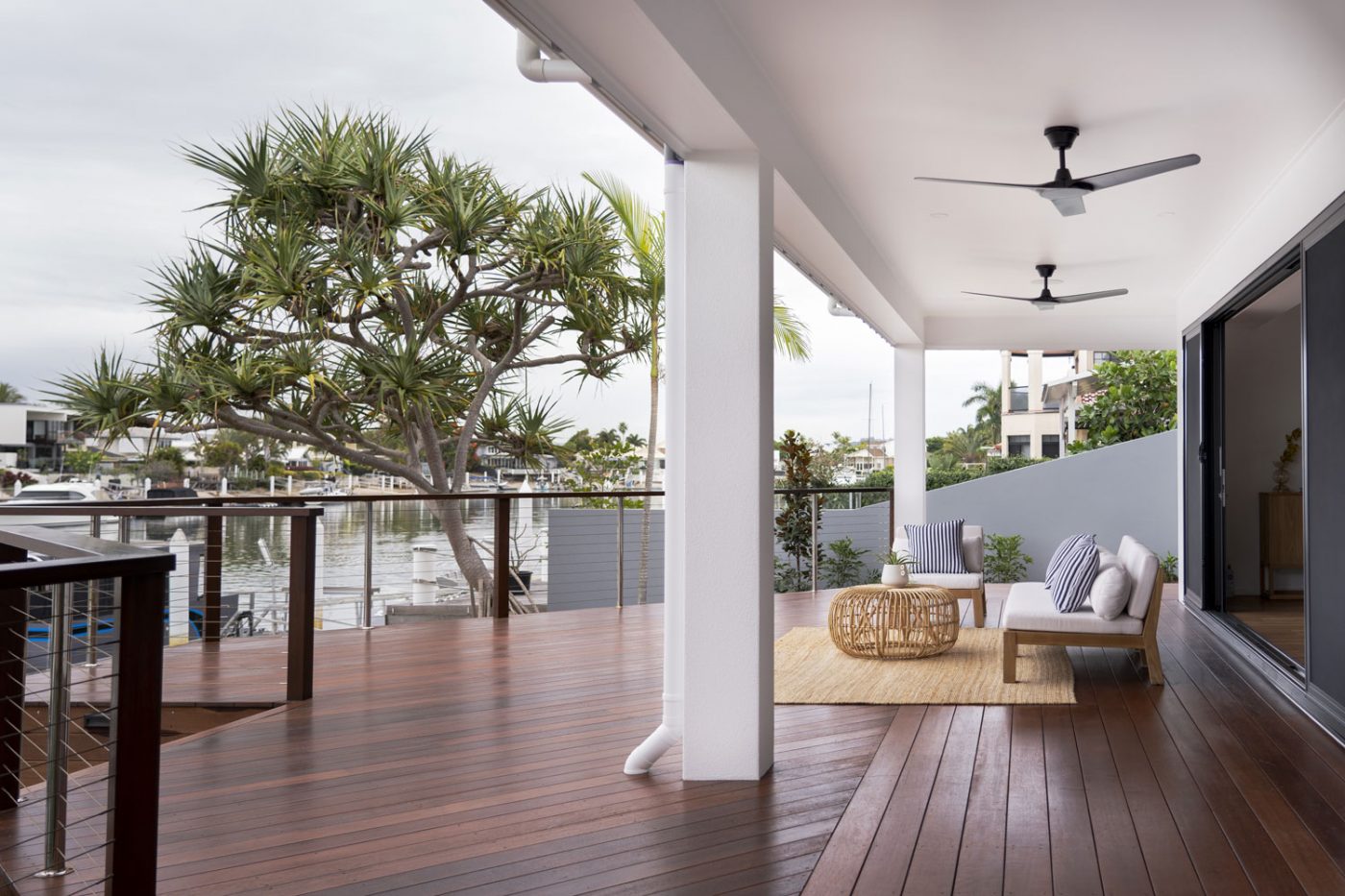 Different Aspects Of Coastal Décor
The following is an overview of the most popular and traditional Coastal Décor style, which some people refer to as American Coastal. With this style comes the freedom to go with a more specific theme, or alternatively, combine Coastal Décor elements with a different style that will work well with it. Note that Coastal Décor has evolved over time to become less literal with a more overall interpretation, subject to how the homeowner or designer chooses to bring the outside in.
(image from pinterest)
If you're going for tropical island Coastal Décor, incorporate more palm patterns or actual palms, natural teak, brighter accents, and tropical motifs like flamingos and pineapples.

Coastal Cottage Décor is a combination of maritime themes with a rustic touch, emphasized with lots of cosy textures and more distressed elements.

Mediterranean Coastal Décor pays homage to Italian, Spanish, and Greek shores with added sun-baked colours, decorative terracotta items, and a splash of metal or black iron accents.
Why We Know You'll Love Coastal Décor
You'll feel like life is one long vacation because your home will ooze beach-house vibes.

Because you'll use a colour palette that's soft and balanced, it will promote a calm and relaxed aesthetic.

It really will feel like you've brought nature into your home.

You can make this style uniquely yours by focusing on the perfect sea motif for you.
How To Decorate Your Coastal Home
There are a number of ways you can use this maritime-inspired decorating style to beautify your home and turn it into a stunning visual manifesto. Your home should not end up looking overwhelming and busy, so we suggest combining just some of these ideas by selecting the ones that resonate with you personally. This way your coastal home will reflect what a connection to the sea actually means to you.
Start With a Sea-Inspired Palette
One of the best parts of Coastal Décor style is that you'll feel as though you're actually at the beach. Consider these: blue and light-blue hues of the sea, the white of tropical sands, beach-pebble grey, sandy beige, and the red, orange, and yellow of a seaside sunset.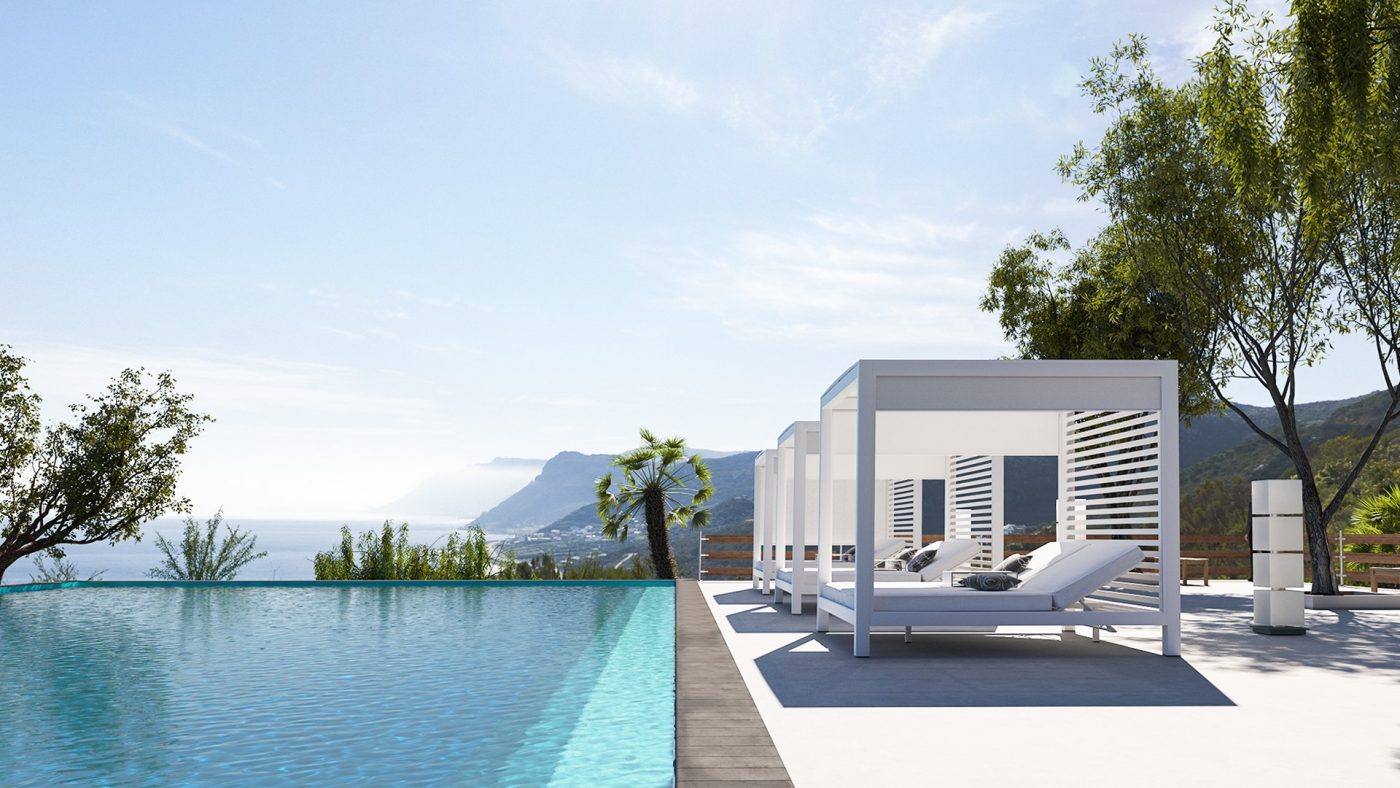 Here are our suggestions on how to harmoniously combine some of these –
Your primary colour should be a neutral colour like beige, white, or a very pale light-blue.

Your secondary colours could be light-blue, blue, and shades of aquamarine.

Your accents can include warmer and bolder shades, from yellow to red.
Go Natural with Materials, Fibres, and Textures
Choosing natural textures seems to be the obvious way of replicating the relaxing feel of summer days at the beach. Here are our suggestions –
The best fabrics for Coastal Décor are linen and cotton. Cotton can also be used for seating slipcovers, which is a very popular element of this style.

A must-have for Coastal Décor style is wooden furniture, either in lighter finishes or painted in one of your colour options. A distressed look will also go beautifully in this style.

Sheer curtains are an easy way to reinforce this style of décor; the alternative is to opt for a nautical or sea-related print.

We like the idea of a few pieces of rattan and wicker furniture to add to the beachside theme.

When it comes to rugs, sisal and jute are popular choices.

And just to complete the look we like to add some seagrass baskets.
Inspiring Casual, Relaxing, and Calm Vibes
Coastal Décor style is all about the casual and relaxed feelings most of us experience when we take a spontaneous trip to the beach, or when we get that rare opportunity to hang out in a real beach home.
White walls and other elements will help to promote a sense of spaciousness and brightness. The aim is to allow as much natural light as possible into your space, and again, this is where sheer curtains come in.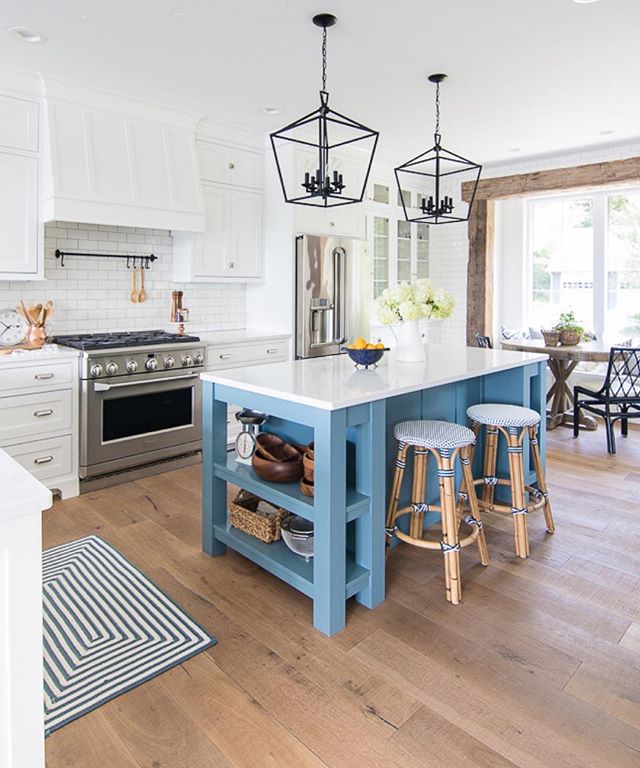 Instead of having a lot of furniture pieces and decorative items, we suggest avoiding a cluttered feel by having just a few. For your furniture pieces, choose simple and more streamlined items. It will stop your rooms looking and feeling so cluttered.
Welcoming Natural Elements
There's a big focus on the sea with Coastal Décor style, which means inviting and welcoming nature into your home. However, we don't mean just any type of natural element, we're suggesting those that are related to the ocean and the beach. This can be achieved with both real items and decorative items created to look just like them. You might choose from starfish, shells, coral, driftwood, or even create a little bit of beach in a glass container with sand and your favourite seashells.
(image from pinterest)
A Nautical Approach and Sea Motifs
Consider adding a sea-inspired variation to some of your practical pieces, like a pair of fish-shaped bookends or cabinets with seahorse knobs. And don't forget to include some sea-inspired prints, like cushions, curtains, throws, and bedsheets.
And while coastal and nautical decors are not the same, you can still add some nautical touches to this style. Consider some recognizable motifs like ropes, steering wheels, compasses, and anchors, and the timeless blue and white, or even red and white, striped patterns.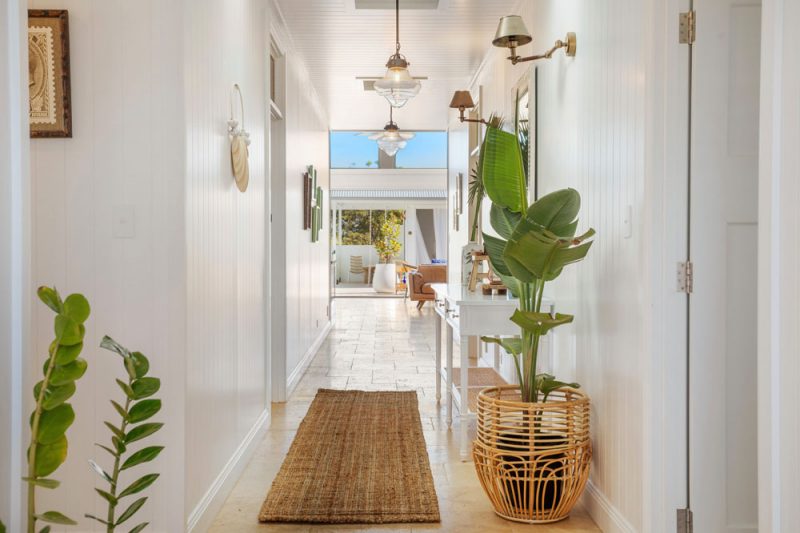 We also like the maritime idea of adding some items that involve rope, and there really are a lot of choices here, from knobs, towel holders, lamp bases, mirror frames, doorstops, and the list goes on. Just be aware of not going overboard when adding nautical and ship-related pieces.
A View of the Sea is a Must!
We know that not everybody lives right on the oceanfront, and that's okay. If you do happen to live on the coast, make sure your ocean or water view is not hidden behind thick curtains. But if you don't have a water view, introduce the ocean-river-lake with a huge picture of your favourite seaside scene or some relevant artwork and/or paintings. You can always fake it with some art – photography with water and clouds is the ideal way to introduce a coastline even when you don't have a water view.
Signature Elements of Coastal Décor Style
Here again are some of our ideas as above, and a few more that will help to create the perfect Coastal Décor style in your home –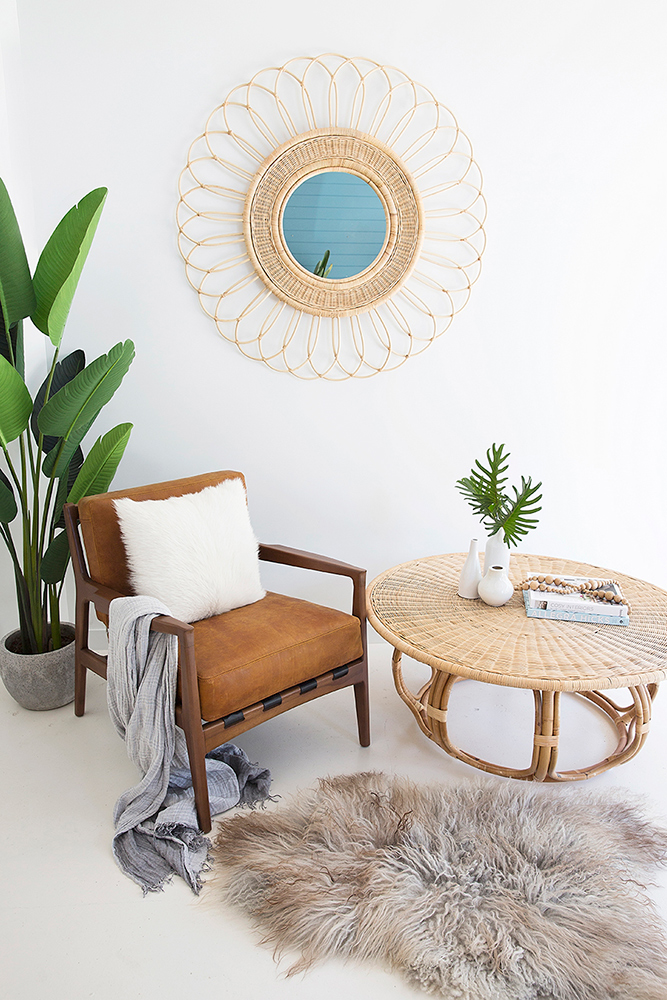 Driftwood pieces

Rope accents

Round windows

Exposed beams

Indoor palm trees

Built-in shelves

Cathedral ceilings
Final Suggestions
Minimalism is key. Let your water views be the focal point of your beach home and forget the clutter. Your house will have a modern, open feel.

Nautical ropes are a classic coastal accent for any home, but don't overdo it. Just a touch will add instant style to your home.

Just one statement piece of seashells is better than having them in every room. One oversized shell will do it!

Choose some upcycled accents, like weathered-looking coastal furniture and old nautical pieces made new again.

If you have a more diverse taste you can still incorporate a mix-and-match approach. Do it carefully and with taste.

We love bamboo! It's a classic coastal style element and can work both indoors and out.

Marine fixtures are in, and can be used in many ways. Consider a ship's wheel, marine wall lights, and rope towel holders.

Add to your coastal statement with coastal classics like ocean scenes, seahorses, sailboats, mermaids, and surfboards. Use these items artfully and strategically, like you would any statement piece.

And if you're one of the lucky ones who has a view of the ocean, all you need is a table to rest your drinks on, a few chairs and a patio, deck, pool, porch, pergola or a beautiful green space. Think style, comfort, beauty and convenience.
or 4 payments of $91.13 with Afterpay
Only 5 left in stock
or 4 payments of $487.31 with Afterpay
Only 5 left in stock