The warmer weather has finally arrived and people are already planning on moving outdoors to not only enjoy the longer, cooler evenings but also to improve their physical and mental health by engaging in all those activities they avoided when it was cold and wet.
Perhaps more than ever, this summer season is sure to be filled with backyard barbecues, patio picnics, and pool parties. The COVID-19 pandemic has forced many people to endure lengthy periods at home, and this has encouraged them to look for new and innovative ways to enjoy their outdoor living spaces.
The pandemic has reiterated what we already knew – but perhaps temporarily forgot – that being outside and enjoying nature in the fresh air has been scientifically proven to improve our mental health. We're now seeing many people making the most of their valuable outdoor spaces, regardless how small or large they may be.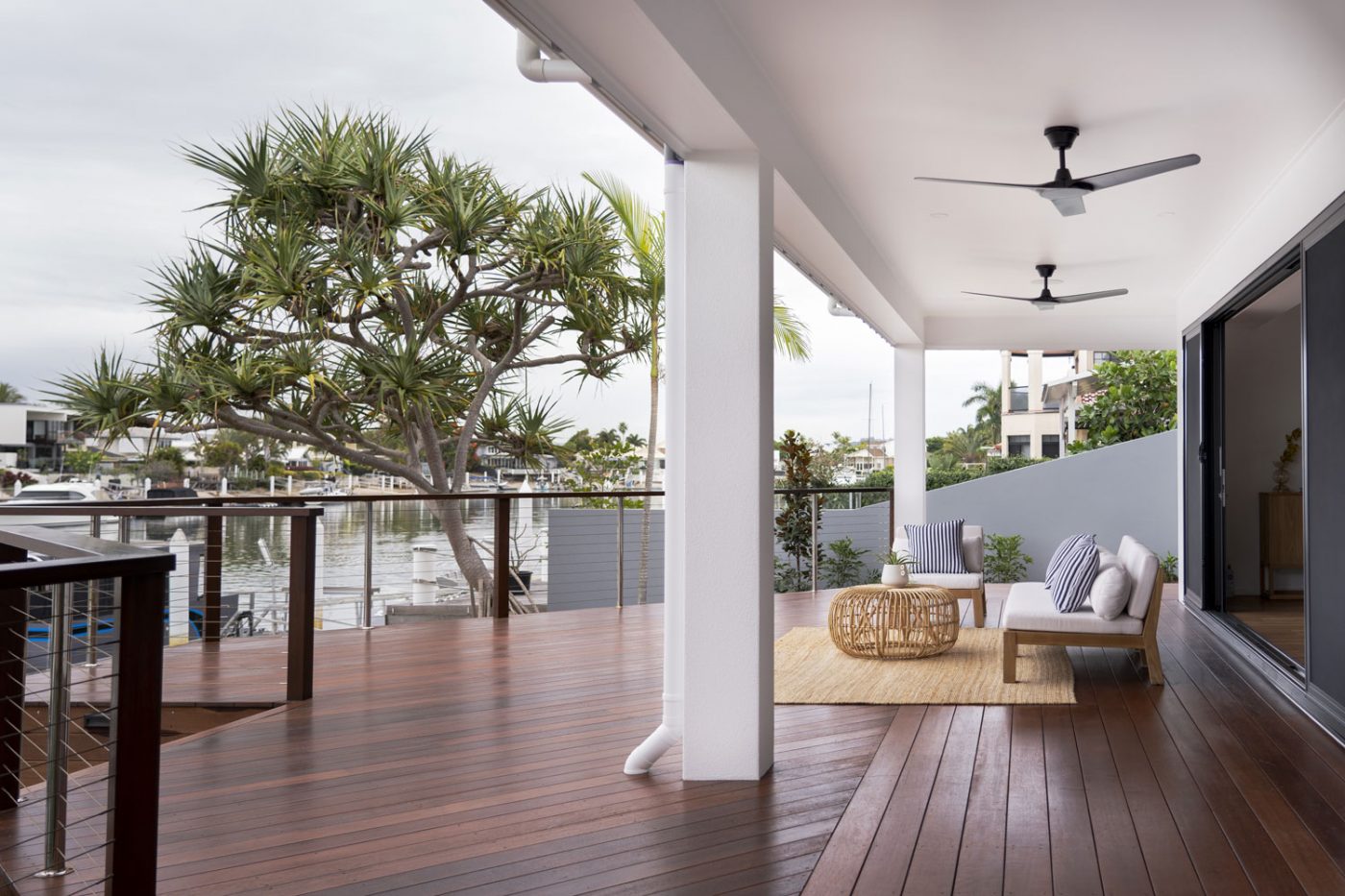 In this post we'll take a closer look at our top outdoor trends for the summer of 2021/22. Perhaps you'll find inspiration to invest in your own outdoor living space and create an area that can be used all-year round.
First, consider how you want to use your outdoor space, then focus on those goals. Create an outdoor dining area if sharing meals outdoors is important to you; if you would prefer a space to relax, then set up that space. Don't stress, and don't try to make it perfect. You'll end up with a space you love if you simply focus on what you really want and need.
No. 1: Back to Nature
It's only natural that, after spending so much time indoors, many of us can't wait to get back outside and return to nature. COVID-19 has encouraged many people to pursue a more sustainable lifestyle and to achieve greater physical and mental health, and this has led to a huge increase in the popularity of outdoor living spaces.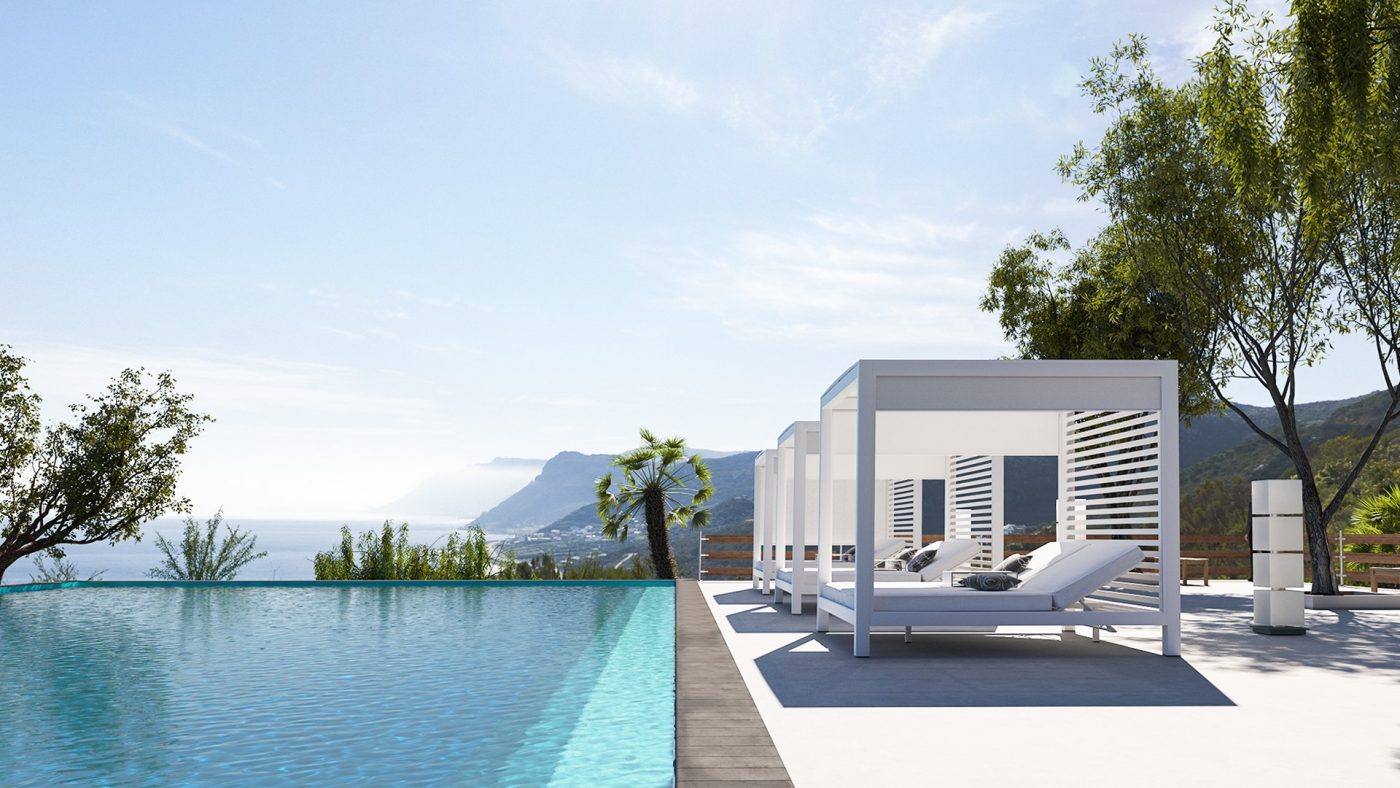 With outdoor furniture and décor furnishings being manufactured from wood, wool, rattan, sisal, jute, and hemp, we're seeing a natural and seamless blending-in with our environment. Also moving outdoors are colour palettes of beiges, whites, and greys, which create a sense of spaciousness and calm.
Capturing our visual interest are a range of textures and finishes, like terrazzo and stunning concrete patterns. At the forefront of this trend are large, grouped planters with different plant species and heights.
No. 2: Smooth Transition Between Indoors and Outdoors
'Biophilic Design' is a term used by gardening and design enthusiasts to describe the use of architecture as a connection to nature. Because the majority of us have spent a lot of time at home during the pandemic, creating a natural and smooth flow between indoors and outdoors will not only provide a great mental boost, it will also maximise your home's living area.
The easiest way to create a smooth transition between your indoor and outdoor areas is to arrange your furniture as if these areas were the one room. When you treat both areas as the one room you're essentially binging the outside in – at the same time you're creating a large, usable living space.
To create the perfect marriage between your outdoor and indoor areas we suggest using the same fabrics and flooring in both areas. Today, outdoor fabrics work really well for smart, comfortable indoor living, plus they protect these areas from spills and stains from pets and small children.
We've seen a huge improvement in the quality of outdoor furniture in recent years and many people are now using outdoor furniture inside. In fact, in terms of design details and comfort, outdoor furniture easily rivals the furniture we typically see indoors. Using outdoor furniture helps create a smooth transition between indoor and outdoor spaces, thus creating an easy flow between the two.
No. 3: Encourage Sustainability
More and more people today are considering their environmental impact and directing their attention to sustainable timber furniture. They want to know that any timber products they purchase are ethically sourced. This not only applies to timber products; shoppers are also choosing other items manufactured from recycled and sustainable materials. Timber products with FSC (Forest Stewardship Council) accreditation show that they have come from a sustainably and responsibly-managed forest. You'll notice that these products are marked with a 'tick tree' logo.
No. 4: Extend Your Outdoor Living Season
The most popular outdoor upgrades include accessories, furniture, and add-ons to ensure families and guests can stay outside longer and utilise the outdoor area throughout the year. Amenities such as heat lamps, built-in or freestanding fire pits, fans, and misting systems are popular products for extending the outdoor living season. Added amenities like lighting, throw blankets, and outdoor rugs provide extra comfort during cooler evenings.
Firepits have become extremely popular over the past few years because they replicate a camping experience whilst still in the comfort of your own backyard.
Choose furniture items that have multiple functions, like a side table that doubles as extra seating. Consider ceramic garden stools, and note that concrete and metal stools come in a wide range of style options, textures, and shapes; plus there's a wide range of patterns and bold colours to choose from.
No. 5: Divide Your Space Into Zones

Today we're seeing people with larger outdoor areas divide their outdoor space into zones, instead of using it as one outdoor space. With zones, each space has an individual function, such as exercising, cooking, dining, lounging, playing, and so on. Each zone is furnished accordingly, with perhaps a dining set and outdoor rug in the eating area, and a lounge set in the relaxation area.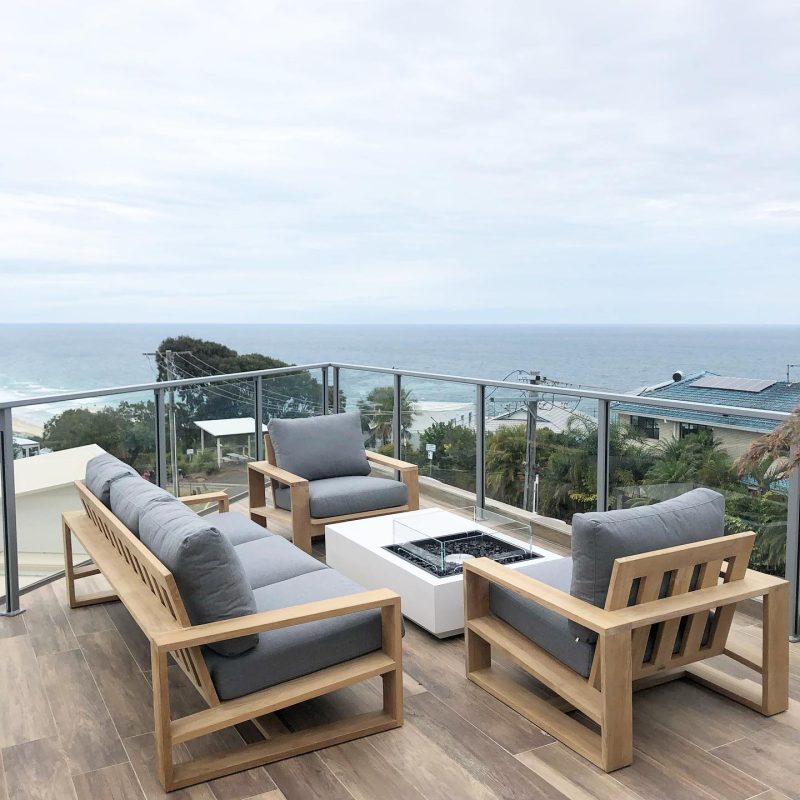 No. 6: Be Adaptable
People who live in smaller homes and apartments often choose flexible, small-space, multipurpose outdoor furniture and accessories to help maximise their outdoor space. Besides relaxing, socialising, and playing outside, people today are also exercising, working, and meditating outside, so they look for items to maximise use of their outdoor space to it's full extent. Foldable furniture, extendable tables, adjustable daybeds, and modular seating all help people adapt their outdoor furniture items to suit their spaces and their needs. These items are especially useful for balconies and other compact outdoor spaces.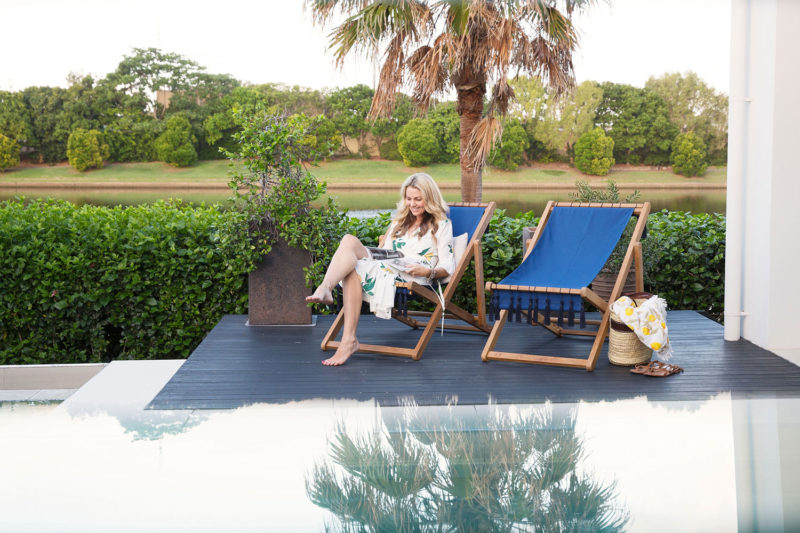 No. 7: Create a Holiday Vibe
The COVID pandemic has created lockdowns and travel bans, meaning many people have been banned not only from travelling away from home, but also from visiting their favourite restaurants and bars. This has led some people to create outdoor spaces that 'feel' like a holiday away from home. They have done this with clever décor schemes, resort-style furniture, spa-style fixtures, and cocktail bar set-ups, making their outdoor space a relaxing but exotic retreat.