The average person spends around 8-hours sleeping – or attempting to get to sleep. This amounts to one-third of our entire lives, or almost 300,000 hours during a lifetime! So, while that sounds perfect, it's not always as perfect as it sounds. Did you know that about 60% of Australian adults struggle to fall asleep, stay asleep, or wake up too early? That's a lot of restless Australians! It's also a lot of frustrated, weary people trying to prepare themselves for their upcoming busy day.
This topic has been covered many times over many years, but the problem still persists. What are we doing wrong? Let's start by discussing how much good quality sleep we actually need.
Adults typically need somewhere between 7 and 9-hours of restful sleep every night.

Children and teenagers need more because their bodies are growing and developing, so they need somewhere between 8 and 11-hours sleep each night.

As we age, our bodies slow down and we tend to need less sleep.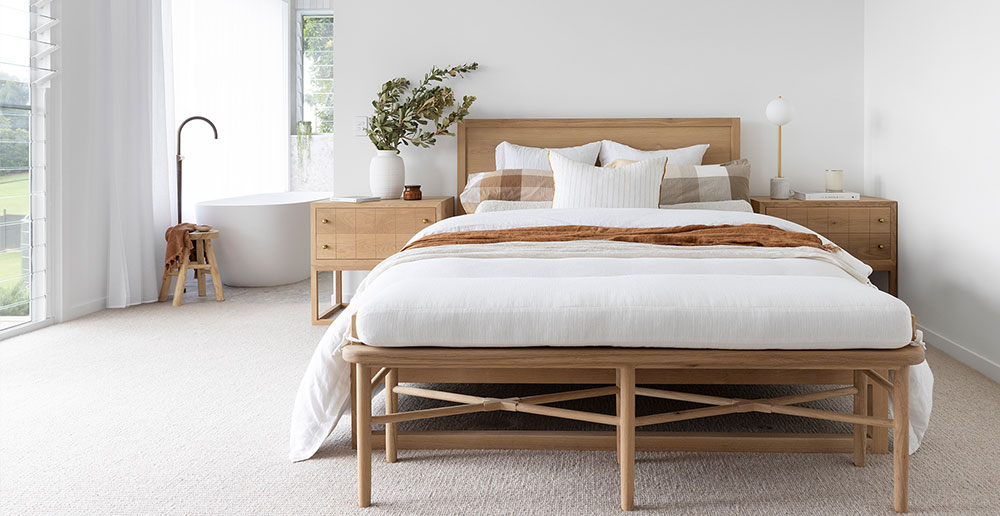 Of course, these are only general guidelines and the answer depends on your own circumstances and any health issues you may have. If you have been struggling to enjoy a good night's sleep for a long time, please discuss this with your medical practitioner.
Given the demanding nature of modern life, it's not surprising that people are struggling to relax. Between work, family, and social obligations, it can be difficult to find time to relax and wind down before bed. However, we do know that getting a good night's sleep is crucial for both our physical and mental health. So what can we do to make sure we get the rest we need?
Let's quickly go through the factors we know affect the quality of sleep –
Try to stick to a regular sleep schedule as much as possible. Our bodies operate on circadian rhythms, and sleeping at the same time each night helps to keep these rhythms in sync.

Create a relaxing bedtime routine and stick to it. This might involve taking a warm bath, reading a book, or doing some light stretching.

Make sure your bedroom is dark, quiet, and cool – these are the conditions that are conducive to good quality sleep. Try to set your room temperature between 15 and 20 degrees Celsius. We also suggest using blinds or block-out curtains to keep any lights or the morning sunshine at bay until such time as you're ready to rise.

It's important to avoid caffeine and alcohol before sleep, as they can disrupt your natural sleep cycle (more on this below).

Your bedroom should be completely quiet. If you need some white noise you could put on something that's non-stimulating and soothing.

Your bedroom should be used solely for sleep. All other activities and distractions should be left elsewhere.

Don't check through your work emails prior to going to bed. Instead, sit back, relax, and listen to some non-stimulating music.

Maintain the same sleep schedule each and every day. This also includes weekends. This helps your body recognise when it's time for sleep.

Create a 3-minute pre-bedtime routine and stick to it.
Let's now further explore factors that negatively affect good sleep patterns –
Exercise – and Sleep
Most people know that exercise is good for your health, but you may not realize that it can also help you get a good night's sleep. Exercise helps to promote deep, restful sleep by making the body tired and releasing endorphins. Endorphins are chemicals that interact with receptors in the brain to produce a sense of euphoria and relaxation.
In addition, exercise helps to regulate the body's internal clock, or circadian rhythm. This clock controls when we feel sleepy and when we feel wide awake, and it's affected by exposure to light and dark. By exercising during the day, we signal to our bodies that it's time to be awake and alert. As a result, we are more likely to feel sleepy at night when it's time to go to bed. So, if you're having trouble getting a good night's sleep, try adding some exercise to your daily routine.
Research reveals that having a regular exercise regime reduces the amount of time it takes to fall asleep by half; it also increases total sleep duration by 18%, so as you can see, exercise is vitally important for those who struggle to get a good night's rest. However, keep in mind that you must exercise at the right time. It's recommended that you refrain from any exercise for at least three hours before bedtime because the exercise will increase your adrenaline, body temperature, and your heart rate.
Caffeine, Alcohol, and Nicotine – and Sleep
Caffeine, alcohol, and nicotine are all substances that can interfere with our sleep.
Caffeine is a stimulant that can keep you awake and make it difficult to fall asleep. Caffeine helps to wake you up and boosts your energy, so it's no surprise that it makes falling asleep harder.
Alcohol may make you drowsy and initially help you fall asleep, but it actually decreases the overall quality of your sleep and makes it more likely that you will wake up during the night.
Alcohol is a depressant and can make you drowsy. Studies reveal that when you drink a large amount of alcohol before going to bed it can lead to delayed sleep onset. The extra work that the liver has to do to metabolise means you'll have a lower quality of sleep.
Nicotine is also a stimulant and can cause insomnia and disturb your natural sleep cycle. As a stimulant, Nicotine can affect the neurotransmitter levels in your brain, which makes it harder to fall asleep. It also makes it harder to stay asleep and access REM sleep.
All the above should be avoided for a minimum of 3-hours prior to preparing for sleep. Chamomile tea is an excellent, relaxing beverage to enjoy before bed, and of course, reading a relaxing book is what many people use as their go-to method for preparing for sleep.
Your Bedding – and Sleep
A comfortable bed and good quality bedding can have a very positive effect on our quality of sleep. The right bedding will be comfortable and breathable; in contrast, poor quality bedding can be scratchy and uncomfortable, making it difficult to get a restful night's sleep. Bed sheets are one of the most important components of bedding. They should be soft and smooth, with a tight weave that helps to prevent dust mites and other allergens from getting trapped in the fabric. Pillows are another important consideration. They should be supportive and firm, but not so hard that they cause neck pain.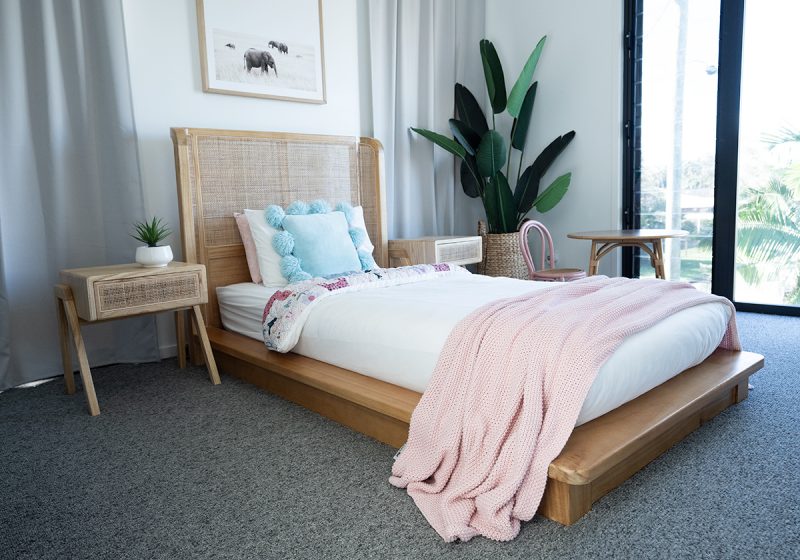 For good quality sleep, your mattress should be updated every five to eight years. Note that there's no right or wrong bedding or mattress, it's whatever works best for you.
Most people don't think twice about their pillow, but it can actually have a big impact on the quality of your sleep. For example, pillows that are too soft or too flat can cause neck pain, and pillows that are too thick can make it difficult to breathe. The best pillow for you will depend on your sleeping position.
If you sleep on your back, you'll want a pillow that provides support for your head and neck. A down or feather pillow is a good option as it can be adjusted to provide just the right amount of loft.

If you sleep on your side, you'll want a pillow that fills in the space between your head and shoulder, so look for a pillow that's fluffy and firm.

If you sleep on your stomach, you'll want a thin pillow that won't keep your head elevated.
No matter which pillow you choose, make sure to wash it regularly to keep it fresh and free of dust mites. By making a few simple changes to your bedding, you can enjoy a better night's sleep.
Bathing – and Sleep
When it comes to getting a good night's rest, one often-overlooked factor is our bedtime routine. In particular, taking a bath before bed can have a significant impact on our sleep quality.
There are a few different ways in which bathing can improve your sleep. First of all, the act of bathing can help to relax your muscles and ease tension in the body. This can lead to a decrease in overall stress levels, which can in turn make it easier to fall asleep. Furthermore, the warmth of the water can help raise your body temperature, which has been shown to promote drowsiness. Finally, the simple act of taking a bath can serve as a cue to your body that it's time to wind down for the night. When combined, these effects can result in a better night's sleep.
Decluttering – and Sleep
Most of us are familiar with the feeling of being overwhelmed by a messy and cluttered home. It can be difficult to relax in an environment that feels chaotic and out of control. According to some experts, this type of stress can also take a toll on our sleep. A good night's sleep is crucial for our physical and mental health, and research has shown that clutter can interfere with our ability to get enough rest. In addition, clutter can increase levels of cortisol, the stress hormone, which can further interfere with our sleep.
In a recent study, it was revealed that women who said their home was cluttered and/or contained unfinished projects were much more likely to suffer from insomnia and other sleep problems. Aside from promoting better quality sleep, decluttering has many, many other great health benefits.
Bedside Tables, Dressers and Drawers
$

999.00
or 4 payments of $249.75 with Afterpay
Only 1 left in stock