A coffee table is a type of table that's typically placed in living rooms or other common areas in a home. Coffee tables come in a variety of shapes and sizes, but they all serve the same purpose: to provide a surface for coffee cups, magazines, and other knick-knacks. Coffee tables are usually made from wood or glass, and they often have storage compartments or shelves for added convenience. They can also be used as a temporary workspace for crafts or projects. In addition to being functional, coffee tables can also be stylish accents in any living room. Whether you prefer a sleek and modern design or a more traditional look, there's a coffee table out there that's perfect for your home.
Coffee tables are usually low to the ground and have a flat surface. They often have decorative features such as drawer pulls or legs, and they can be made from a variety of materials, including wood, metal, or glass. While coffee tables are typically used for aesthetic purposes, they can also serve a functional purpose by providing extra storage space. Most coffee tables have at least one shelf or drawer where items can be stored. Some coffee tables also come equipped with built-in features, such as lamps or clocks.
A Coffee Table In Your Living Room
The coffee table is often the centrepiece of the living room. It's a great place to put your feet up, display photographs, or simply enjoy a cup of coffee. When choosing a coffee table for your living room, it's important to consider both style and functionality. Do you want a sleek, modern table or a more traditional piece? What type of materials do you prefer? And how much storage space do you need?
After you've found the perfect sofa and chairs for your living room, the coffee table is the most important piece to choose. It sets the tone for the rest of the room and can make or break the look you're going for. If you want a cosy, inviting space, go for a coffee table with a soft, rounded shape and plenty of surface area for books, magazines, and coffee cups. If you're looking for something more modern, try a sleek glass or metal coffee table. And if you need extra storage, choose a coffee table with built-in shelves or drawers.
Once you've decided on the perfect coffee table for your home, it's time to accessorize. Throw a few books on top, add some candles, and voila! You've created a stylish and inviting living space.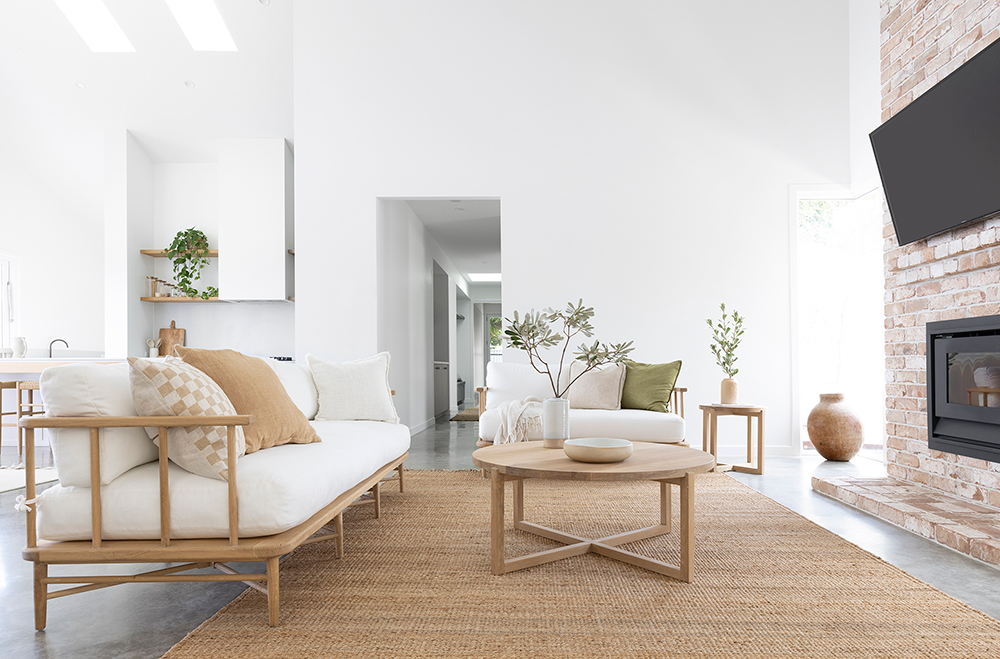 Every living room needs a coffee table, so let's go through the basic steps for getting the right coffee table for your space.
No. 1: Coffee Table Size
A coffee table should be approximately the same height as the sofa cushions. When it comes to coffee table length, aim for something that's two-thirds the length of your sofa. The width of a coffee table should be half the sofa's width. A coffee table that's too big or too small will throw off the symmetry and proportion of a room, making it feel out of balance. When measuring up, allow for your coffee table to be between 14 and 18 inches away from the seating.
No. 2: Coffee Table Shapes
When choosing a coffee table, it's important to consider its shape. The most common shapes are rectangular, square, oval, and round. Each has its own advantages and disadvantages. For example, a rectangular coffee table is great for a large living room with plenty of space for guests to move around. However, it can feel cold and formal in a small space. A round coffee table is more versatile and can be adapted to any size room. It's also ideal for entertaining because it's easy for guests to reach everything on the table.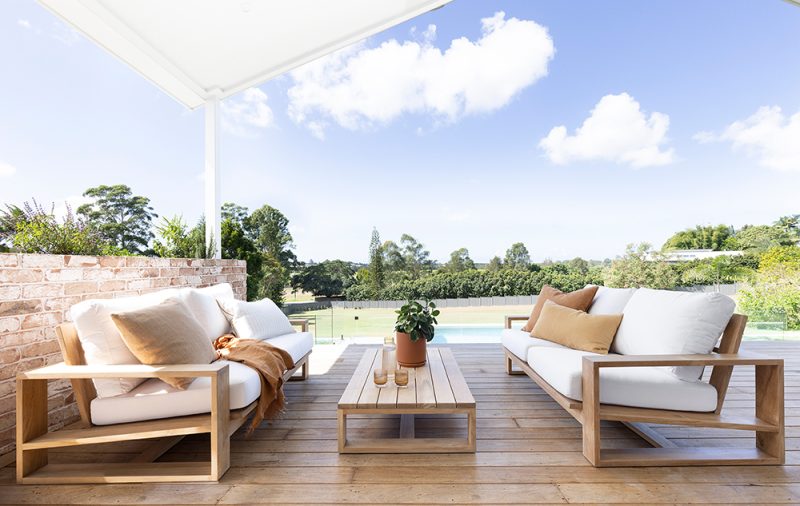 One of the most important elements of design is achieving a sense of balance. This can be done by balancing different colours, textures, and shapes. When it comes to shapes, we often like to balance round and square shapes in a space. For example, if you have a coffee table with square corners, you might want to add a lamp with a round base. Or if you have a sofa with rounded armrests, you might want to use a coffee table with sharp angles. By mixing and matching different shapes, you can create a space that feels both visually interesting and balanced.
No. 3: Coffee Tables And Different Finishes
A coffee table is more than just a place to rest your coffee cup. It's an important design element in your living room, and the surface you choose can make a big difference in the overall aesthetic. There are several different materials commonly used for coffee table surfaces, each with its own distinct advantages.
There's a wide range of materials and finishes available for coffee tables. While the type of coffee table you choose will ultimately be a matter of personal preference, there are a few things to keep in mind when making your selection. If you plan on using your coffee table as a place to rest your feet, then a softer material like wood or leather may be more comfortable. However, if you plan on using your coffee table as a surface for dining or working, then a harder material like glass or metal may be a better choice.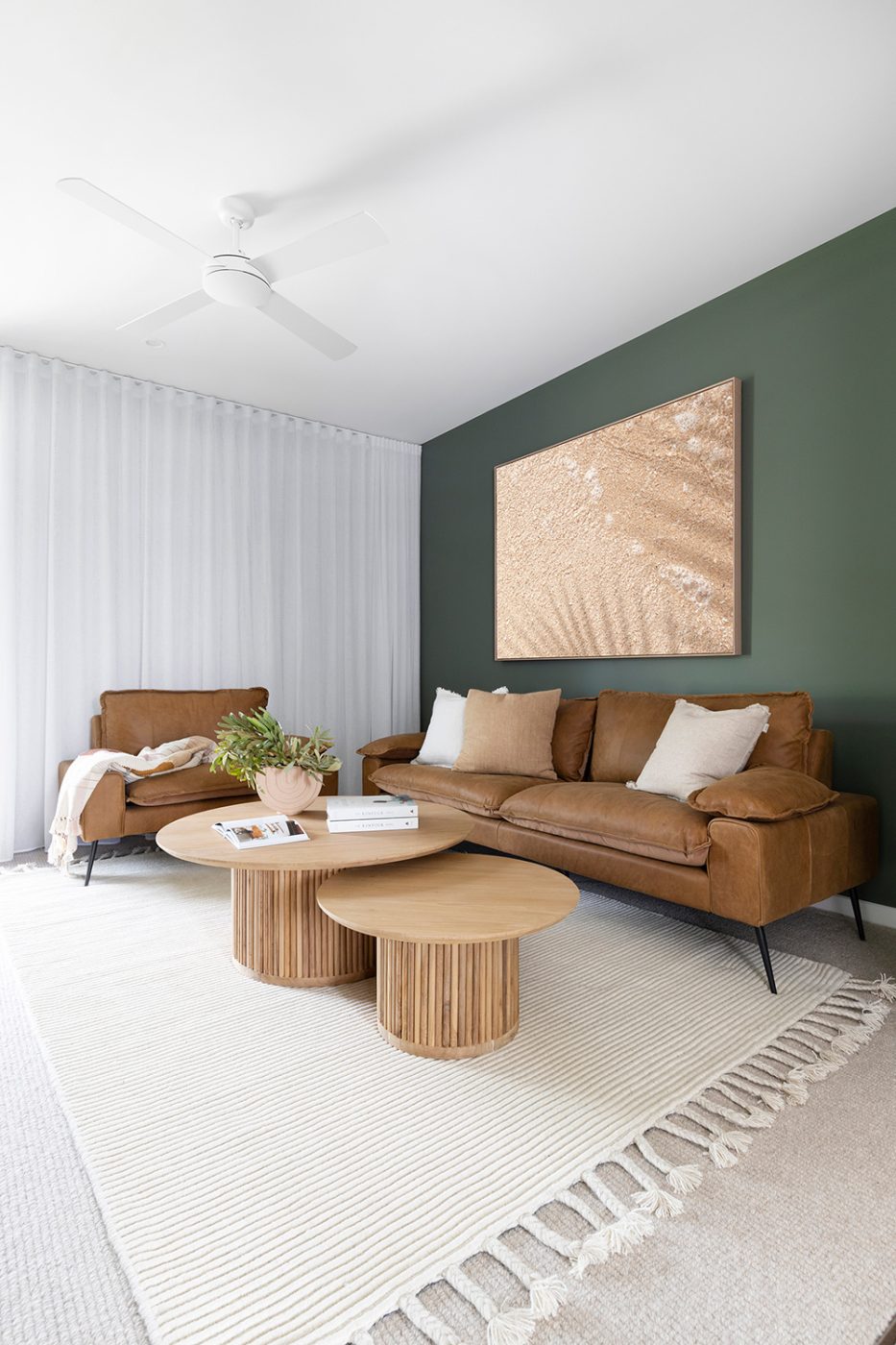 Glass is a popular choice for coffee tables because it has a clean, modern look and it's easy to keep clean. Wood is another popular option because it's classic and versatile. You can find wood coffee tables in a variety of different finishes to match your existing furniture. If you're looking for something unique, metal or stone coffee tables can make a statement in any room.
No. 4: How To Style Your Coffee Table
A coffee table is often the focal point of a  living room and can be a great way to express your personal style. One simple way to style your coffee table is with a tray. A tray can help to corral items on the table, and it can also provide a surface for displaying items like candles or vases. You can also use a tray to create an anchor for your coffee table styling. For example, if you have a large tray, you can place it in the centre of the coffee table and arrange smaller items around it. Make sure all coffee table accessories are kept low so they're easy to see over the top.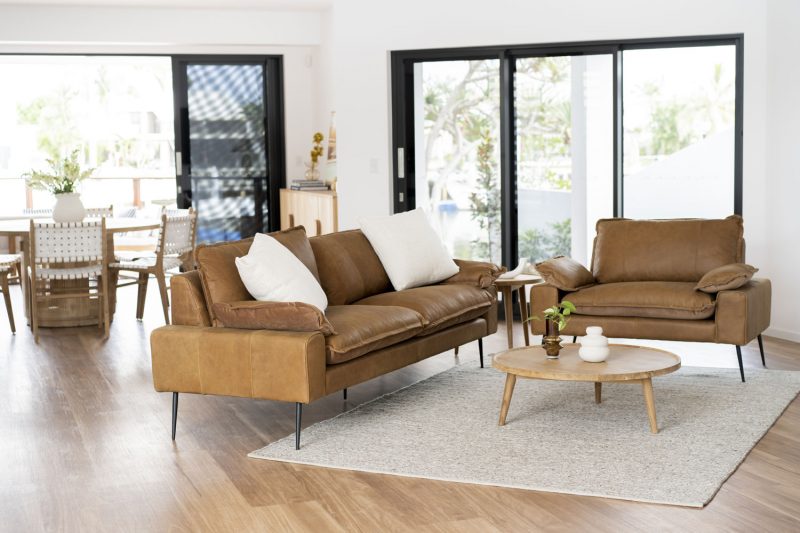 Another way to style your coffee table is with books. Use coffee table books that compliment your decorating style, and stack them on top of each other or arrange them neatly side by side. In addition to providing height, books are also a great way to add colour and texture to your coffee table styling.
A coffee table with a lower shelf is the perfect storage solution for books and other items, like a tissue box and coasters  The lower shelf provides additional space for storage, while the raised top keeps objects within easy reach.
A coffee table with storage is another option worth considering. This type of table usually has shelving or drawers built into the design, providing a place to tuck away magazines, blankets, and other items.
No. 5: Alternatives to a Coffee Table
While a coffee table is a popular and practical piece of furniture, it's not the only option for filling the space in front of your sofa. If you're looking for something a little different, why not consider using an ottoman? It can be used for extra seating, or as a footrest. Plus, it's easy to move around, so it can be repositioned as needed.
A nesting table set is another versatile option. These tables can be arranged together or used separately, depending on your needs. They're also easy to move around, making them ideal for small spaces.
No. 6: Coffee and Tables and Sectionals
While a coffee table is a type of table that is typically placed in front of a sofa, a
sectional is a type of couch that's composed of multiple sections. Sectional couches usually have at least three sections, which can include a chaise lounge or ottoman.
If you already have a sectional in your living room, you may have a different approach to choosing a coffee table. Sectionals typically have a chaise on one, sometimes both ends, which means you may not need a coffee table on which to rest your feet. This means you have the freedom to choose a glass or metal coffee table, and you may even go for a smaller one.
Australians Love Their Coffee Tables!
There's just something about coffee tables that we can't help but love. Maybe it's their versatility – they can be used as a place to rest your coffee cup, a spot to stash your TV remote, or even an impromptu dining table when friends come over. Or maybe it's their style – coffee tables come in all shapes and sizes, from sleek and modern to warm and rustic. Whatever the reason, coffee tables are a staple in many Australian homes. And we think that's something to celebrate!