The sofa is arguably one of the centerpieces of most rooms. It's where people gather and where they love to spend time, entertain guests or relax. For this reason, having the right sofa for your space can be incredibly important. It's not only about comfort. As you know, even the smallest sofa is a fairly large piece of furniture in the scope of a room. It will inevitably play a huge part in the feel and vibe of the room, so it can be great to make sure that it fits your aesthetic choices and overall ambience. Keep reading to learn more about how to pick the best sofa option for your home.
Understand your needs.
It's important to understand what you want out of your sofa. The market offers an incredibly broad range of options, with different sizes, models, materials and concepts to fit pretty much any requirement. Before you pull the trigger on a brand-new sofa, it can be a very good idea to research your options and ask yourself a few fundamental questions. Are you mainly looking for something durable and comfortable that your family can rely on? We all know how children love to jump on the sofa and how pets can scratch them, so you should consider all of these elements in your lifestyle. Perhaps you are looking for something more guest-oriented, or do you host people frequently, even overnight? A sofa bed can be a good alternative. Ultimately, a sofa isn't just decorative, it should definitely match your lifestyle and needs. Having said that, you definitely shouldn't't compromise on looks! The ideal sofa will give you a "best of both worlds" scenario, looking great and serving you well.

Focus on durability
Most sofas aren't cheap, so you should focus on the importance of the durability factor. Although some price tags might be hefty and intimidating, it is important to consider whether it might be worth it to spend more to get a more durable sofa made with quality materials that will stand the test of time. A cheap sofa might look stunning and feel comfortable when you get it, but its fit will loosen over time as people use and abuse it. There is no escaping that one drink that one day will be spilled or that one guest who will be heavily ended when sitting.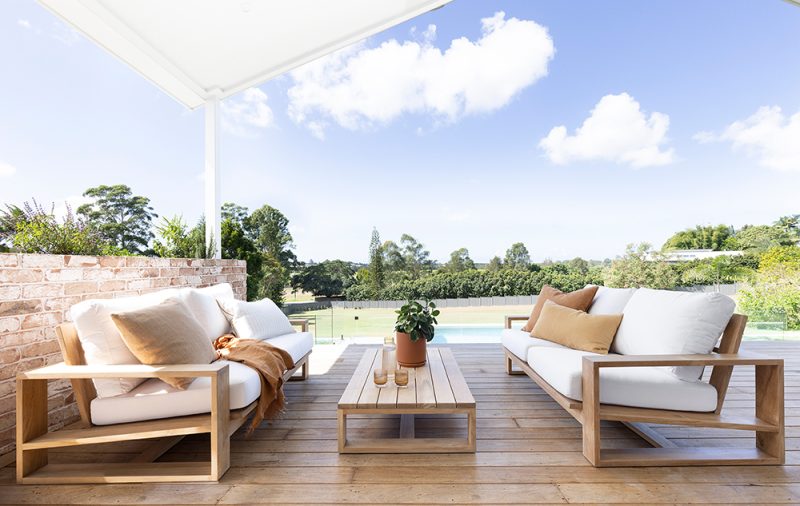 Materials and accessories in relation to design choices.
The material plays a significant role in the look and feel of the sofa. Speaking on the aesthetic side of things, it is critical for any large piece of furniture to truly match the style of your room. This also includes sofas. If you go for a traditional vibe, you might be at home with wooden or metal accessories, such as legs and frames. The type of fabric you use will also play a huge role. Are you going to go for something smooth and glossy or for something more natural and textured? Leather and vinyl can be good choices in some situations, and there are so many colour options out there. It's also important to consider your accessories. Pillows, in particular, can really affect the look of a sofa and its comfort and also give the room some nice highlights. Some people like to use pillows that match the colour of the sofa to give it a minimalistic vibe, while others love to "play" with patterns, colours and textures" as to allow the pillows to become visual accents in the room. The shape of the sofa can really help things gel as well. For instance, a round back can give off a nice retro vibe. On the other hand, a shorter, rectangular back has a more modern feel that also looks smart and sleek effortlessly. If you like an Eastern visual twist or love patterns and designs, you should definitely check out some upholstered sofas, which come in with some beautiful designs and patterns. It is also possible to buy sofa covers to put over your existing couch if you want to change the look of a sofa you already have without necessarily buying a new one.
Consider how many people you need to accommodate.
Making sure you have a large enough sofa to accommodate your guests can be incredibly important. If you are looking for a cozy sofa that will fit a small room, city loft or apartment, a loveseat might be the way to go. This two-person sofa offers a great alternative to couples looking for a comfortable couch on a small footprint. If you're planning on accommodating more people, you should consider something that's a little larger. Most larger sofas are designed for 3 to 4 adults, and they provide a snug fit for the average family and their guests! If you have many people over or share your space with a larger number of people, you should also consider matching lounge suites, which are beautiful and versatile in their own right. More importantly, size requirements will also depend on the size of your room.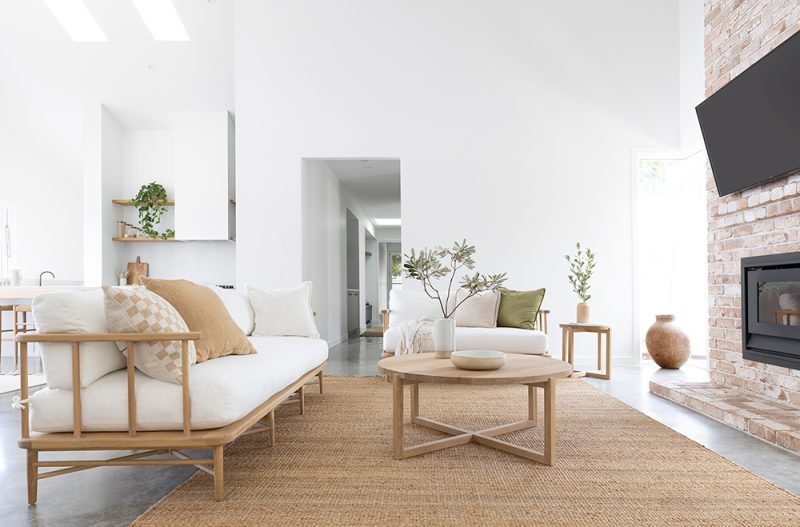 Given that sofas are fairly large, they must fit the size and style of the room. Otherwise, you might end up in a space that looks cramped and uncomfortable. As you know, a cluttered space might feel chaotic and messy, so we definitely want to avoid the sofa "swallowing" so much room real estate. Balance is key when it comes to accommodating people and staying true to the proportions of your room.
To conclude, these simple tips will enable you to make a more informed decision when selecting your couch.
Take your time and consider all your variables, so you'll be able to enjoy a much better experience and have a quality couch that will last you a lifetime. If you "play your cards" the right way, you'll be able to really make a difference with a sofa that will look as good as you deserve it while also providing excellent comfort and sturdiness.