Rattan is a beautiful and iconic natural material. It is named after a genus of highly sustainable plants and it is perfect for various decorative and building purposes. While on the surface, rattan might look similar to bamboo, there are many differences. Rattan isn't a wood per-se but more like a fibrous material that can be woven into beautiful shapes and textures. In addition, the plants this material is made from are very easy to grow in an environmentally friendly way. In addition to that, rattan is pretty much a set-and-forget material. It doesn't require a lot of cleaning besides the occasional dusting, and it is more durable than it might appear.
Are you intrigued already? If so, keep reading to learn more about seven fantastic ways to style your home using rattan. This material has a lot of potentials, and it is becoming increasingly sought-after. It's easy to see why!
01 – Go seasonal.
Rattan is an amazingly versatile material that works well for many seasonal accessories. Outdoor lounges or chairs scream summer, but rattan can also be used for stunning wintery indoor coffee tables, for instance. The possibilities are truly endless. While the idea of seasonal home decor might be novel to some people, it can be an amazing way to spice things up.
02 – Use rattan for highlights.
Rattan is a stunning material that can bring a room to life with its unique vibe. If you want to subtly highlight certain elements in your room's design, try implementing some rattan here and there to build a unique theme.
03 – Nature pairs well with nature.
As mentioned earlier, rattan is a natural material. As such, it really pairs well with other natural elements! Try having some plants and greenery alongside it, or complement wooden furniture with rattan. It's a match made in heaven.
04 – Outdoor and indoor use.
Rattan is perfect for indoor use. However, most rattan items are durable enough that they can seamlessly withstand outdoor use. In fact, they're sometimes even more suited for this particular purpose since they're quite resilient to weathering.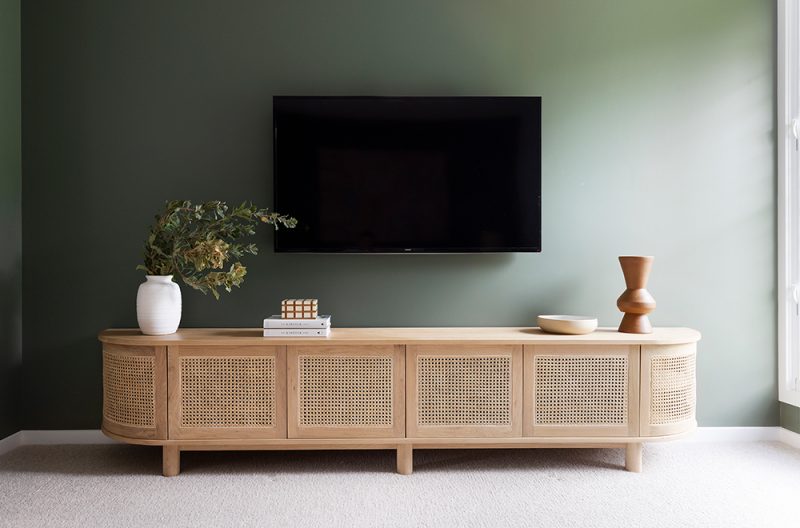 05 – Be playful and try different things.
Rattan accessories and small items can actually be amazing if you want to spice things up and try new things. The great thing about rattan is that it can bring a touch of youthfulness to almost any space without giving up on the classy element of your look. For instance, rattan dining chairs can be absolutely stunning. They can really work in a formal dining room and bring a more contemporary vibe to the table (pun intended!)
06 – Try some rattan alternatives.
There are many amazing alternatives to rattan. If you want to try a different approach, cane and wicker can be really good as well. They functionally serve the same purpose as rattan and fit within similar design contexts. Still, they offer a different flavour that might match the vibe you're after to perfection.
07 – Experiment with matching colours and materials.
Like many natural materials, rattan works so well with a wide range of colours, textures, and other materials. It's always a good idea to experiment and see where you can fit some rattan details within a larger design context. Rattan is very versatile because it can seamlessly thrive within various design concepts. Whether you're looking for a stylish Hamptons style or a minimalistic twist, rattan could fit the brief to perfection.
These are only some of the many ways you can explore the wonderful world of rattan. This remarkable material is incredibly versatile, durable and stunning, and it has a distinctive look that works well in many scenarios.