It's not an easy feat decorating a child's bedroom. You have to consider the current age of your toddler, always remembering that it won't be long before they outgrow their cute little room and suddenly they're an independent pre-teen-teenager with their own tastes and opinions who needs their bedroom to reflect their own interests and who they are.
So, your toddler's room needs to be a safe space where they love spending time, while also being a practical room that can handle endless hours of play – all the while adapting as your child grows. What's the solution? Fortunately, it's easier than it sounds. By investing in just a few key pieces and making clever updates with paint, accents, and fun textiles, you can create the perfect bedroom for a child of any age.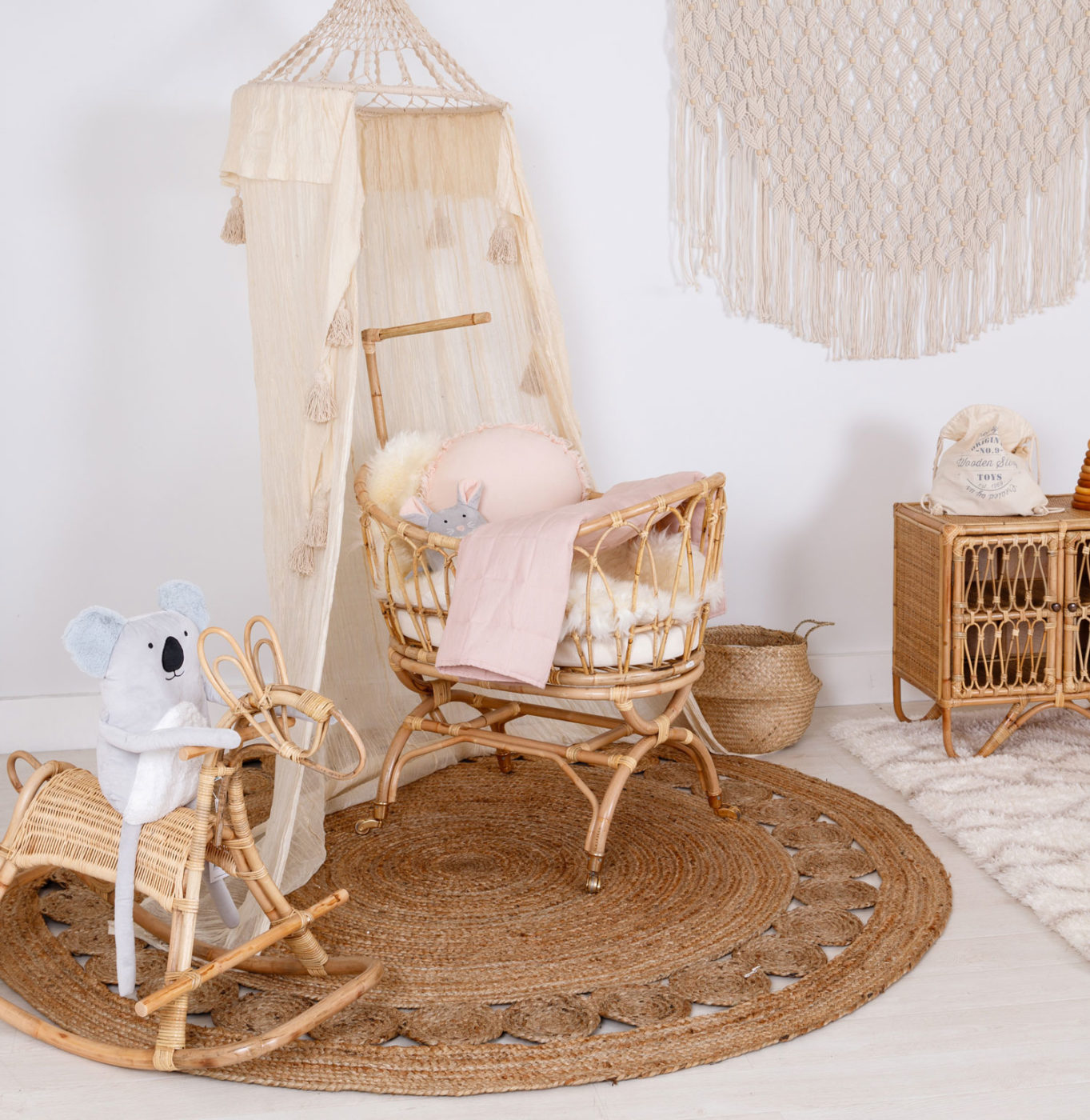 Start with Good-Quality Basics
Large bedroom items, like furniture and rugs, can be a big investment, so we suggest you begin with well-made, quality styles that will last and look great for many years to come.
The Bed: A newborn moves very quickly from a bassinet to a cot, and soon your toddler will be ready for a big kid's bed. Consider long-term when choosing your child's bed. It should be a high-quality furniture piece that will look good for many years to come. Perhaps you'll select twin beds for a shared room (great for sleepovers) or a queen-size bed for a more spacious option. Then, once your children have left home you'll have a ready-made bedroom for when they return for visits, not to mention the perfect suite for house guests.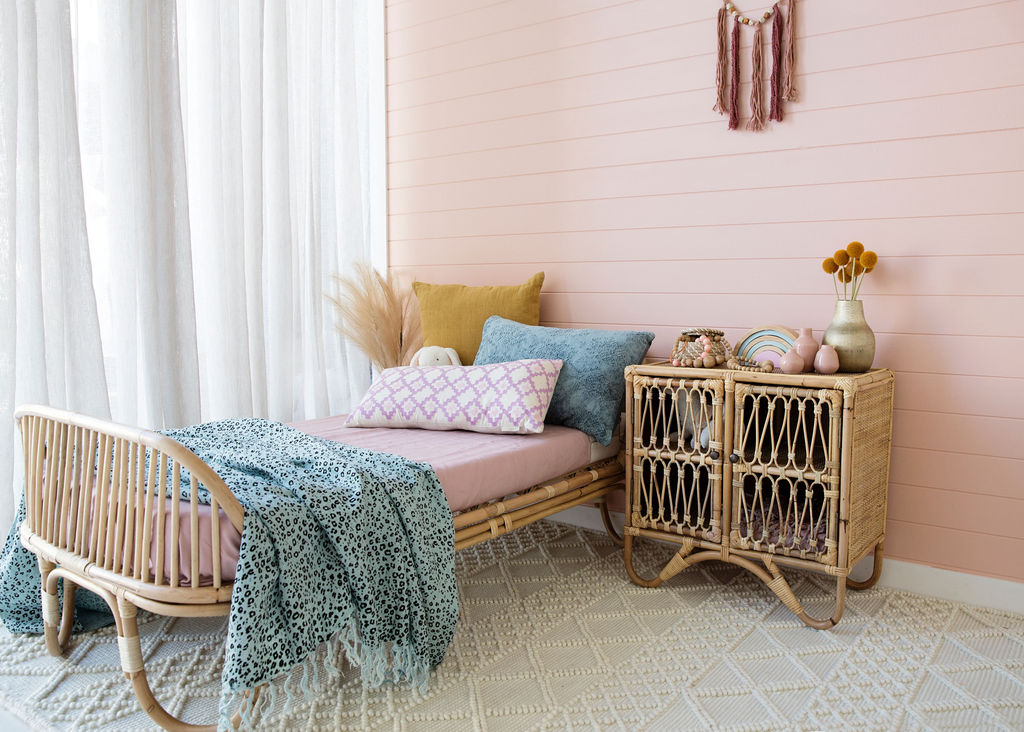 Handy Tip: There are some great options available if you like the idea of combining a crib and adult-size bed. The bed grows as your child grows! For example, a cot bed has removable sides and end panels, enabling it to be transformed into a toddler's bed as required.
Storage: Bedrooms are all about providing plenty of storage, to ensure your child's room has various storage options. There are plenty of choices, so consider a chest of drawers, a console, or both. Also consider a changing table that doubles as a chest of drawers. One of the key building blocks for any bedroom is a good-quality storage piece. Regardless of how old your child may be, they will always have storage requirements so ensure the room is designed in such a way that you won't need to redecorate and refurnish every year.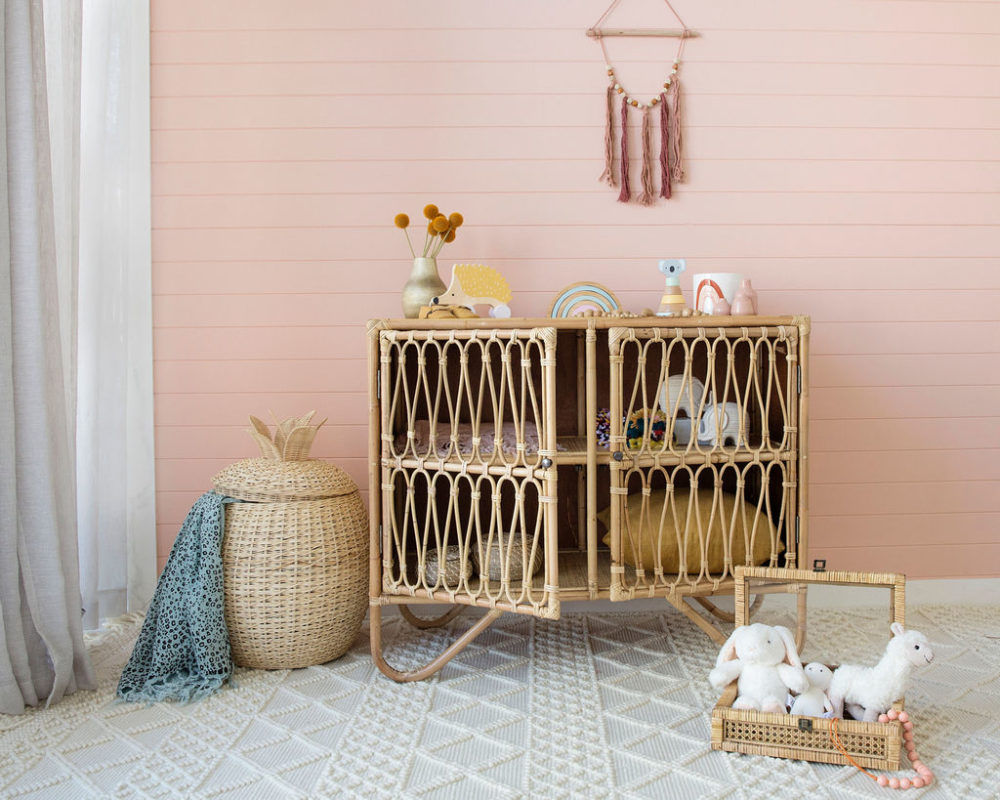 The Rug: Your child's bedroom is going to have a lot of traffic, so we suggest you lay down a strong foundation right at the beginning. The most durable and easiest to clean are natural fibre rugs, and they're the ideal base for layering something colourful or patterned on top. 
The Colour: Surprisingly, the most daunting aspect of decorating a child's bedroom is often choosing the colour scheme. Are you decorating for a baby, a toddler, a tween or teen – it can be difficult to image a colour scheme that's suitable for all age groups. The colour scheme you choose will determine how the rest of the room comes together, so don't rule out using your classic pastels and primary colours. But, if you're going for longevity, consider a more adult, unconventional palette.
Embracing Simple Updates
This is the best part! Now that you've chosen your colour palette, it's time to choose the fun stuff for your child's bedroom. Forget being an adult for the time being – go back to your childhood and remember the fun things you loved about your room, or the fun things you would have loved in your room. These are also the things your child will love about their bedroom. Select items that can be installed or placed in the room, then removed later as your child outgrows them – items like wallpaper and other types of decorations on the ceiling, a mobile above the bed, cute wall pictures, and so on. Don't forget to include your child in the decorating process because they're sure to have their own ideas!
Mixing it up with Artwork
Create a nice balance of artwork in your child's bedroom. Consider pairing kid-friendly prints with some more sophisticated pieces, like bold graphics, colourful abstracts, and quirky prints. As your child continues to grow, the more youthful pieces can be swapped out with grown-up updates. Don't forget to work with your child because they will have their own ideas on how they want their bedroom to look and feel.
Experiment with Patterns and Prints
Use crisp, quality tailoring in your child's room to make vibrant, fun patterns work; things like pillows with contrast welting, elegantly pleated drapes, and a pin-tucked bed-skirt. This will balance out even the wackiest of prints and still create a refined bedroom for your child. When your child decides their room needs a makeover into a more adult space, you'll already have the foundations in place. All that will be needed is just a few simple adjustments, like changing the bright drapes for something softer and swapping out the patterned duvet with a crisp white option.
or 4 payments of $20.85 with Afterpay
18 left in stock
or 4 payments of $32.25 with Afterpay
Only 11 left in stock
or 4 payments of $54.75 with Afterpay
Only 10 left in stock